Back to blog
Investigating Intranets & Extranets? Advantages & Disadvantages To Consider
on 17 June 2021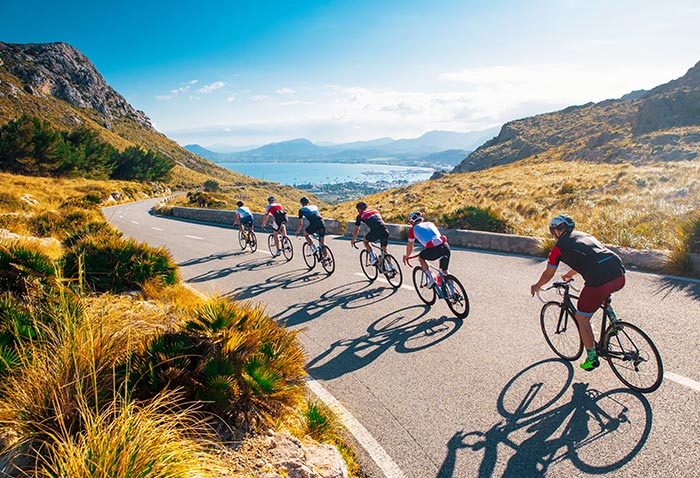 The role of the intranet in business has evolved over the years. While it was once just a place to check for company news, modernised intranets offer a collaborative hub for employees to communicate with one another, share documents, and manage tasks.
Meanwhile, the purpose of the extranet—sister to the intranet—has historically been to keep external parties like clients and vendors on the same page for projects. As you can gauge, intranets and extranets are quite similar, but below we've managed to suss out some distinctive benefits and potential drawbacks for both so you can decide which solution might work best for your situation.
Intranet Advantages & Disadvantages
Advantages
1. They reduce the number of systems your workforce needs.
Matthew Fox of Valiant Technology says, "The workday tends to move quickly, especially with so much technology at our disposal. It seems like we have an infinite number of systems available where we can store information and communicate with our team. Having one system to replace 10 is much easier to deal with."
He notes that storing commonly accessed and important documents in a single solution makes them easier to find, and much more likely to be referenced. This also reduces delays and interruptions from team members hunting to find the information they need, improves productivity, and can even enable employees to provide a higher level of customer service.
2. They act as a one-stop shop for all things collaboration.
Robust intranets facilitate multiple facets of collaboration:
Sharing important documents for internal and external projects.
Creating customised spaces for specific purposes, such as departmental happenings or client engagements.
Enabling task management so projects can stay on track.
Fox shares a story about how a former manager used to call their intranet a "one-stop shop" because it had everything employees needed to perform their day-to-day duties. Staff had easy access to the things they needed. When a new need was identified, they would collaborate on a way to evolve the intranet to address it.
"Our intranet helped us easily work together to make things happen instead of running around in disorganised fashion. It made everyone a stakeholder, ultimately changing the way we organised projects and solved problems, and freed up time for activities that helped the business grow," explains Fox.
3. They support your company culture.
Company culture permeates every aspect of the workplace (even in hybrid or remote arrangements), from employee interactions to management styles to the tools you use. Using an intranet to, say, onboard new employees gives you the opportunity to shape how they see the organisation. (Tweet this!) Another example: You can share stories with the whole company about how employees are embracing company values on customer projects.
Sergey Yudovskiy of electroNeek says an intranet is a place for your corporate culture to shine: "You can share ideas, congratulate others on their successes, and connect better by sharing personal news. A well-organised intranet can become a hive of activity that furthers the company culture with every employee."
Disadvantages
1. They can take a lot of time and effort to implement.
Most modern intranet solutions are easy to implement and use; however, Sergey Korolev of Itransition says that depending on the solution you choose, implementing an intranet can take lots of organisational effort and investment, especially if a company chooses custom development. "Customisations can take a year or more, and there still might be no explicit benefits from the implemented solution if not planned and used correctly."
2. They can require significant oversight.
Fox says that without the proper administration, an intranet can tend to become disorganised. "Organisations typically choose intranets to help keep things organised and ensure employees have a solid tool for collaboration. The ease of use of today's intranets makes choosing an intranet easy; however, some users can go overboard."
Fox explains that a key feature of modern intranets is the ability to build mini-intranets, or individualised spaces within the overall intranet structure. "Picture a fenced-in garden as your intranet. You may have a section for roses that's separated by rocks and a number of other walled-off sections for other plants—these are the mini-intranets that represent different departments or smaller teams."
The problem, he notes, is that some organisations that employ these mini-intranets wind up suffering from disorganisation and siloed information—the very things they wanted to avoid by using an intranet. "When this happens, business operations suffer, not to mention the unnecessary investment."
To avoid this, Korolev recommends taking a systematic approach to building each space, and employing clear content management guidelines for the overall intranet and the spaces within. "Otherwise, intranets can quickly become messy, with users having to spend a lot of unnecessary time finding the information they need or accomplishing what should be simple tasks."
3. They can have low user adoption.
Sergey Golubenko of ScienceSoft says many intranets unfortunately go unused by the very employees they're meant to help. The main reasons are because intranets often have too many confusing features, customizations, and integrations. In addition, he notes some intranets are plagued with complicated navigation and ineffective search—there's nothing worse than not being able to find what you need when you're strapped for time. These challenges make intranets less appealing to employees who want the easiest route to handle their job duties.
"Overall, intranets on the market tend to lack a user-friendly design," Golubenko explains. "Along with the lack of proper training, this leads to a situation where the majority of employees rarely visit their workplace intranet, if they use it at all."
When you're searching the market for an intranet, be sure to consider its design. How easy is it to navigate? How quickly can you figure out its features? You can even try a few test runs with a small team—they can use each intranet as part of their daily routine and report back on their experiences. This way, you'll have a better idea of how your organisation will receive the new solution.
Extranet Advantages & Disadvantages
Advantages
1. They improve communication with external parties.
Today's business operations often require just as much collaboration with clients and vendors as internal teams. Extranets help you keep your work with these outside parties organised, so nothing gets lost.
For example, you may have a large undertaking for a client project that requires input from a vendor in terms of supplies. Instead of communicating and sharing files with each entity separately, you can bring them together in an extranet to keep all related work in one place, with the ability to restrict access to files to specific groups or individuals.
2. They help you in the same ways an intranet does.
Intranets and extranets are similar, but Fox explains that today's cloud-based intranet solutions have replaced the need for pure extranets in many scenarios. "You can typically restrict the access of third parties to specific spaces or items, which makes it easy to share information across internal systems without giving clients or vendors free rein. You can ensure both internal and external parties can find the information they need in the same environment."
With this integration, an extranet takes on the mantle of intranet, providing the same advantages of an intranet that were covered in the list above.
Find more reasons to get started using online extranet today in this article.
Disadvantages
1. They can require ongoing maintenance and attention.
Golubenko says that traditional extranets often require regular maintenance to remain effective, including functional and security updates. "Such maintenance demands an in-house IT team or outsourced IT services, which also incurs significant expenses."
He notes that an extranet also requires constant content governance to avoid becoming overloaded with irrelevant and unorganised content, and presenting information that is either erroneous or intended for another client or vendor.
2. They aren't always appealing to users.
Golubenko says most extranets have too many features, customisations, and integrations, making them not very user-friendly. "The result is overly complicated navigation, ineffective search, and an overwhelming selection of widgets and apps. Along with the lack of proper training, this leads to a situation where the majority of users rarely visit an extranet, or don't use it at all."
Korolev adds another perspective, explaining that it's difficult to get all external parties to use an extranet, especially if they are accustomed to other solutions. "Clients especially may be already using their own internal systems, and they won't have the same pressure as employees for using the solution."
3. They can pose a higher security risk.
"With extranets, you're opening up the digital walls of your company to people outside your organisation," says Golubenko. Whether it's clients or suppliers, these individuals are not motivated or bound in the same way as your employees. Granting them access to your system raises additional security concerns for you to consider.
To control this risk, it's important for your extranet solution to have in place advanced security measures, such as SSL encryption. More importantly, it should have clear user access measures so you can control the information external parties are able to view and change. What's even more helpful is the capability to build dedicated workspaces that can compartmentalise internal operations and projects that require external collaboration.
Bring your employees and clients together in one secure space with Glasscubes.
Glasscubes is your go-to, combined intranet and extranet solution for fully secure collaboration, file sharing, communication, project management, and more. Have clients you want to loop into your projects? Use Glasscubes to create an extranet in addition to your internal-focused intranet. In fact, create as many unique workspaces as you want, where members can share resources and communicate with one another, and you can access them all for easy oversight. Grant access to employees, contractors, vendors, clients, and whomever else you want!
You can easily set up Glasscubes in a single day—without help from IT—and you don't need ongoing support to maintain our solution. Plus, users can get started right after setup is complete because there's no training required. We built our system to be intuitive enough for users to grasp the lay of the land quickly.
With Glasscubes, you can:
Store and share files in a secure location, complete with automatic version control. You can even create approval workflows and view clear audit trails of user actions.
Assign and manage tasks for different members of the team, and track them to completion.
Communicate practically anywhere through threaded discussions on the general message board, on specific files, on assigned tasks, or through instant messenger.
Get your team up and running with a quick-and-easy intranet (and extranet!) solution. Request a guided demo of Glasscubes today.