Back to blog
7 Advantages Of Extranets That Will Inspire You To Start One Today
on 14 August 2023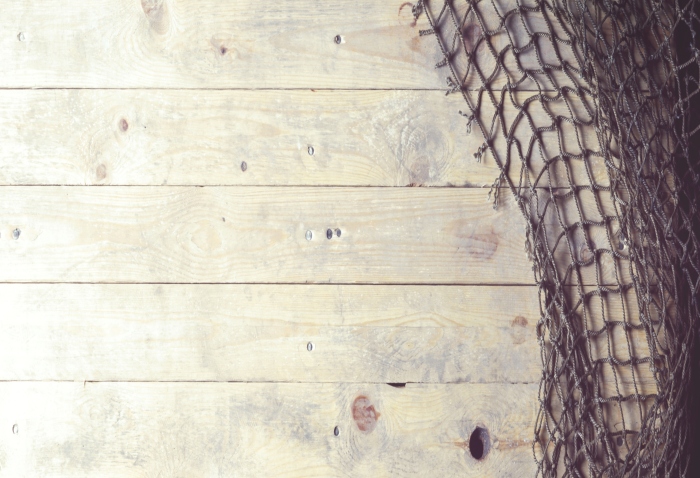 Collaborating with people outside your organisation can present a challenge. You want to impress your clients and solidify your relationships by keeping projects on track and communicating clearly.
And you want to ensure you and your vendors are on the same page by providing up-to-date, accurate information.
But how do you accomplish these goals with one solution? Enter the extranet.
What is an extranet?
An extranet is a controlled, private network that uses the internet for secure collaboration and information sharing among internal team members, as well as a company's external contacts, such as customers, suppliers, partners, and other third parties. You can think of it like an extended intranet, as sometimes external parties access parts of the company's intranet network through different authentication means, such as user IDs and passwords.
Put simply, though, an extranet is a solution that enables you to collaborate and communicate with clients, vendors, and other third parties.
The purpose of extranets is to enable the distribution and access of information to many people in a more efficient way than email. (Tweet this!) By creating a secure, online, centralized environment, invited members can easily store, share, and access the information they need anytime.
There are numerous examples of extranet applications, including customer portals, distributor or partner portals, collaborative project workspaces, team workspaces, and so on. We explore a few of these, along with extranet advantages, below.
7 Advantages Of Extranets In Business
1. Information sharing is simple.
Without a client extranet, you're likely sharing files with outside parties via email. This leads to outdated document versions, large file attachments clogging up inboxes, and important information being lost or overlooked. It can also be time consuming and irritating to search for information buried deep in email threads.
An extranet ensures all relevant information—including all versions of uploaded documents—is in one place. Add to that the indexability of a modern solution, and everyone finds what they need in a matter of seconds.
Break the email chain with Glasscubes, an extranet solution focused on ensuring everyone that needs to stay in the know actually does. Making information sharing simple is what Glasscubes does best, whether your organisation is a law firm, public sector agency, or charity.
Do you need to ask your client a quick question or make an announcement? There's no need to craft an entire email to get or share information. In Glasscubes, you can use threaded discussions to have conversations in context. You can also make an announcement for the entire workspace so both your team and the client team are on the same page.
For example, you may be going on vacation for a week and want to ensure everyone knows exactly when you'll be unavailable and who they should contact in the meantime. You can make a workspace announcement a week in advance, and leave it up until you return. When people log in, they're made aware of your absence, so they can avoid emailing you and receiving a surprising out-of-office message.
2. Documents are safe and secure.
Information is the lifeblood of any organisation. With an extranet, your important documents will be up to date and stored securely, typically with SSL encryption. A robust extranet can provide access control, enabling you to limit access to certain areas and files. It can even provide an audit trail, letting you see which users have accessed files and when.
In Glasscubes, all your files are stored securely with built-in SSL encryption. In fact, all data is encrypted in transit and while at rest. Additionally, your documents are automatically version-controlled as soon as you upload them. No need to worry whether you're working on the latest document. As long as you're accessing the document from Glasscubes, you know it's the latest and greatest.
There's also a combo feature in Glasscubes that not every extranet has: read and approval workflows. Want confirmation that a new employee read your corporate policies? Use a read request. Need your manager to sign off on a design before it goes to the client? Use an approval request.
3. Project management is easy.
It's simple for internal staff and third parties to collaborate within a modern extranet, including remote workers. Users can access the information and tools they need from any smartphone or mobile device, and work on common documents at their convenience.
By taking advantage of the many collaboration tools within an extranet, you can avoid having endless meetings, making phone calls, or sending emails to keep all stakeholders up to date. (Tweet this!) You can upload, store, and edit documents; assign and manage tasks, organise calendars and conference calls; make announcements; start and contribute to discussions; and quickly gather group feedback.
Project management is another area where Glasscubes excels. It makes delivering both small and large projects an easier task. And speaking of tasks—whether you have 10 or 100, you can quickly assign them to the right team members (or client personnel) to ensure everyone knows who's responsible for what. Expect status meetings to be more organized and less time-consuming.
Glasscubes also has useful planning features such as task dependencies and critical path analyses. You can even visualise your project schedule with a Gantt chart. With all these valuable project management features, you're bound to deliver on time and within budget.
4. Setup and training require little to no IT involvement.
While traditional extranet solutions were a pain to set up and maintain, modern versions don't need IT assistance, specialized hardware, or technical knowledge. These extranets are typically cloud-based, meaning they practically maintain themselves. In addition, most are fairly intuitive, enabling users to quickly grasp how to get things done. The results are an easier-to-use platform and lower costs.
Let's face it—unless you're a huge corporation, you probably don't have an entire IT department at your disposal. At best, you keep an IT consultant on speed dial or have an employee who happens to know their way around a computer. You don't have the budget or in-house resources to set up, let alone maintain, a complex collaboration solution.
With a simple, user-friendly solution like Glasscubes, there's no need for any technical know-how or advanced software knowledge. Once you log in, the intuitive interface will have you feeling like you've used the solution for years after only a few hours.
5. Professional branding makes a great impression.
Modern extranets can be customised to your requirements, helping you project a positive, professional image to clients. Not only can you create a secure, online environment, but it can also be branded to appear as your organisation's own collaboration solution.
Making a positive impression on clients is an important part of establishing a long-term relationship. You want every interaction with your clients to further cement your brand as their go-to choice for provider, regardless of the products and services you offer. Glasscubes is a white-label solution you can modify to suit your needs—you can use your brand colors, logo, and more. Ensure your clients have a seamless brand experience, even while they're performing simple tasks like sharing files and responding to threaded discussions.
6. Automation is simple to achieve.
Every organisation has a collection of processes that help capture, generate, and process information. From HR to accounting, these processes often involve a number of employees and various documents. For example, HR typically has a process for handling vacation requests, and accounting has a process for completing payroll.
These processes are often manually intensive and present opportunities for information to be lost or forgotten about until someone calls attention to it. Automating the flow of information can significantly boost efficiency.
In Glasscubes, you can develop digital forms to capture information and build automated workflows to pass this information along to relevant parties for them to address. For example, HR can create a form to capture employees' vacation details, then build a workflow that automatically passes that information along to the right people.
Here's what that workflow might look like:
An employee submits a vacation request using an HR template.
The request automatically goes to the employee's supervisor for initial approval.
The supervisor reviews the request and approves it. (If the supervisor doesn't approve it in a timely manner, the system automatically reminds the supervisor to address the stalled item.)
The approved request is then automatically forwarded to an HR manager for final approval.
The HR manager reviews the request and approves it.
The system automatically notifies the employee, supervisor, and HR manager of the final determination.
7. Client projects remain private.
One of the most useful aspects of a client extranet is its ability to segment clients into separate workspaces that only specified parties—typically the client and specific internal team members—can access.
The businesses that most benefit from this setup are those that work closely with multiple clients on a regular basis, such as an accounting or advertising firm. These types of firms need dedicated spaces for each client to house important documents such as financial statements, graphic mockups, project plans, and so on.
You can build these types of customised, secure workspaces in Glasscubes. In each workspace, you can invite internal team members, clients, and vendors to share files, assign tasks, manage projects, communicate, organise schedules, and more. Depending on your needs, you may grant some users access to a single workspace (such as a new employee or vendor) and other users access to multiple workspaces (such as a manager).
Extranet Examples
1. Distribution networks
For companies that sell products through a distribution network, it's important to maintain clear communications with suppliers and distributors. For example, the company's marketing department can use the extranet to update distributors on appropriate pricing, new product info, and more.
2. Franchises
Franchises have standardized processes, branding, and marketing approaches that must be communicated across numerous locations, usually spread across different cities, states, and even countries. Disseminating information to franchisees—including product information, handbooks, manuals, new marketing signage, advertising instructions, corporate news, compliance and legislation changes, food hygiene materials, health and safety guidelines, and more—can be a challenge without a centralized collaboration solution like an extranet.
3. Governmental agencies
Public service organisations often collaborate with one another. To facilitate cross-agency projects, they and need a way to disseminate and share news securely. Traditionally they use email, but an extranet provides the technical capability to make collaboration much easier and more efficient. For a practical example of this, check out how the Department for Work and Pensions uses Glasscubes' extranet capabilities to efficiently communicate with over 380 local government agencies.
4. Membership associations
Associations and professional societies typically have an internal staff and hundreds to thousands of members; an extranet could be useful in numerous ways. Internally, staff can communicate about organisational matters, assign and complete tasks relating to member services, and update members on association news and changes. Externally, members can participate in discussion forums, interact with other members on social feeds, and contact internal staff regarding membership issues.
5. Charities
A common theme among charities is fundraising, which typically means putting together events and soliciting donors. These events take a lot of time and effort, and things can get lost in the shuffle of calls, orders, venue booking, catering, etc. An extranet with project management features can go a long way in ensuring events go as planned, so the organisers can focus more on getting the funds they need to help their cause and less on keeping up with tasks.
6. Tax firms
When the fiscal year is ending and tax time is on the horizon, tax firms are inundated with client requests and documents. Without a centralized client extranet, even small tax firms can be overwhelmed. These firms need a way to simplify information exchange with their clients; they also need a highly secure solution to ensure the safety of financial data.
Top 4 Questions To Ask Extranet Providers
No matter what extranet you decide to go with—Glasscubes or some other solution—make sure you've thoroughly vetted both the product and the vendor before buying. Doing your due diligence will help ensure you choose an extranet that meets your specific needs and a provider who will support you for the long term.
When speaking to potential vendors, be sure to ask the following questions to ensure you make the right choice:
1. What limitations are there on inviting users into our extranet?
Though most extranet providers do not limit the number of users you can invite into the extranets you create, they typically charge for them as part of your subscription. For example, they may offer a subscription that includes a certain number of users; increasing user capacity may mean moving up a pricing tier.
Alternatively, you may just be able to pay a surcharge for each additional user. Glasscubes is one such extranet and collaboration solution that charges per user above the allotted subscription capacity.
2. How can I control access to our extranet?
Most extranets provide some level of user access management and user permissions for your account. For example, they may offer the ability to limit access for each workspace, so that only invited members can see and participate in certain workspaces.
Glasscubes limits access in this manner, but also by specified permissions:
Read Only users can only view and download content.
Can Comment users can view, download, and comment on content.
Contributor users can upload/modify content, and have full access to the workspace's functionality.
Workspace Owner users can add and remove users to the workspace, change workspace settings, and even delete the workspace.
3. How will you protect our data?
Security is a paramount concern for any business, especially one that deals with sensitive or confidential information. Extranet providers offer varying levels of security, ranging from basic industry standards to advanced.
Glasscubes is committed to high levels of security for its customers:
We are accredited by UKAS with the ISO/IEC 27001 Information Security Management Systems certification and by IASME Consortium with the Cyber Essentials certification.
We use the highest level of SSL encryption on data in transit and at rest.
We have put in place a system that immediately synchronises data and distributes it across a minimum of three different physical locations in the UK.
We use data versioning to retain 30 days' worth of backups, plus a cold storage facility that provides a highly durable and secure destination for backing up and archiving data offline.
4. Will my extranet have your branding?
In today's competitive marketplace, branding has become an essential strategic component of an organisation's success. Many extranet providers enable you to white label their platform so customers and vendors can work in a digital environment they're familiar with — seeing your brand's logo, color scheme, and so on.
Glasscubes is no different in this regard. Every subscription plan comes with the option to modify our platform's visual elements to match your brand.
Communicate with clients securely and professionally using Glasscubes.
Glasscubes is a secure, white-label extranet solution that enables you to impress clients while keeping communications and important information safe. Create a centralized dashboard and unlimited workspaces that are customizable with your branding. When your clients log on, they'll always know for sure they're in the right place.
With Glasscubes, you can:
Collaborate and communicate with internal staff, clients, vendors, and other third parties all in one place.
Share and store files in a secure location. Even create approval workflows to ensure all relevant users have signed off on a document.
Keep track of all your projects by assigning tasks to different users and participating in threaded discussions.
Control access to everything from whole workspaces to individual files.
Impress your clients with Glasscubes' secure, collaborative extranet solution. Request a guided demo of Glasscubes today.