7 reasons why Glasscubes is being widely adopted by Law Firms.
Easily share and manage documents Contracts, legal briefs, forms, letters and other legal documents are the lifeblood of the legal world. They must be handled sensitively but they also need to be available to everyone who needs to review or work on them, including clients and lawyers/employees from other practices.
Glasscubes makes storing, sharing and collaborating on documents, whatever the size - simple. The quantity and size of documents that need to be shared is often beyond the capability of email. This leaves lawyers with no alternative but to use unsecure, time-consuming methods of distribution, such as burning files to CD, USB sticks or unauthorised file sharing services.
Glasscubes provides your users with secure access to documents but in a permission-based environment that's controlled by you. It also incorporates powerful document management functionality, like version control, approval workflow and content auditing.
Your data is secure and backed up
Using email may be popular but as a method of distributing legal documents it's far from secure. Glasscubes uses SSL encryption to ensure your data is secure. We are Government-approved and accredited by UKAS with the ISO/IEC 27001 Information Security Management Systems certification.
Unlike many file storage services such as Drop Box and Google Drive, Glasscubes' servers reside inside the EU and therefore satisfy the data protection guidelines as set out by the Solicitors Regulatory Authority.
For additional peace of mind all of your data is mirrored instantly, with backups transferred to our secondary data centre that's in a different location, every 24 hours.
It simplifies legal project management
Today's complex legal cases need project management, Glasscubes simplifies this by providing a transparent environment that keeps everyone accountable – leaving you with more time to concentrate on your case.
Assign tasks to yourself and other members of your team, then check them off when they're completed. Each member of your team can see the whole task list, so everybody knows who's working on what and when.
Calculating the time and costs associated with a project is a necessity for accurate, external charging. Glasscubes makes it easy for you to estimate and then report on the actual time that's spent on your project.
Helps reduce wasted time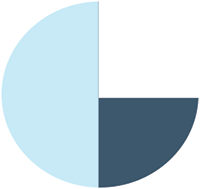 After years of recession, clients are demanding greater cost efficiencies. Glasscubes can help you do just that by reducing the amount of time you waste searching for documents that have gone astray, looking for specific document versions or tracking who has responded to an important email or notification.
With Glasscubes you create a central 'go-to' information repository, everything that's relevant is in one place and uncluttered, including documents (all versions), discussions, tasks, calendars and billing records.
Supports remote and flexible working
Law firms are changing their outlook on flexible working and are now recruiting more lawyers to work flexibly – including those who have family responsibilities, who don't want to work full time. Firms that adopt flexible working are also more likely to attract talent because of the improved work-life balance that it offers.
In addition to this, there are now thousands of lawyers that are connecting with their clients primarily – or even exclusively – in the virtual world; taking full advantage of the time and cost saving benefits that are associated with remote working.
The beauty of Glasscubes is that it doesn't matter where you are - at the office, at home, with your client in Starbucks, on the train or even on another continent.
No training required
It's easy to set up an online collaborative workspace with Glasscubes. There's no need for an IT expert or any additional IT equipment. In fact, all you need is a web browser and an internet connection.
You can set a workspace up in minutes and even brand it using your own business logo, colours and imagery. When your team members and clients log in, the welcome screen promotes you and your business, not ours.
It helps reduce costs
Collaborative tools for lawyers are key to success in the legal world. If cost management is a priority, you'll be pleased to hear that Glasscubes doesn't cost the earth – despite the range of communication and collaboration tools that it offers.
The Glasscubes monthly subscription fee is based on the number of people using the software and scales with demand; choose the Edition that's right for you and use our Price Calculator to find out how little it would cost your firm. There's no annual commitment or upfront capital expenditure required.
To arrange an online demonstration of Glasscubes or to find out how we could help your firm to work in a more productive way, please contact us.