Back to blog
Member Portals: Making membership more engaging
on 19 March 2018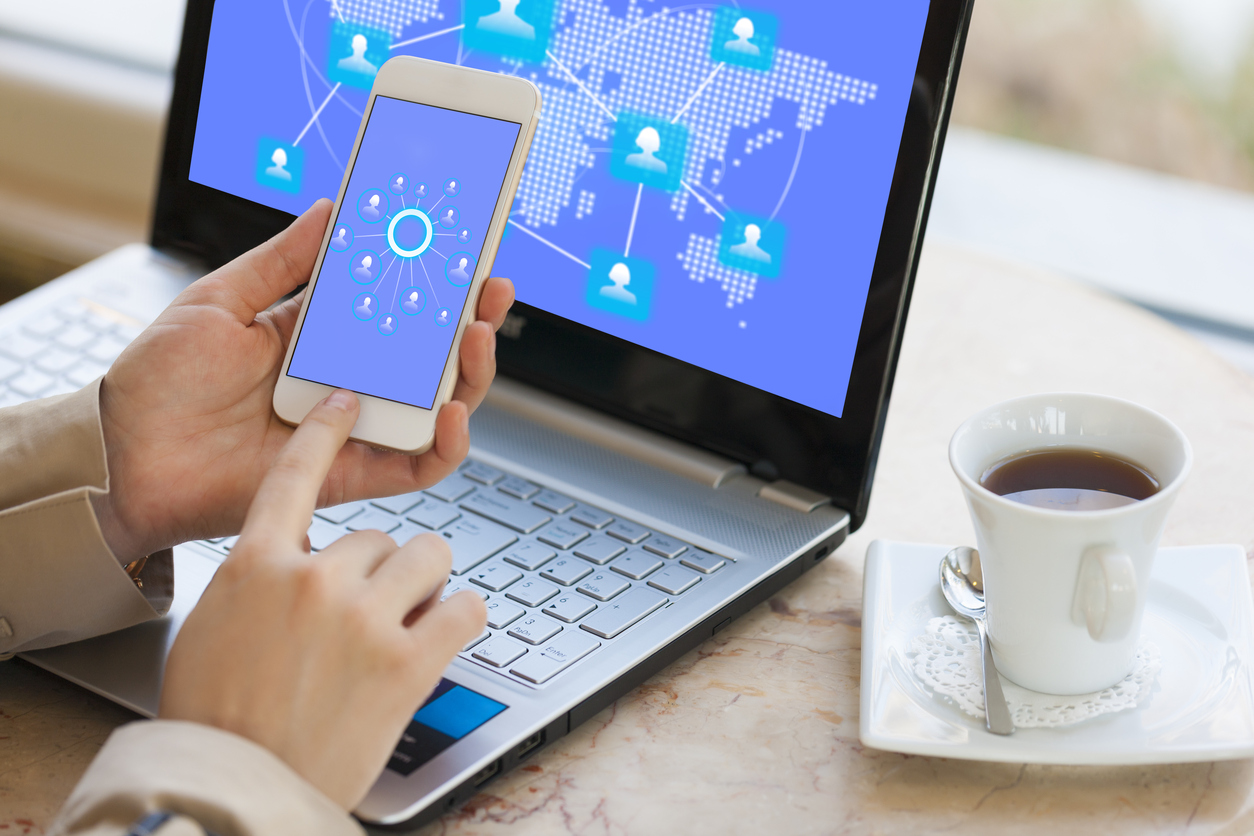 The larger a membership base becomes, whether that be internal members, clients or associates, the more resource that will be required to manage your group. Rather than increase staff costs, the provision of a 'Self Service Member Portal' adds value in many ways. This in turn allows you to focus your staff's attention on increasing the service and value offered to your members, resulting in improved engagement and increased retention.
Are you still using email or basic document sharing when communicating with your members? Perhaps this scenario is familiar to you. You've just got into work and, you hear a 'ping' as a request pops into your inbox from Liz Smith, who needs a complete list of documents relating to that event she is organising. 'Bother' you say under your breath. Now you have to go look up the information requested and send it either back by email, or add it to the shared Drobox area. It only takes 30 minutes, but that is long enough for you to forget exactly what you were doing before. Now you have to get your head back into that complex problem. It is only 2 hours later you realise that you sent the previous version.
Back in her office, Liz is pacing up and down, glaring at her watch, and muttering 'I need that information NOW, not in 30 minutes time'. She needs your approved list of documents, as she's sitting with the hotel manager, who has another meeting. 'Argh!' she cries as the document pops into her inbox, it does not include the names of potential event sponsors, because she forgot to request those as well. She has no idea you sent the wrong version. Yet. 'If only that information was in one central place that we both had access to!' you both cry.
It is very frustrating to have to wait for a piece of crucial information when you need it. With new cloud based systems, you no longer have to. You can now share information with your staff and members on a regular basis and benefit from them having direct access to the information via a member portal. Cloud collaboration is enabling this to be possible and member organisations can create their own branded, personalised spaces to work more efficiently together.
What is a Member Portal?
A member portal is an electronic gateway to a shared area of documents, digital files, calendars and other collaboration tools. A good member portal has facilities for grouping documents together in a way that member organisation staff and members can find them easily, together with tools for sharing ideas. It will be flexible, secure and be easy to use.
Secure Access
In the past, organisations have been able to maintain the security of their documents by storing them inside their organisational firewalls on internal systems. However, with good information security in place, storing documents via an online member portal can be more secure than storing them on your own internal systems. Look for a tool with security that includes https/SSL encryption, backups to multiple secure data centres.
Save time
There is little more frustrating than to have to wait to find out something. Time is money, as the saying goes. Today, in the 21st century, we have become more impatient and demanding than ever. We want information NOW, not in half an hour's time. With our international business world too, 'now' may be anytime, 24/7. Many member organisations know this and look for ways to share knowledge quickly, without having to have a person go and look it up on behalf of a member. A member portal allows this knowledge to be there ready for members to use. Moreover, your members will only interrupt you with important queries.
The result? Your productivity will improve, as will your member satisfaction and members will be more likely to stay members.
Better communication
The great thing about using online software tools is their ability to track time and tasks automatically. They improve organization and workflow efficiency. They also make information about progress available to anyone who needs to know. When these tools are web based, they have the added benefit of being available anywhere, anytime.
Of course, these are not the only things that you need to manage. A member portal that allows access to a wider collaboration system e.g. Glasscubes, gives you the added benefit of being able to share reports and other important member documentation securely. They enable better communication between you and your members.
Interactive and creative
When you are stuck for new and creative ideas for events and building member engagement , maybe you need to pull in long standing members Jenny and Jack for a bit of brainstorming. But they don't live nearby, and they work fulltime. Online tools like Glasscubes have electronic whiteboards, which are as easy to use as a Flipchart. This means Jenny and Jack do not need to travel to your office, saving time and cost. Once they have come up with a great new idea, you then also have their online notes to remind you how they propose to make it happen in detail.
More engaging
A Member Portal that integrates with other means of communication like document folders, online discussions and email, makes it easier and more engaging for members to use, thus reducing frustration and encouraging greater participation.
Shared Forums
Having easy to use tools encourages social collaboration. Social collaboration encourages participation and contribution from your team, helping you capture knowledge as well as data. Your knowledge-sharing tool should allow sharing of news items, common calendars and feedback e.g. likes and comments.
Special interest groups
Being able to create separate secure areas for your Specialist Groups helps you to control where you hold information, while giving them the freedom to engage with each other.
Shared knowledge
These tools also enable shared knowledge forums, where people can ask questions of the more experienced members and, most importantly, the answers becoming available for everyone.
Based on a framework of structured information sharing, people are encouraged to create new shareable knowledge through adding comments and feedback. When all your information is stored in one central place, the knowledge it describes becomes accessible to every member within a controlled environment.
Glasscubes is a cost effective, easy to use, and secure collaboration tool for any organisation. Find out more about how it could help create a member portal for you, call +44 (0)20 3274 2310.