Back to blog
Corporate Portal Solution
on 16 February 2023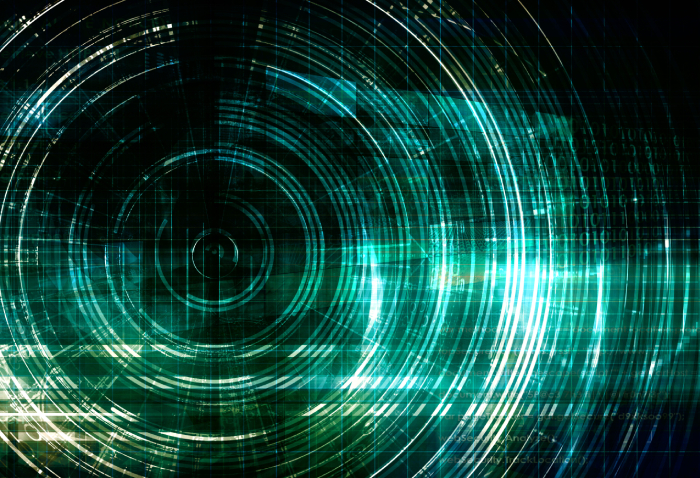 If you work with internal and external teams on a regular basis, it's critical to be able to communicate and collaborate easily and securely. But this often requires multiple solutions. 
As a robust corporate portal, Glasscubes gives you the power to address these needs in one place. This is why users on the trusted review site Capterra call Glasscubes a "brilliant collaborative tool." Check out some of its key collaborative capabilities:
It gives teams a way to store, share, and approve important documents. With Glasscubes, you can share files with whoever you want—simply send them a link. It's quick and easy. For example, one user notes how file sharing was taking up significant administrative time for his team before subscribing to Glasscubes. "We're now working much more efficiently." You can also take advantage of approval workflows—easily have your boss or client sign off on a document while keeping it locked from changes.
It ensures teams don't miss important deadlines. Projects have lots of moving parts. Keeping track of who's responsible for what and when deliverables are due can be challenging. Manage projects seamlessly with Glasscubes' task management features. "Glasscubes has been a lifesaver for [our] project management."
It helps teams stay in touch. With threaded discussions, your team can easily talk about specific deliverables, project direction, or whatever topic is appropriate for the workspace. "[These and other key features] made Glasscubes an easy choice."
Not quite ready to jump in? Keep reading to learn more about the benefits of corporate portals like Glasscubes.
---
A corporate portal provides a centralised location for employees, clients, and other authorised parties to access and share information, and collaborate with one another. Corporate portals go by many names—enterprise portals, employee and customer portals, intranets and extranets—but they all refer to essentially the same solution.
Corporate portals connect employees and other key stakeholders, which is good because worker productivity improves by 20% to 25% when connected through collaborative tools. Keep reading to learn about different types of corporate portals and what benefits such solutions can provide your organisation.
What can you do with corporate portals?
Corporate portal solutions come in a variety of shapes and sizes. The term corporate portal is really an umbrella term that is sometimes also used to refer to:
Employee portals, which are typically just intranets by another name. The purpose of these solutions is to keep your workforce informed about company happenings, make workflows more manageable, and ensure teams have the tools—file sharing, task management, information workflow, etc.—they need to stay connected and on track with different company initiatives.
Customer portals, which are much like employee portals, only the users are people outside your organisation who are engaging with your products and services. (Hence why these portals are often referred to as extranets.) Customer portals focus on making collaboration with customers and clients easier, including maintaining separate workspaces for different clients, tracking individual projects' progress, and monitoring your overall project portfolio.
Partner portals, which are geared toward establishing and maintaining relationships with other businesses. This may come in the form of, say, a marketplace where businesses in different verticals can connect and determine how they can best partner to deliver greater value to their customers, or even reach a new target market.
Supplier portals, which are intended to provide a way to stay connected with businesses that supply your organisation with raw materials or supporting services. They may include features that allow you to explore their catalogs, make purchases, and set up logistics.
Enterprise portals, which are more comparable to enterprise resource planning (ERP) solutions than standard intranets or extranets. They may encompass all the above portals, and typically have a robust collection of features that larger organisations need to ensure peak efficiency and support scalability. However, enterprise portals are often complex—they can require significant customisation to suit the unique needs of a particular industry, type of business, global operational landscape, and workforce.
4 Corporate Portal Benefits (& What You're Missing Out On If You Don't Have One!)
1. Everyone is well-informed at all times.
"Your corporate portal acts as the single source of truth for your company," says Sandra Lupanova, SharePoint and Office 365 evangelist at Itransition. A corporate portal is the fastest and most reliable way to announce news, publish company stories, and share policy updates. Unlike email-based communication, messages sent via corporate portals don't pose the risk of being sent to the spam folder or being lost in a sea of unread emails.
For example, you can display important announcements across every workspace your workforce has created. Global announcements are shown until users dismiss them; you can also track which users viewed them.
Keeping everyone in the loop is especially important during troubling times and crises. A corporate portal ensures your employees know what's going on and how current events may impact them within the workplace.
2. You can collect feedback from employees to inform your decisions.
Lupanova says a good corporate portal offers the ability to source employee opinions, assess their engagement and loyalty, and learn about their everyday challenges. This knowledge can inform your decision-making and help identify and address engagement issues before they create problems with turnover and recruitment.
Glasscubes has a polling feature you can use to gauge employee sentiments. You can also use integrated forms to formally collect employee feedback.
3. Document workflows are seamless.
In a corporate portal, employees can find and share the documents they need. Clients can do the same, which is useful for projects where they're heavily involved. (Tweet this!) "Bonus points if those files are secure," says Lupanova.
Glasscubes not only lets you store and share important files, but also gives you the ability to create approval workflows. Do you need a document signed by your manager before sending it to a client? An approval request locks a file for editing until the assigned user approves it.
As for security, Glasscubes uses the highest levels of SSL encryption for members accessing the platform, and data is encrypted both in transit and at rest. Also, all data is distributed across a minimum of three different physical locations across the U.K. for additional protection.
4. You can avoid user fatigue (+ save money).
"Corporate portals enable you to be cost-efficient," says Malte Scholz, CEO of Airfocus. Instead of depending on multiple solutions to communicate, manage projects, and collaborate with team members and clients, a corporate portal solution lets you do it all in one place.
For example, you may be using one solution to communicate, one to share files, one to manage projects, and so on. Keeping up with all these tools can be a mental drain on employees. Glasscubes has the functionality to handle all these important aspects—and you only pay for a single tool.
Get all these benefits and more with Glasscubes
Glasscubes is the corporate portal and collaboration hub that brings teams, departments, and other work groups together in one centralised location. Get the solution that sets a new standard for corporate portals. Request a guided demo of Glasscubes today.