Back to blog
Creating Secure Client Portals: 10 Must-read Tips
on 29 June 2023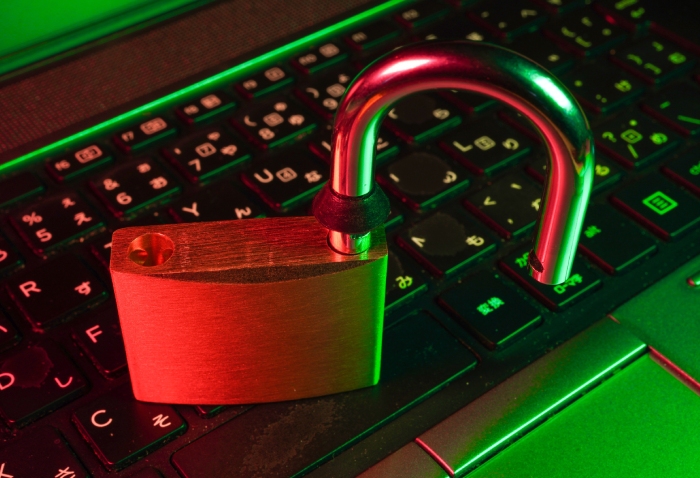 Whether you're an accounting firm, a marketing agency, or a law firm, secure client portals are an invaluable tool for supporting client communication.
Bookkeeping, campaign building, and other types of knowledge work are often complex and require ongoing collaboration to complete successfully. You need a simple way for all the involved parties to share important files, delegate and manage tasks, discuss various topics, and approve documents.
Client portals satisfy that basic need. But that's not all they do—portals also improve efficiency and give your clients visibility into their interactions with your business—all in one centralised place.
There are a number of pre-built portal solutions in the market, each with their own set of features, but you may prefer to build your own if you have niche business needs to address. If you've chosen the DIY path, be sure to check out the tips several industry experts share below. They'll help you fashion a portal that's not only efficient, but also impressive and secure.
Experts Share 10 Tips On Creating A Client Portal
1. Design with simplicity in mind.
"A well-designed portal is not only aesthetically pleasing but also easy to navigate," says Colin Tan, tech editor at IncrediTools.
Tan advises keeping your portal design simple and intuitive, reducing unnecessary elements while highlighting your customers' most pressing and common concerns. "Make mobile compatibility a top priority, since more people are working from home or on the go and will often be accessing portals from their mobile devices."
2. Brand your portal.
Joe Troyer, CEO and head of growth of Digital Triggers, says customising your client portal aesthetically can have a positive impact on client perception. This includes color schemes, logos, login pages, URLs, etc. Modify all of these aspects to fit your brand.
"Branding your client portal will help your current clientele recognise and trust your firm as the source of the solution," Troyer explains. "If your business can provide a more polished setting for its higher-profile clients, you may find yourself attracting more of the same."
3. Secure your data.
"Security becomes a paramount concern when dealing with sensitive client data," says Tan. "Using client portal software that comes with bank-grade security is a smart move as it ensures maximum protection of your files."
According to Tan, one of the best ways to protect your data is to transfer it using Secure Sockets Layer (SSL) technology, which encrypts the data, rendering it useless to anyone without the correct decryption key. "Also, consider a user-controlled password system for secure cloud-based file storage, access, and management."
4. Use brute force login protection.
If a malicious hacker wants to gain access to a password-protected system, they may employ a brute force program that automates cycling through every possible combination of letters, numbers, and characters. This process demands entering passwords into the system, resulting in countless login attempts.
"To prevent brute force attacks, implement a security feature that restricts the maximum number of login attempts before locking out the user," says Onur Ozgur, CEO of Hipcall. "You can also employ CAPTCHA technology to limit bots and automated programs from attempting to access your system. "
5. Control user access.
James Page, crypto technical writer at Crypto Head, says maintaining granular controls over user access is a crucial component of secure client portals. "Implement role-based access controls that restrict users' permissions based on their roles and responsibilities. This helps prevent unauthorised access and minimises the risk of sensitive information being compromised. Regularly review and update user access privileges to ensure they align with the principle of least privilege."
6. Update the portal regularly.
"It's essential to plan for ongoing maintenance of the client portal's security," says Page. For example, he recommends regularly updating the platform, its plugins or extensions, and any associated software to patch security vulnerabilities. In addition, implement strong password policies and encourage users to use unique, complex passwords.
"Don't forget to conduct periodic security audits and penetration testing to identify and address any potential weaknesses, staying proactive in safeguarding the portal and its data," Page advises.
7. Monitor and log portal activity.
Henffrey Muthama, marketing executive at HardwareHow, says an important security measure to abide by is implementing activity logging and monitoring. This capability enables you to track user actions and detect any suspicious or unauthorised activities.
"Monitor login attempts, document access, file downloads, and other relevant activities," says Muthama. "Regularly review logs and employ security monitoring tools to identify any potential security breaches or anomalies. This helps you cultivate proactive detection and response to security incidents."
8. Create efficient workflows within the portal.
"If you want to enhance the user experience and improve client engagement, be sure to build well-structured workflows within the portal," says Tan. "This may include integrating third-party tools for reporting or automating service delivery. Also, be sure to provide documentation or resources within the portal that help or remind clients on how to navigate these workflows."
9. Test your system before releasing it.
Ben Poulton, founder of Intellar, advises testing your client portal before releasing it—whether it's the first time or after an update.
"Make sure everything works as expected and deep dive for any issues that may be hiding under surface-level usage," says Poulton. "This means running tests on different browsers with different devices—not just on desktop computers. If anything breaks during testing, fix it before making the portal accessible to your clients."
10. Remind clients to use the portal.
Remember that you can't benefit from a client portal if your clients aren't using it. That's why Josh Ladick, president and founder of GSA Focus, says it's important to establish a system of communication with your clients about portal usage and updates. You want to remind clients to use the portal—instead of, say, emailing you a file directly—and keep them informed of any changes to the portal's workflows or features.
"For example, I recently established a client portal for a major client and set up a system of automated emails that reminded them to use the portal to complete tasks," Ladick shares. "This resulted in a significant increase in portal usage and an overall improvement in the client experience."
Creating a client portal has never been easier than with fully customisable Glasscubes.
You don't have to start from scratch to implement a client portal that helps connect you and all your key stakeholders. Client portals have evolved in recent years to help overcome many of today's pressing business needs. One such example is Glasscubes, a secure, all-in-one collaboration solution and client portal for organisations of all sizes.
Glasscubes supports seamless collaboration, allowing you to share files with anyone inside or outside your organisation, and create centralised workspaces for each client. Glasscubes is also security-minded—your data is protected by SSL encryption both in transit and at rest, and distributed across multiple physical locations within the UK to ensure high availability.
"I've been using Glasscubes for 4 years as a combination of knowledge-repository, messaging manager, and tool for connectivity. I find it has a cleaner interface than the previous SharePoint software we used. It also has fewer login issues. […] If I had to recommend [a solution] like this to a colleague, Glasscubes would be top of my list."

—via Trustpilot
Want to see how other companies are using Glasscubes to support client communication and collaboration? Check out these case studies. Or, get started working more efficiently now by requesting a free demo of Glasscubes.