Back to blog
Create Seamless Document Approval Workflows (Examples & Tips)
on 16 December 2022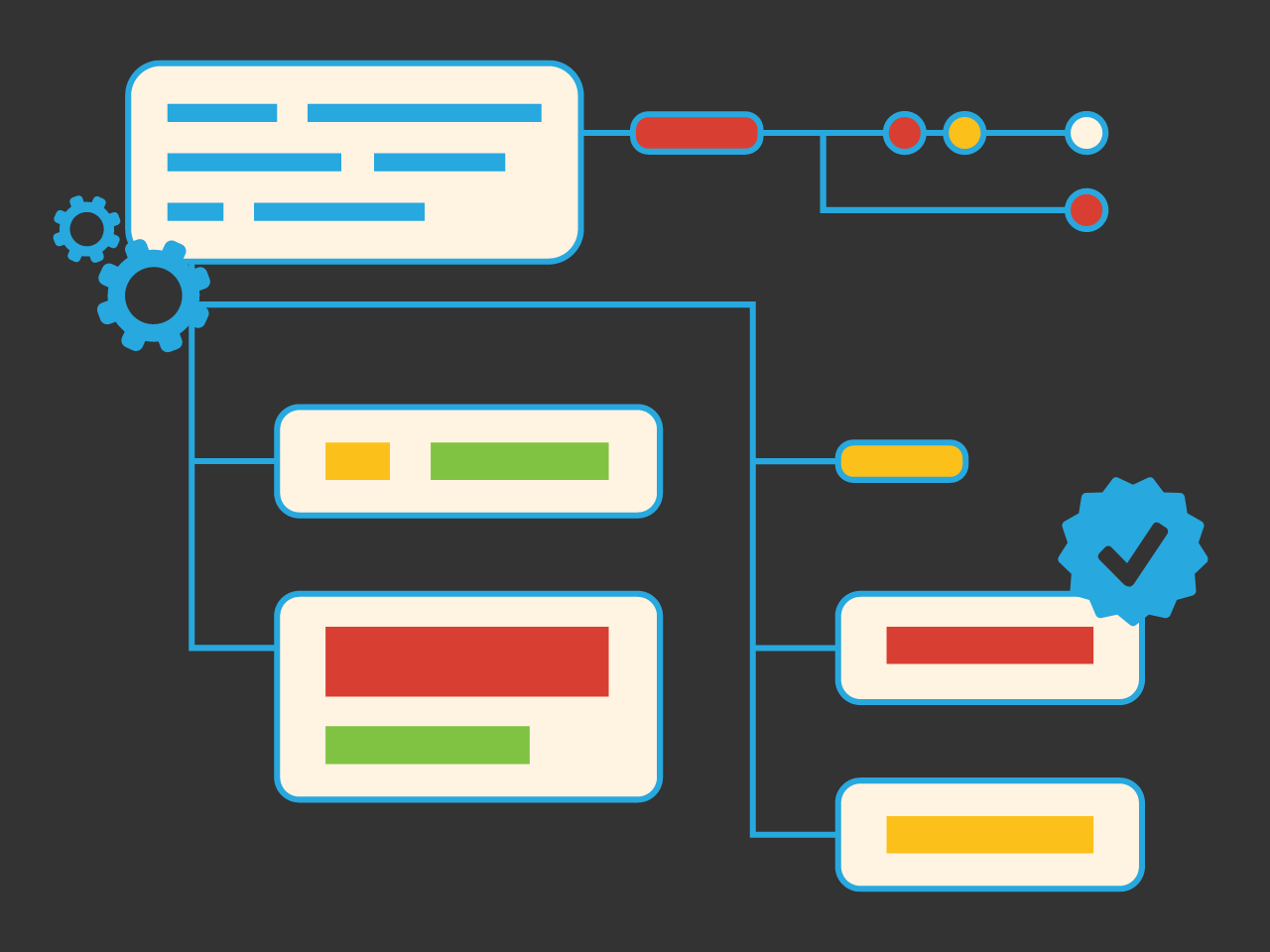 Few organisational leaders—even those who champion operational efficiency—would say they enjoy thinking about document approval workflows. Still, such workflows are an important part of any business because, without them, you'll no doubt encounter project delays and client dissatisfaction.
What exactly is a document approval workflow? It's your organisation's planned sequence of activities, including review points and reviewers, required to approve internal and external deliverables.
Most approval workflows have at least two parties involved: one who creates the deliverable and one who reviews and approves it. Some approval workflows—typically ones at larger companies with a more complex hierarchy—have five or more parties involved with multiple approval points. Without careful planning and the right tools, these lengthier approval workflows often present bottlenecks and inefficiencies.
To see how best to overcome such obstacles and create a seamless approval document approval workflow, keep reading to see real-world examples, learn how different business leaders handle their own approval workflows, and discover what recommendations they have for improvement.
5 Examples Of Document Approval Workflows
1. Legal Documents
When Chaikin, Sherman, Cammarata & Siegel P.C., a small personal injury law firm, takes on new clients, all relevant documentation received from and generated for the client moves through an established workflow.
"Our document approval process starts with one of our administrative personnel," says Allan M. Siegel, one of the firm's partners. "A supervisor then looks over the documents and adds any relevant information, if needed, and submits it to one of our attorneys for final review and approval before the attorney takes the documentation to trial."
2. Articles
Investor Junkie is a small company that creates content for modern DIY investors. Their primary document approval workflow involves drafting and publishing articles. Here's how the company's editor-in-chief, Clint Proctor, who oversees the content creation process, lays out the approval workflow:
The writer drafts an article and sends it to Proctor for review.
Proctor edits the piece and sends it back to the writer to address.
The writer resubmits it to Proctor for another review. This loop continues until Proctor is satisfied with the draft.
Proctor sends the piece to his team of editors to get their input.
The editors provide feedback and return it to Proctor for a final review, approval, and publishing.
3. Employee Onboarding Paperwork
Checkr is a small company that provides HR background check solutions. Linda Shaffer, the company's chief people and operations officer, says it's part of her job to approve new employee onboarding paperwork.
"Once the employee submits the paperwork we've requested in the document workflow software we use, it goes to our frontline HR personnel for review," says Shaffer. "After this initial review, they send the paperwork to an available manager or executive within the department."
4. Purchase Orders
Costumes Heaven is a small company that provides cosplay guides and Halloween costume ideas from movies, TV shows, anime, video games, and more. Editor-in-chief Susan Gagnon says one of the company's most important (yet simple) approval workflows is around purchase orders (POs) and it involves only two participants: "The purchasing manager creates the PO, and the head of supply chain reviews and approves it before allowing the purchasing manager to submit the PO to the supplier."
5. Supplier Proposals
FindThisBest is a medium-sized company that provides retail shopping guides. According to CFO Alex Williams, one of the company's most carefully crafted approval workflows is the one for supplier proposals. "Our supplier onboarding approval involves the heads of our supply chain, finance, and purchasing departments—each one looks for different aspects when considering a supplier's fit."
Here's the breakdown as the proposal moves through the company's document approval software:
The head of the supply chain evaluates and approves the supplier's route and delivery times.
The head of finance reviews and approves the costs of acquisition and logistics.
The head of purchasing evaluates the quality of the supplies based on sample orders they receive.
All three must approve before a supplier can be onboarded.
"At each point in the workflow, the head of the given department can reject the supplier's proposal on the basis of their responsibility area—for example, the delivery times may be too long, the expenses may be outside our budget, or the quality of the supplies may be below our standards," Williams explains.
7 Tips For Optimising Document Approval Workflows
1. Identify all workflow participants.
Siegel recommends identifying everyone who should be involved in the approval workflow prior to starting it, whether that be internal or external parties. "It's easier to identify all moving parts before putting the machine in motion. This ensures that all parties are equally accountable in the process—and when all parties are informed and held accountable, the process will run smoothly and efficiently."
2. Ensure every workflow step has a purpose.
"You want your approval workflow to be as streamlined as possible. The more steps in your workflow, the more difficult it is for participants to understand what they need to do and why," says Proctor. "This can lead to a lot of questions and delays, so ensure every step is absolutely necessary."
3. Limit the number of approvers.
Richard Dixon, founder and business operations head of Team Emergency Plumber, recommends limiting the number of people you have involved in each of your document approval workflows, especially if they're approvers.
"Certain documents may call for multiple approvals, such as providing extra layers of 'protection' to avoid situations such as fraud, legal backlash, or reputational harm," Dixon explains. "But oftentimes leaders try to involve more people than is really necessary—one reason for this is because they're unsure of [which parties] should actually be accountable for approval. Review your workflow and ensure every approver is actually providing value, not just a rubber stamp."
4. Provide all workflow participants with the right information.
"Everyone involved in your approval workflow should have all the information necessary to begin their creative or review efforts before the document is presented to them," says Matt Wilson, cofounder of Lift Your Game. This includes any document guidelines, notes, previous reviews, and other related commentary. "Having this information readily available prevents an avoidable delay."
5. Provide clear expectations.
Whether your document approval process involves two or 10 people, each one should know exactly what they're supposed to do when it's their turn to take action. "Awareness is key here. Each person—creator, editor, reviewer, or whatever the role—should know their contribution to the process," says Harry Gallagher, CFO of Life Part 2.
Is the person adding new material? Are they reviewing for cohesiveness or technical accuracy? Whatever the case, the person should be aware of what and how they're meant to add value to ensure the process goes smoothly and the final product is complete.
6. Assign alternate reviewers.
Jessica Kats, ecommerce and retail expert at Honest Brand Reviews, recommends designating secondary reviewers for times when primary reviewers are either out of office or are otherwise unavailable. While this may not be applicable for every approval workflow—consider legal documents that require the corporate attorney's review—many workflows can avoid delays by having more than one person who can sign off on a document.
"Sometimes I don't have time to review every document, so I've designated a specific team to whom I can assign as a reviewer in my stead," Kats explains. "This helps immensely in optimising document approval workflows. Since they already have the skill set needed to review and approve—in this case editing—I can depend on them wholeheartedly."
7. Automate the document approval workflow.
"The best way to optimise the workflow for document approval is to automate it," says Gagnon. "You should use a solution where all involved parties can not only eliminate more mundane parts of the workflow, but easily connect and discuss what's being reviewed and approved if needed. This solution will enable everyone involved to visualise the workflow and collaborate effectively to produce the best product."
Speaking of approval workflow automation, Glasscubes has entered the chat.
Glasscubes is more than a workflow enabler—it's robust document approval software that also enables your teams to effectively collaborate so that your entire organisation is able to stay connected internally and externally.
Approval workflows require collecting the right information, and then sharing that information with the right people in a timely manner. You can do that with Glasscubes' online forms and automated workflow feature. This feature ensures your team spends less time tracking down information, and more time making use of it.
With Glasscubes, you can also:
Store and share files in a secure location, complete with automatic version control. You can even create approval workflows and view clear audit trails of user actions.
Assign and manage tasks for different members of the team, and track them to completion.
Create customised workspaces for each project team in your portfolio. Team members can share resources and communicate with one another in their specific workspace, and you can access them all for easy oversight.
Want to see how other companies are using Glasscubes to improve their approval workflows while seamlessly collaborating with employees, clients, suppliers, and more? Check out these case studies.