Back to blog
How To Create A Client Information Sheet [TEMPLATE]
on 26 October 2023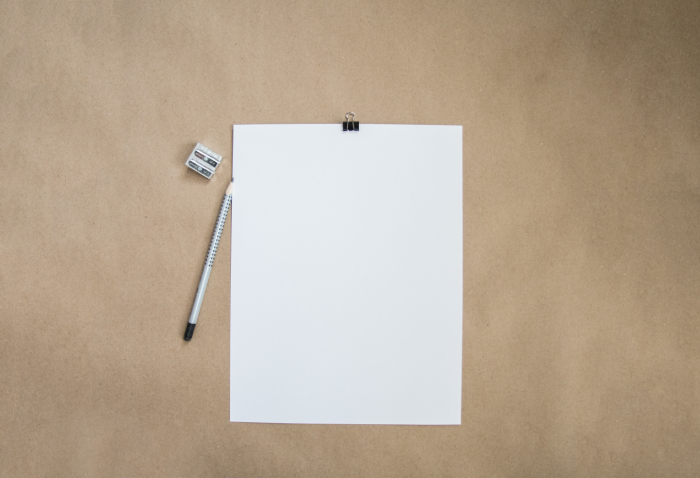 It's hard to serve your clients properly when you don't know much about them. That's why most teams take time at the start of the relationship to gather important data points about the companies they'll be working with and record them on a client information sheet.
But what type of data points, what do these sheets look like, and what's the process for creating one? We reached out to several business leaders across multiple industries to see how they produce their client information sheets. Keep reading to see their insights and an information sheet template you can use in your business.
Client Information Sheets In 7 Different Industries
1. Mobile App Development
"Our customised digital solutions always start with a client information sheet, which is electronic for convenient access and updates," says Vikas Kaushik, CEO of TechAhead, a mobile app development firm. His team gathers client preferences, project specifications, technical needs, and budget limitations through consultations with the client. "This data helps us not only understand their vision, goals, and needs, but also tailor our offerings accordingly."
2. Matchmaking
Sameera Sullivan, CEO of Sameera Sullivan Matchmakers, says she uses client information sheets to collect basic data points such as name, age, and location as well as more intricate details like desired partner traits, personal hobbies, values, and life aspirations. "Such a comprehensive dataset is pivotal to ensuring precision in our matchmaking process and crafting a personalized experience for our clientele."
To gather this information, Sullivan uses a three-fold process: Clients initially engage with an online questionnaire upon sign-up. Following this, her team schedules personal video interviews, which "enhances our understanding and authenticity of the provided details. We also collect post-date feedback, which we use to refine client profiles."
While operating within the matchmaking industry has standard practices, Sullivan says her emphasis on continuous feedback and personal interviews helps set her business apart from competitors. "This harmonious blend of technology and human touch ensures our matches aren't just algorithmically apt but deeply resonate on an emotional level."
3. Real Estate
"We find client information sheets to be incredibly valuable for keeping track of essential details about our clients and properties," says Brett Johnson, owner of Cash For House Pro. The kind of information his team collects includes the client's name, contact details, property preferences, budget, preferred locations, and any specific requirements they may have. "This information helps us provide personalized service, identify suitable properties, and streamline the entire buying or selling process."
Information collection for Johnson's team starts with an initial consultation with the client, whether in person or over the phone. During this conversation, his team asks open-ended questions and actively listens to the client's needs and preferences.
"We then input this data into our client management software, ensuring accuracy and accessibility for our team," Johnson explains. "Additionally, we may use online forms or surveys to gather specific details and preferences, making sure we capture every relevant piece of information."
4. Digital Marketing
"We record all information we have about our clients into a templatised client information sheet, which is then incorporated into our CRM," says Sam Warren, CEO of RankPay. "This document is not static—we update it regularly based on future conversations we have, changes in their business, and so on."
Warren says his team initially uses an onboarding questionnaire during calls with new clients at the start of the engagement, and that information gets transferred into the client information sheet afterwards.
"We find that by asking verbally—rather than sending a sheet to the client to complete themselves—we get much better quality and more thorough answers," Warren explains. "We also don't have to chase people down to complete the form."
5. Ecommerce
Badais International is a wholesale supplier of flowers and plants that operates as an ecommerce business. CEO David Cohen says his team uses digital client information sheets to collect contact information, preferred plant types, and seasonal preferences. Over time, these sheets are updated with order history.
"Learning clients' preferences and reviewing purchase history helps us personalise our client interactions, offer tailored product recommendations, and ensure smooth order processing," Cohen explains. "In addition, it helps us anticipate demand and plan our inventory more precisely."
Cohen's team gathers client information through various channels, including online registrations, order history analysis, and direct communication. "Our website's registration process prompts clients to provide their details, while our sales and customer service teams maintain records of discussions and transactions. We continuously update and refine this data to ensure its accuracy and relevance."
6. Life Insurance
"My business uses client information sheets to collect personal contact information such as name, address, email, and phone number," says Linda Chavez, founder and CEO of Seniors Life Insurance Finder. "We also ask for any relevant medical history, allergies, and current medications that could affect the services we provide. We do this so that we can communicate with clients about their appointment times or offer follow-up health advice if needed."
Chavez's team usually collects the information from clients in person at their appointment or over the phone when they schedule the appointment. The team then fills out the client information sheet with any relevant details and stores it securely in their customer database.
7. Online Gaming
Artem Minaev, cofounder of PlayToday.co, says his team doesn't use "traditional" client information sheets. Given the nature of the gaming and betting industry, their primary focus is on user accounts and registration information.
"We collect essential details such as usernames, email addresses, and securely stored passwords to ensure smooth access to our platform," says Minaev. "The main reason for gathering this information is to create and maintain user accounts, personalise user experiences, and comply with regulatory requirements for age verification and responsible gaming."
During the registration process, users provide their desired usernames and valid email addresses and create secure passwords. Additionally, Minaev's team requests verification documents such as age verification IDs to comply with legal requirements, particularly for users engaging in betting activities. "Our data collection process is designed to prioritise user privacy and data security. We use encryption and follow industry best practices to safeguard sensitive user information."
Client Information Sheet Template
As exemplified above, client information sheets can differ greatly among industries since businesses need unique data points about the clients they serve. While producing a sheet for every industry would be exhaustive, the below client information sheet template—made with Glasscubes—should give you a general idea of what this type of document can look like so you can build one of your own.
Use Glasscubes to spend more time collaborating with clients and less time requesting information.
Glasscubes is a secure, all-in-one collaboration solution for large and small businesses alike. One of its key offerings is the online forms feature, which you can use to build forms and request information from clients, employees, and vendors alike. Send forms to your desired party once and the system automatically follows up if they don't complete forms in a timely manner.
But don't stop at forms. Law firms, marketing agencies, accountancies, public agencies, and nonprofits all use Glasscubes as a secure file sharing platform, company intranet, project tracker, and more.
You can create an unlimited number of unique workspaces where you control access and visibility, share files, and manage tasks. Bring together different departments, project teams, and contractors in one shared space and allow them to share everything from in-depth insights to quick status updates. Go further by inviting clients and vendors too.
"Glasscubes—very useful information gathering tool"
"Really enjoying using Glasscubes as an information gathering tool. We are a firm of accountants, and this clever but simple software is saving us time and helping us automate but maintain personal touch and branding."

—Alison Habebi via Trustpilot
Keep your teams on track to success with a collection of value-packed features:
Want to see how other companies are using Glasscubes to make work more efficient? Check out these case studies. Or, get started working more efficiently now by requesting a free demo.