Back to blog
Modern-day Client Portals: A Game Changer for Accountancy Firms
on 11 March 2022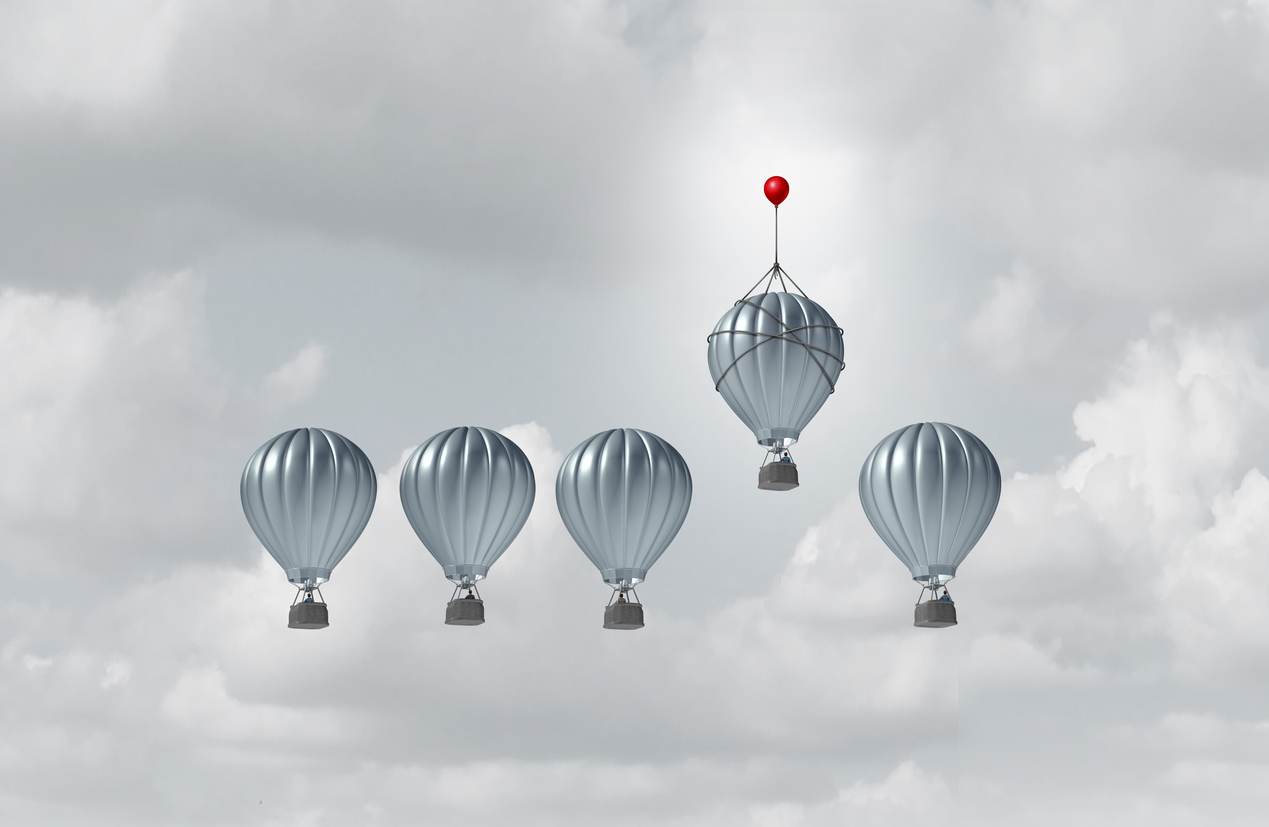 What's the difference between traditional and modern-day client portals? Simply put, firms that have modern portals can do more, in less time. They provide firms with a competitive advantage by making their job easier and improving their client's experience.
A traditional client portal has limited functionality. Typically, just the ability to share and approve files. In comparison, the modern-day equivalent streamlines collaboration, both internally and with clients, organises and prioritises workload, and automates actions to remove mundane administration. Ultimately, the new era of client portal saves firms time, while extending their clients a better service.
Developing and maintaining client relationships is critical for any successful accountancy firm. If clients don't like or trust you, they'll soon be in the market for another provider. Given the confidential, financial nature of accounting work, it's no surprise that clients are keen to work, and partner, with the right accounting team.
How can you ensure your client relationships stay on track for success? Implementing a portal that best serves your clients is an essential step. Want to understand how a modern-day client portal can help your firm? Keep reading to learn more; then, stick around for insights on client management from two veteran accountants.
Modern-day client portals, what's new?
Most practice management software providers offer accountancy firms the option of a bolt-on portal; such as industry leaders IRIS Openspace or CCH OneClick. Although convenient, these traditional client portals often fall short. Did you know that client portal solutions differ between providers? For one, each offers features that vary in depth. There also tends to be a usability distinction between traditional and modern-day portals, with the latter being more user-friendly.
A modern-day solution offers a robust, secure client portal for today's efficiency-focused accountant. A solution that not only enables you to share and manage your confidential documents but also helps you get the job done, while ensuring your clients are kept up to date about you and your team's activities.
1. Hassle free information gathering
How much time do you waste chasing clients for information that requires a timely response e.g., personal tax or audit information requests? Do you find that when you finally receive a response, they are often incomplete? A secure file request feature eliminates the time-consuming effort of chasing information from numerous clients simultaneously. Sending a request for information is effortless. Responses are gathered securely by the portal, and late or missing items are automatically chased on your behalf, ensuring a timely reply while saving you time.
If you request the same type of information from clients on a regular basis, a secure online form can be set up to control the information flow. As submissions are received, work is assigned automatically using custom workflow, giving confidence that information is acted on as it is received. The potential for human error is reduced and you gain peace of mind that submissions cannot be lost. Forms are perfect to streamline client's weekly/monthly payroll instructions and digitally record a client's approval.
2. Boost your team's efficiency
When you work with lots of different clients it becomes a challenge to keep your workload organised and prioritised. Tasks and milestones are crucial for delivering work on time. Knowing what needs to be completed, by whom and when, keeps everyone in the loop. Modern-day client portals include task management that allows you to assign tasks and priorities, to individuals or groups, in an online environment that's transparent to the rest of the team.
Ready to level up your business? Get some advice on how to grow your accounting practice from these CPAs and expert accountants.
3. Channel client communication
Email is no longer an effective way of collaborating with clients, it's impractical and only contributes to an already overloaded inbox. Likewise, information that is only emailed between an individual and your client then excludes the remainder of the team. Modern-day solutions channel all client communication through their respective portal, which removes the burden from inboxes. Discussion feeds allow you to post communication that can be referred to by everyone.
Another nice feature is the addition of a client marketing channel, which can be used to promote new services or broadcast important updates centrally. Clients can add comments, making it a collaborative experience, which also provides you with valuable feedback.
4. User access that you control
Security is paramount with any client portal. As a minimum, access to a portal must use the highest level of SSL encryption to ensure that the transfer of data is secure between firm and client. Then, data that is stored in the cloud must be encrypted at rest for ultimate peace of mind. As a backup, all data should be mirrored as it is uploaded and then immediately distributed across a minimum of three different physical locations but never outside of the UK.
But don't stop there. One of the modern-day portal's standout security aspects is granular user access controls. This is of particular interest to firms concerned about regulatory compliance—think GDPR.
Traditional portals often can't be restricted beyond firm-wide access. What does this mean? Sure, clients can only access their own files, which is great. However, internal team members can access all files across all clients, which infringes upon data protection regulations regarding user relevance to accessing personal data. The Information Commissioner's Office's Security Outcomes Guide (Section B.2 Identity and access control) explains that to manage risk:
"You understand, document and manage access to personal data and systems that process this data. Access rights granted to specific users must be understood, limited to those users who reasonably need such access to perform their function and removed when no longer needed."
In short, only certain members of an organisation should be able to access certain data. Many dated or shortsighted portals don't address this concern.
Modern-day solutions however, enable you to assign varying levels of access to each client's portal, so that different user roles (e.g., partner, relationship manager, administrator, etc.) can access data relevant to those roles. In addition, and for ultimate control, you should also be able to restrict access to individual files and folders within a client's portal.
Even with the right client portal supporting your efforts, there's always room for perfecting the way you manage your clients. Keep reading to see what insights other accounts have to share about the practice of client management.
Client Management: 3 Key Insights
The best accountants do two things well: deftly address their clients' financial strategies and compliance concerns and continually improve the efficiency and effectiveness of their craft. This dual focus ensures accountants not only offer more value to existing clients but also find ways to serve more clients and grow their firms—whether they operate solo ventures or run large organisations.
Improvement comes in many forms in the accountancy space:
Staying abreast of regulatory changes
Keeping up with the latest best practices
Learning from other accountants
Implementing technology in client workflows
Unfortunately, some accountants only focus on the first two items. But the last two items hold immense value for new and veteran accountants alike. In fact, these aspects are what this article highlights—sharing insights from actual accountants and providing guidance on technology, specifically accounting client portals.
Below are insights that accountants Jacyln Strauss and Eric Nisall have to share about managing multiple clients and their experiences using client portal software.
Strauss is a CPA and the founder of My Macro Memoir. She's specialised in small business accounting for over 10 years and currently serves numerous clients by developing efficient workflows. Nisall is a tax accountant who regularly writes and speaks on accountancy topics.
1. Employ technology, but don't forget the human touch.
"At this point in my business, there are very few aspects of client management that don't involve an accounting client portal," says Strauss. "Without this technology, client management is incredibly inefficient. Compared to my pre-portal days, I accomplish so much more."
Strauss manages the accounting concerns of a number of small businesses, even acting as a fractional CFO for several clients. Her goal with clients is to not only help them stay compliant and provide financial guidance but also become a trusted partner. "People buy from people they can trust, so I aim to become a true confidant—someone my clients can come to with their most sensitive financial concerns."
To this end, Strauss doesn't solely rely on an accounting portal to interact with clients. Though efficiency is an ongoing focus, she makes time to interface with clients directly, whether through email, phone calls, video chats, or site visits. She finds these touchpoints important for fostering a long-term partnership.
There are also times when it's necessary to reach out to clients for more than just a check-in. For example, clients often have a number of financial transactions each month about which Strauss will have questions. Though her main course of action is to use the portal to query clients about the transactions, sometimes human intervention is the only way to get a response in a timely manner.
"As accountants, we're always busy with client work and tending to our own firms. But our clients are busy too, of course," Strauss explains. "This means they miss the notifications or emails the portal sends. Or they just may ignore them because they don't have time. In these cases, I make sure to reach out directly to get the answers I need so their business stays on track for success."
2. Serve more clients with technology-driven efficiency, but know your limits.
Some years ago, Strauss transitioned from desktop-based accounting solutions to cloud-based client portal software. Prior to her transition, she dealt with a lot more labor- and time-intensive logistical concerns, such as having to visit client sites to address their accounting needs and deal with commute times. Now in her cloud-based business, she's able to provide her accountancy skills to significantly more clients.
"By using a cloud-based client portal for accountants, I've been able to take on about 40% more clients," Strauss shares. "The efficiency boost in using this type of software, especially in the cloud, is hard to undersell. It's had such a positive impact on my business that I've made it mandatory when taking on new clients. We must be able to collaborate in a cloud-based environment. If they're unwilling to use the portal, I, unfortunately, have to turn down their business."
Still, even with the added capacity, Strauss makes sure not to get overwhelmed. She stays keenly aware of her workload and always assesses her ability to continually deliver high-quality services before accepting new clients. "I'm especially cautious during tax season. That's three months of high-volume, high-stress tasks. It's crunch time, and I have to ensure my current clients' priorities come first."
Nisall agrees with this sentiment, noting that it's important to recognise your limitations when it comes to growing your client base. "It can be tempting to max out your capacity if you have it available, but it's critical that you don't take on more than you can realistically handle."
What happens if you take on too many clients? It's likely that each client account will suffer to some degree. Your business only has so much capacity. When you go over that capacity, you don't have enough time or attention to give your client base. Stretching yourself too thin could result in missed deadlines, lower-quality work, foregone opportunities, and so on.
"You need to find a healthy balance between what's best for your business revenue and client work," Nisall explains. "Keeping your capacity under control ensures you're able to give each client the proper time and attention. This will help foster a great long-term relationship with them."
Ready to level up your business? Get some advice on how to grow your accounting practice from these CPAs and expert accountants.
3. Take full advantage of your client portal software.
As noted above, Strauss is big on leveraging her client portal to automate a lot of her minor follow-up outreach to clients. "It's great not to have to email, text, or call clients every time I have a question about something, especially during tax season. It saves so much time; plus, I have a clear paper trail to reference within the portal."
Strauss also says that digitizing files is critical when dealing with clients. Paper documents are clunky and difficult to keep up with, so document exchange needs to happen electronically. "You need to use a client portal that lets you store and organise all key financial files."
Nisall seconds this recommendation, noting that each one of his clients can access his client portal so they can seamlessly and securely exchange financial documents—without the worry of getting hacked or sending it to the wrong email recipient.
And security is a key concern for any accountant. Both Strauss and Nisall agree that secure client portal software is a must. When considering portal options, Strauss says she looks for several security aspects:
Multi-factor or two-factor authentication (2FA). Users should be required to present two pieces of evidence to prove their identity and gain access to the client portal. For example, they may need to enter their password and a code the portal texted to their phone.
Data distribution. It's not enough for data to be on a server; that data should be distributed across multiple servers—preferably located in different physical locations.
User access controls. Even after a user has successfully gained entry to the client portal, there should be controls in place to limit their access within the portal. For example, everyone doesn't need access to all documents.
Strauss uses three solutions in her business: an accounting portal that handles client work and also acts as a client portal, a sales tax preparation tool, and an accounting-tailored digital storage solution. Nisall uses two solutions: an accounting portal and a document storage tool with client portal features.
Client Portal Limitations
Every client portal for accountants is built differently. Users may like a lot of the features but note some aspects fall short. Here are a few limitations that Strauss and Nisall feel are present in the solutions they currently use.
Strauss' only gripe is how challenging it is to use the solution with clients in the construction industry. "Construction companies have a lot of different projects, locations, and employees spread across those projects. So it's hard to track profitability by project and time, especially when employees are salaried. I'm forced to ask the client for a breakdown of employee time per project, which is a huge hassle."
Nisall has been using the same client portal for accountants since 2015. The biggest limitation he sees is the web interface. "It's quite difficult to navigate in terms of hierarchy and moving between folders. Not fun when document management is its main purpose."
Client Portals: Reinvented. Redefined. Reinvigorated.
Glasscubes can provide your firm with a competitive advantage, make your job easier, and improve your client's experience. Our client portals save you time, which allows you to focus on what's important - building and strengthening client relationships.
Learn how your firm can:
Save insane amounts of time by removing mundane administration.
Drive productivity by prioritising workload to ensure deadlines are met.
Control the flow of information between your clients and firm.
Gather information from clients in a timely manner and automatically chase overdue or missing items.
Ensure information is acted on as it is received by replacing repetitive actions with custom workflow.
Remove the possibility of information getting lost, using automation to eliminate human error.
Get out of email by channeling client communication transparently and securely.
"Our users, and most importantly, our clients, like the functionality, interface, and have seamlessly adopted the platform. Glasscubes is a cost-effective solution, with a user-friendly interface, and responsive support." Patrick Angland at Mintz
Independent review site Trustpilot gives Glasscubes a 5 star excellent rating.