Back to blog
B2B Portals: 7 Common Use Cases
on 9 March 2023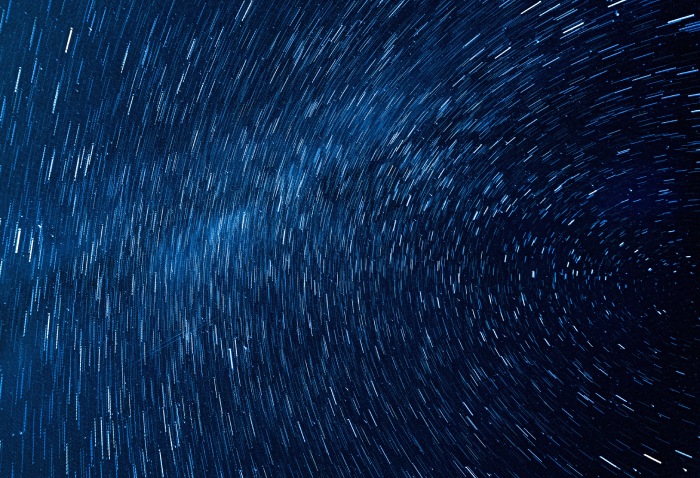 B2B portals have become more commonplace in nearly every industry as businesses continually look for ways to increase efficiency in a digital-first world.
These portals come in many shapes and sizes, but the shared purpose is to connect businesses together and enable collaboration, commerce, or a combination of the two.
Whether it's a business working with clients, suppliers, or some other third party, B2B portals provide the means to establish communication and workflows to accomplish key business objectives.
If you're interested in seeing just how diverse B2B portals can be, consider the use cases below. Each one showcases how these portals can address different needs across industries and business verticals.
7 Use Cases For B2B Portals
1. Community Portal
Monegenix is an insurance-based financial planning service that helps people select the best life insurance plan for their needs. The company uses a B2B portal to stay engaged with partners and clients.
"Outreach is important to my business. Using a community portal helps build a sense of community and promotes engagement both internally and externally," says David Lewis, owner of the company. "It allows me to not only interact with key stakeholders but also to collect insightful data, nurture relationships with current customers, and even acquire new customers."
Lewis says a community portal is an excellent place to share ideas and common interests, which helps improve customer and community satisfaction. "It also encourages a collaborative culture in which individuals from all over can interact in real-time."
2. Product Marketplace
Ubuy is an ecommerce store that uses a B2B portal to enable businesses to purchase, manage, and distribute products.
"We have an expansive directory of suppliers, and our portal gives users easy access to products from these suppliers," says Faizan Khan, media relations and content marketing specialist at the company. "Our goal with the portal is to take the hassle out of managing product orders, invoices, and payments, while also encouraging seamless communication between buyers and suppliers."
Khan says users can log into the portal and review product catalogues from various suppliers. They can choose a product and make a purchase, and also contact the supplier with any questions concerning their order.
"The two biggest pros of using this portal are the cost savings associated with streamlined purchasing processes as well as access to a large product directory," says Khan.
3. Multi-Party Collaboration Portal
Force by Mojio offers GPS fleet tracking for small businesses and uses a B2B portal to work with clients, suppliers, and other third parties. "The purpose of our portal is to streamline the process of connecting and engaging with our clients and partners, allowing for more efficient interactions," says Kyle MacDonald, the company's director of operations.
MacDonald notes that using the B2B portal "affords us increased efficiency in interacting with partners and access to data that can be used to improve decision-making."
iBoysoft is a software and utility development company that, according to manager Jessica Shee, uses a combination of B2B portals to work with clients, suppliers, and other third parties. The primary portal they use falls under the general collaboration category.
"I usually start my day by logging into the portal and checking my calendar to see what tasks I have scheduled," says Shee. "I can also review any deadlines or upcoming events, and access any files I need to work on personally. Alternatively, if I need to send any documents to a client or colleague, I can quickly and securely upload them through the portal."
Shee says convenience and efficiency are the biggest benefits to using this type of B2B portal. "You can quickly access important information whenever you need it and you have the ability to quickly and securely collaborate with your team."
Make collaboration easy with B2B portal Glasscubes.
A common complaint about some B2B portals is how difficult they are to learn and navigate. That's not the case with Glasscubes. Glasscubes was designed to be user-friendly for everyone, no matter your level of tech savviness. (Most users get the hang of it the first day!) It consistently receives high marks on software review sites like G2 and Capterra for ease of use.
"The platform is so user-friendly and we have seen a great increase in engagement from our global staff in the short time we have been using it. It is so intuitive. Many of our staff…use it with minimal training."

—Desborough Services Club via Trustpilot
If you're searching for the right B2B portal for your organization, get the tool that's both easy and effective. See Glasscubes for yourself—request a free demo today!
4. Supplier Portal
Learn About Gold specialises in converting existing IRAs or eligible 401(k)s into gold or other precious metals. The company uses a B2B portal to manage supplier requests and transactions.
"Our portal is particularly useful for viewing not only transaction histories but also requests for quotations (RFQs)," says Frank Barber, the company's business development and finance expert. "If we need quotes from several interested suppliers, we can review them all in one place—including any supporting documentation they've uploaded."
Barber says the B2B portal has been a cost-effective solution for simplifying supplier management and reducing the manual effort involved in their workflows.
Sadaka Law is a team of legal and medical professionals who help people handle financial-, medical-, and pharmaceutical-related lawsuits. The team uses a B2B portal to centralise and manage their interactions with suppliers.
For example, the portal includes a tendering feature for suppliers to submit quotes, bid on RFQs, view their requests, access important documents, upload price lists, share terms and conditions, and track purchase progress. "It's a great facilitator of the procurement process," says Mark Sadaka, trial lawyer and founder of the company.
Sadaka says the team has experienced two benefits in using this B2B portal: enhanced collaboration and increased operational transparency.
Or & Zon is an online retailer that sells sustainable, high-quality bedding online, hand-crafted by independent studios across the globe. They use a B2B portal to communicate with their suppliers and keep track of the different tasks associated with these partnerships.
"Our vendor portal has helped us create a centralized location for all documents," says Guillaume Drew, the company's Founder. "Our vendors only have to upload a document, and it can be accessed by anyone who needs it from our team."
Furthermore, Guillaume mentions how impactful the communication features of their B2B protal have helped their business.
"We have a scheduling feature that allows us to schedule meetings on the go. All our communication happens on the portal. With it, we've been able to streamline our entire supply chain."
5. Client Service Portal
The Backyard Pros is an informational site dedicated to backyard-related topics such as lawn care, gardening, outdoor furniture, and outdoor home maintenance. The company uses a B2B portal to provide clients with a self-service experience—generating receipts, viewing transaction history, accessing customer support chat, and logging complaints.
Jamie Penney, CEO of the company, says this type of portal gives customers autonomy, which is a common desire among DIYers. "Customers can quickly take matters into their own hands and not worry about customer support getting back to them—unless it's a more complex issue that requires our intervention."
Penney says the biggest pro to using this type of B2B portal is improved customer satisfaction. "Customers are much happier that they can address their needs quickly and easily."
6. Project Management Portal
Netguru is a software development house that builds custom web and mobile applications. The company uses a B2B portal to manage client projects and keep track of tasks assigned to various teams.
Reviewing the project management portal is a daily responsibility for all team members according to Kacper Rafalski, a demand generation team leader at the company. "We review the status of our current projects and any outstanding tasks, and assign any newly identified tasks to relevant team members."
Rafalski says the main advantages of using this B2B portal is that it provides his company a way to centralise client interactions and track progress on different projects. "This affords us greater visibility into what's happening across our entire project portfolio and our various teams, which enables us to make better decisions with our limited resources."
7. Affiliate Portal
Smartify offers smart home solutions for consumers and businesses. The company uses a B2B portal to manage its relationships with affiliates.
"We work with architects, interior designers, furniture stores, and the like to spread awareness and increase sales of our products," says Abhi Bavishi, the company's founder. "These affiliates share leads with us and get paid a commission according to agreed-upon terms."
According to Bavishi, the portal helps generate leads "with a marketing spend of $0. And since these leads are direct referrals, they have the highest conversion rate."
Address multiple use cases with B2B portal Glasscubes.
Glasscubes is an all-in-one B2B portal that simply makes work easier. Use it to bring together core workgroups—clients, suppliers, affiliates, and employees—manage projects, share knowledge, and more.
It helps you keep everyone on track to success with its collection of value-packed features:
Want to see how other companies are using Glasscubes as a B2B portal? Check out these case studies. Or, get started working more productively now by requesting a free demo of Glasscubes.