Back to blog
Think You Don't Need A Document Upload Portal? You Do—Here's Why
on 30 August 2023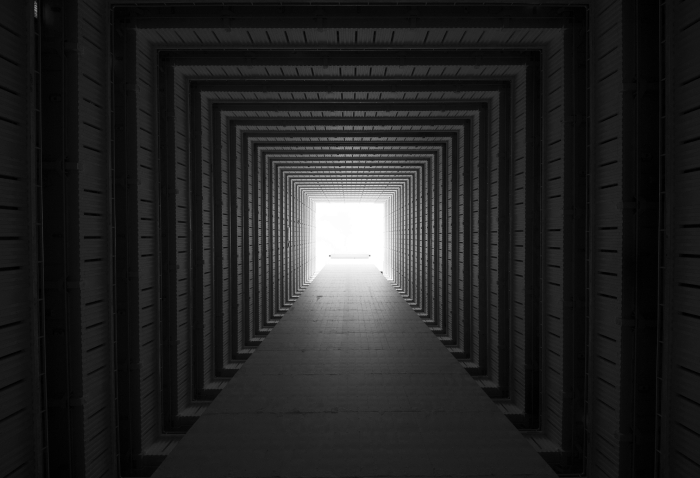 You've worked well into the evening putting the finishing touches on a critical client file. You hit send on the email mere hours before the deadline and head home, confident in the knowledge you've submitted your best work.
However, when you wake up in the morning to seven missed calls, you quickly realize that may not be the case—it seems your client never received the file, and now you're in the hot seat.
Situations like this underscore why email and similar solutions are becoming outdated compared to modern alternatives like the document upload portal, a solution that centralises file storage and sharing so you can easily exchange information with employees, clients, and vendors alike.
Document upload portals help everyone avoid asking the dreaded question, "Where's the file?!" Because it's always exactly where you uploaded it—there for whomever has proper access, whenever they need it. With the right portal, you can even see exactly who accessed it and when.
But don't just take our word for it. Several industry experts were also happy to vouch for the usefulness of document upload portals; they share their reasons below.
7 Ways A Document Upload Portal Improves Your Business
1. It simplifies teamwork.
Yulia Saf, founder and CEO of Miss Tourist, says a document upload portal enables real-time and efficient collaboration among teams, such as multiple team members working together on the same document simultaneously. "This eliminates the need for back-and-forth email exchanges and ensures everyone is on the same page."
Although transitioning to a document upload portal initially required a learning curve for her team, Saf says the long-term benefits far outweighed the initial setup hiccups.
"We have seen a boost in productivity and smoother information exchange, which have significantly improved our work processes."
2. It keeps your documents secure.
"Some companies may question whether they need a document upload portal because they don't see their information as valuable to outside parties," says Stefan Campbell, owner and editor of The Small Business Blog. "Think again. Your business produces and shares information that is confidential and sometimes sensitive. In the wrong hands, this information could be detrimental to your business and your collaborators."
Saf adds that using a document upload portal adds a crucial layer of security to work processes. By uploading documents to a cloud-based platform, you can reduce the risk of sensitive data falling into the wrong hands.
"Email attachments can easily be intercepted or compromised, but a document upload portal provides a more secure environment for sharing and storing important files."
Security was the primary reason for making the switch to an upload portal at CreditDonkey. Director of operations Ann Martin says they had a situation where an employee received a ransomware attachment from a client, who apparently sent it by accident when attempting to attach an invoice.
"This ended up being a huge security scare for us, the client, and a few more of our clients as well. One of the decisions we made to respond to the issue was to implement a secure document upload portal."
3. It eliminates the complicated email exchanges that slow things down.
"A file upload portal simplifies and streamlines the entire document exchange process," says Adam Garcia, CEO of The Stock Dork. "Traditional methods of sharing documents can be time-consuming and prone to errors, as they often involve back-and-forth communication and manual handling. In contrast, a portal provides a centralised platform where parties can easily upload, access, and track documents in real-time."
Garcia says these types of portals improve efficiency, reduce delays, and enhance communication between all stakeholders involved. "Furthermore, such portals often support automated notifications and reminders, ensuring that deadlines are met and tasks are completed promptly."
At his company, the portal streamlined communication with external parties, resulting in fewer emails and faster decision-making.
"However, the transition also posed challenges as some team members and external collaborators needed time to adjust to the new system. We addressed this by providing training and support to ensure a smooth onboarding process for all users."
Document Upload Portals Reduce Turnaround Time By 40% In Commercial Lending
Isla Sibanda is a cybersecurity specialist at Privacy Australia. She and her team regularly perform and publish research on data privacy, cybersecurity, and other digital-related topics. In her research, she found that commercial lenders have seen improved efficiency in adopting document upload portals.
"The phase of gathering documents on commercial loan applications is tedious and time-consuming, with lots of back and forth between the client and the loan provider," says Sibanda. "Having a document upload portal addresses this notable process bottleneck and produces faster turnaround times. These portals can help decrease the time of this phase by 40%, resulting in swifter approvals and more satisfied clients."
4. It expedites document approvals.
Josh Snow, CEO of Customer Feedback, says a document portal can help businesses streamline the approval, review, and change processes necessary to ensure compliance with internal guidelines and applicable regulations.
"Custom validation rules and an automated approval system are both available through modern upload portals. Your team can spend the time you save building better relationships with clients."
5. It ensures your teams are working with the most up-to-date documents.
"Document upload portals provide a critical feature: version control," says Julius Cermak, naturopathic herbalist and wellness consultant at Deer Antler Velvet.
"So you can better organise files, making it easier to search specific documents and maintain version history for any references or past documentation. This helps reduce confusion and ensure that everyone is working with the most up-to-date information."
Nick Valentino, VP of market operations at Bellhop, says the reason his company implemented a document upload portal was because it became too difficult for their remote team to keep up with the latest version of important documents. "Emailing attachments back and forth caused a lot of confusion and lost productivity, but our upload portal ensures we can all access and contribute to important documents on demand."
6. It allows teams to share large files easily.
Will Hatton, founder and CEO of The Broke Backpacker, says that solutions people tend to use to share files, such as email or Slack, often limit file sizes. These limitations can make processes lengthier and more convoluted as employees look for workarounds. "File upload portals typically have no limitations on file size—but even if they do, the limitations are exponentially larger by comparison."
"As for transitioning to the file upload portal we use, everyone got the hang of it pretty quickly," says Hatton. "Of course, there were some team members who used email out of habit, but we now exclusively use upload portals to share files with one another."
7. It ensures 24/7 document availability.
"Without a document upload portal, you can easily end up in a situation where a key employee is out of the office and the document you need to complete a job for your client is stuck in their inbox until Monday," says Martin. Not only can this situation present delays, but it can also leave a bad impression on clients.
Wow your clients with a document upload portal that does so much more than streamline file sharing.
File sharing is only one element of collaboration, but you don't need to stack up multiple solutions to work efficiently with internal teams, clients, and vendors.
Just choose Glasscubes—a secure, all-in-one collaboration solution for large and small businesses alike. Law firms, marketing agencies, accountancies, public agencies, and nonprofits all use Glasscubes as a secure document upload portal, company intranet, project tracker, and more.
You can create an unlimited number of unique workspaces where you control access and visibility, share files, and manage tasks. Bring together different departments, project teams, and contractors in one shared space and allow them to share everything, from in-depth insights to quick status updates. Go further by inviting clients and vendors too.
"Awesome"

"Been using Glasscubes to share files, documents, and calendars. I have found Glasscubes to be very easy to use and I have benefitted from how well it helps me collaborate with colleagues. I also like the ability to create tasks and projects, which has been very helpful in keeping track of my collaborative work. Overall, I have been very impressed with Glasscubes and would highly recommend it…"

—Bobby via Trustpilot
Keep your teams on track to success with a collection of value-packed features:
Want to see how other companies are going beyond the limits of document upload portals by using Glasscubes? Check out these case studies. Or, get started working more efficiently now by requesting a free demo.