Back to blog
5 Email Alternative Tools For A Productive Remote Team
on 23 October 2023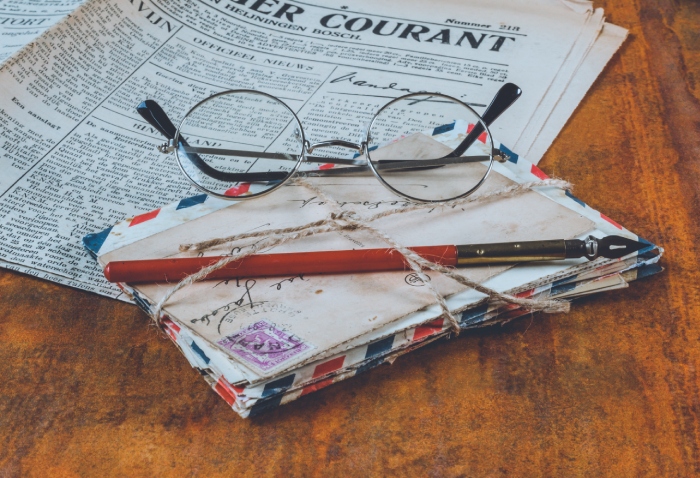 In a world where remote work is now commonplace, it's important to have the best tools in place to ensure employees are working as efficiently as possible wherever they may be seated. That means moving past simple email exchanges, which can drain productivity.
In a study of over 8,000 small business employees, 48% of respondents said they miss emails due to spam or junk folders while 44% admitted that their inboxes are full of irrelevant emails.
Clearly there's a need for a better solution. Give your remote team the productivity boost it needs with the email alternatives business leaders recommend below, whether you're looking to step into the modern age or just want to try a new communication solution for your organisation.
5 Email Alternatives To Boost Team Productivity
1. Slack
"We transitioned from traditional emails to Slack for our internal communications," says Amy Smith, cofounder of AmyandRose. "Why? We felt the burn from time wasted in inefficient communication. The chatter-filled inboxes were becoming tedious. Bringing in Slack helped us modernise—it was like shifting from a typewriter to a smartphone."
Smith lists several benefits associated with this alternative to email:
Speedy responses. Her team was able to communicate in real time so important questions didn't sit unanswered in overflowing inboxes.
Categorisation. They were able to dedicate channels to different projects. "Our 'Baby Products' channel was a lifesaver," Smith recalls.
Integration. Slack connected well with the other tools her team used.
"However, there's a twist—while the world praises the instantaneousness of tools like Slack, it can be a double-edged sword. There's an underlying expectation to reply ASAP, which can be stressful," Smith explains.
2. Asana
The chosen email alternative for HaroSEOBoost is Asana. It's a project management and collaboration tool the team has "fully embraced," according to CEO Michael Chien. It "provides a centralised location where we can organise tasks, assign responsibilities, and track project progress."
Chien notes that adopting Asana has afforded his team several internal benefits, including improved task management, reduced back-and-forth email exchanges, and improved overall coordination among teammates. "Externally, it has enabled us to give clients greater visibility into project status and timelines, improving client satisfaction."
Slack + Asana = A "Dynamic" Combo For The Team At Must Read Quotes
The remote team at Must Read Quotes has found success in using both Slack and Asana as their email replacement.
"We often grappled with inefficiencies in email communication," says founder and CEO Maurizio Petrone. "So we ventured into using a combination of these two solutions, which has proven to be a more dynamic and efficient solution for our global team than email."
By integrating these tools, the team has seen significant improvements in both internal and external communication. "The immediacy and transparency afforded by these tools have fostered greater accountability and enhanced project turnaround time," Petrone shares.
"I have found Glasscubes to be an excellent email alternative that has greatly improved our practice in various ways," says Michael Thompson, founder of and leading veterinarian at Pets Food Safety.
The software's secure messaging system has made communication with his team members much more streamlined.
"We can share patient information, discuss cases, and even collaborate on treatment plans in a secure and organised manner," Thompson explains. "This has improved our teamwork and ultimately led to better patient care. Not to mention the ability to send health updates to pet owners in real time has also been instrumental in keeping them engaged and informed about their pet's wellness journey."
Overall, Glasscubes has proven to be an "invaluable tool" in Thompson's practice that's helped enhance communication with pet owners, improved remote work capabilities, and streamlined internal operations. "We highly recommend Glasscubes to any veterinary practice or similar business looking to experience these benefits."
 More Organisations Using Glasscubes As An Email Alternative
Here's why Glasscubes—rated 4.8 stars on Trustpilot and 4.7 stars on Capterra—is an excellent alternative to email:
"Really enjoy using Glasscubes. It's an efficient way to keep all comms and files in one place and helps keep the email box [from] getting too full and cluttered."

—Emma via Trustpilot

"[Glasscubes is] really useful for virtual team working and very user friendly! […] I also really like that you can tag people and comment directly on files or draw people's attentions to specific things—without hundreds of emails going round."

—Erin D. via Capterra

"Glasscubes is the ideal platform when working with an association. The features allow quick feedback from all members and save time and energy—no need to send billions of emails."

—Margaux D. via Trustpilot
See what Glasscubes can do for your business—request a free demo today.
4. Microsoft Teams
Min Hwan Ahn is an attorney and founder of EZ485. Since she works in the legal field, confidentiality and secure communications are important.
While her office still relies on email, she's found a partial email replacement in Microsoft Teams. "Its integrated platform for video meetings, instant messaging, and file sharing have fortified our internal workflow, allowing us to maintain close-knit communication within the office."
The integration of Microsoft Teams has "significantly increased efficiency levels," and Ahn's team enjoys the ability to instantaneously share and edit documents, conduct team meetings, and troubleshoot client issues. "These features have made internal communication more seamless, a much-improved environment compared to scattered email threads."
For external communication, particularly with clients, Ahn's office continues to use encrypted email services to meet ethical obligations of maintaining client confidentiality.
5. ClickUp
"When I embarked on a quest to find a viable alternative to the traditional email system that could seamlessly blend with our dynamic workflow, I landed on project management software ClickUp," says Dominik Mąka, an SEO agency owner. "It's been a perfect fit for my business operations."
Note: ClickUp was also a tool that made it on our list of 20+ productivity tools for work.
Mąka says that using ClickUp as an email replacement produced a "palpable transformation." The tool became her team's "digital nerve center, encapsulating tasks, deadlines, and discussions in one coherent, easily navigable platform."
His team's favorite features:
Task assignments
Status updates
Threaded discussions
"These features have significantly decluttered our communication. It's like having a digital conference room where ideas resonate, actions are mapped out, and progress is visible in real-time," Mąka explains.
Externally, Mąka notes that liaising with clients has become more structured than when his team relied on email. The shared spaces feature enabled them to create dedicated areas for client projects, where everyone could collaboratively discuss, share files, and track project milestones. "This transparency fostered a culture of trust and engagement with our clients, which is invaluable in our line of business."
The Only Email Alternative You Need For Maximum Team Efficiency Is Glasscubes
Glasscubes is a great email alternative for organisations of all types—law firms, marketing agencies, accountancies, public agencies, and even nonprofits. That's because Glasscubes is more than just an alternative to email—it's also a secure file sharing platform, company intranet, project tracker, and much more.
You can create an unlimited number of unique workspaces where you control access and visibility, share files, and manage tasks. Bring together different departments, project teams, and contractors in one shared space and allow them to share everything from in-depth insights to quick status updates. Go further by inviting clients and vendors too.
Keep your teams on track to success with a collection of value-packed features:
Want to see how other companies are using Glasscubes to make work more efficient? Check out these case studies. Or, get started working more efficiently now by requesting a free demo.