Back to blog
Top 5 Microsoft Teams Features (+ 5 Areas For Improvement)
on 23 March 2020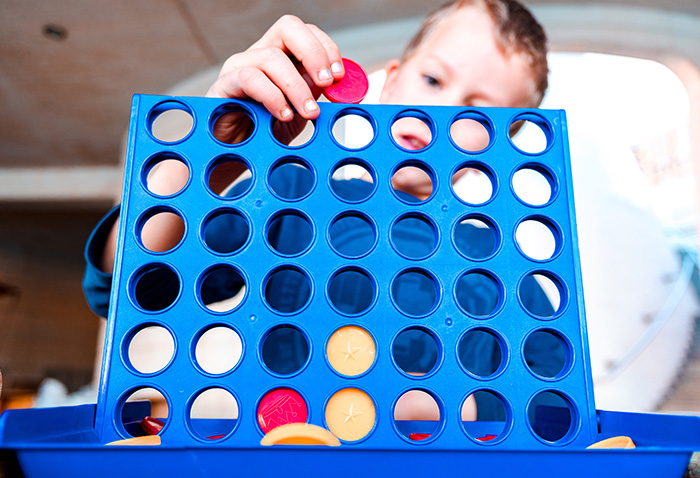 With over 56% of organisations across the globe using Microsoft Office 365, it's a good chance yours is one of them. And you've probably heard of Microsoft Teams, the communication-focused workspace that comes with the brand's business suite subscriptions.
First rolled out in 2017, Teams has added promising collaborative capabilities to the traditional Office suite. But even Gartner has noted that Teams, when viewed as part of the complete product suite, has its shortcomings:
Microsoft Teams is setting high expectations and changing the perception of Office 365. However, the integration of other products in the suite sometimes disappoints.
Below we walk through Microsoft Teams features that help the platform stand out, and features it could stand to improve upon.
5 Features Of Microsoft Teams
1. Chat
Similar to Slack, Teams has a heavy focus on chatting. Users can send GIFs, stickers, emojis, and standard text via one-on-one messaging or group chats. Chat history for common channels is persistent, so you can use the channels as reference points to, say, log meeting minutes, document change requests, or get new team members up to speed.
2. Audio & Video Calls
Sometimes your group chat can get too complex, and you need to communicate synchronously to ensure everyone is on the same page. Teams lets you go from group chat to audio or video conference quickly. With video conferencing, you get standard features such as meeting note taking, screen sharing, meeting recording, and instant messaging.
3. Live Events
MS Teams also lets you extend your conferencing in a big way. Teams lets you hold any meeting live—large meetings, webinars, company-wide events, and presentations with up to 10,000 attendees inside or outside your organisation. You can deliver live events that share content from your desktop or webcam. And for high-profile events, you can even connect to professional cameras and multiple content sources.
4. Wiki
Every channel in Teams has a Wiki tab that team members can use to create useful notes or reference material. You can format items within the tab like most documents, with font styles (bold, italic, etc.), highlighting, headers, and lists. Wiki tabs are even structured—you can create multiple documents (called pages) within the tab, and each page has different sections. The Wiki is also interactive, with the ability to mention (@ or alert) a team member in a section and even start a chat.
5. Connectivity To Other Devices
While not as useful or economically viable for smaller organisations, large organisations may appreciate Teams' ability to integrate with "room systems"—items like conference room phones, tablets, and cameras, along with peripherals like speakers and headphones. This kind of elaborate setup can add efficiency to multi-office corporations, but may be more complex than necessary for a one-office business.
5 Areas Of Improvement For Microsoft Teams Features
1. Document/file permission and version control
While Teams may have let you store files through its integrations with sister products SharePoint and OneDrive, permissions are scant at best. Unless you're sharing the files privately, there's little to no permission control for individual files, meaning anyone who can view where the file is stored has full access to it.
You also can't lock files against edits unless Teams is connected to SharePoint, which some organisations don't use much or at all. Thus, users would find it challenging to navigate the sister product, and it would be easy for two users to access and edit a file without either one's knowledge. Additionally, Teams doesn't version control files or give users the ability to access previous versions of a file.
One alternative to Teams, Glasscubes, has the advanced document functionality Teams is missing. With Glasscubes, you have full control over file visibility and access. You can "check out" files to prevent changes and even set up approval workflows—for example, your manager or a client can sign off on an important document.
File permissions come in handy when you want to keep files together for a project, but you don't want every member of the team to access every file. As a manager, you may want to keep certain files visible to only you and a designee, or the point person on the client team.
Another use case: Some documents are finalised, and you don't want them changed, but you still need them to live in the team space for compliance or reference. In this case, you can restrict the file to be view-only—even preventing people from printing, downloading, or copying from the document. This is useful for protecting training materials or other intellectual property.
2. Interface
Microsoft has had numerous iterations for its standard Office Suite—Word, Excel, PowerPoint, and so on. But Teams is a newer product, and for some users, this shows in the interface. For example, users say the interface needs to be simplified, noting how it's "counterintuitive" compared to competitor Slack.
3. Task management capabilities
MS Teams is meant to make the Office suite more collaborative, but it's missing a key component in this regard: task management. And there are no native integrations to remedy this. (Tweet this!) The closest option within the brand's family of products is Microsoft Project, but it's an expensive, complex behemoth not suited for most business teams.
Glasscubes' collaborative ecosystem includes built-in task management capabilities on top of its extensive file storage and sharing features. You can assign and prioritise tasks for individuals or groups. Set task dependencies, perform critical path analyses, and set up Gantt charts to ensure your business projects stay on track.
4. External user visibility
There are plenty of use cases for wanting to bring an external user into the team environment, whether it's a client, a contractor, a vendor or anyone else. Whatever the case, it's important that you be able to see and control their access.
Unfortunately, Teams isn't so transparent here. It almost sounds too shortsighted to be true, but you aren't able to determine which guests can see which channels. This makes communicating and sharing files more cumbersome because you don't want the wrong guest seeing sensitive messages or documents.
Glasscubes lets you see all users and control what they can see anytime on their individual user profiles. You can easily add and remove access privileges as business needs change.
5. User activity trail
Again, Teams has a general lack of transparency. If you want to see whether a client or teammate viewed a file, for example, Teams can't help you there, unless you're an administrator. Even then, it takes some extra steps to get the data.
Glasscubes is all about transparency—everyone can see user activity on files and other items. See who's viewed or accessed a document, and when. Teammates can get the information they need to make decisions and keep work moving smoothly.
Fully embrace collaboration with Glasscubes.
Glasscubes is your go-to collaboration hub that combines communication, task management, and file sharing together to help your team reach optimal productivity levels. Never miss a beat when all your teammates are just a threaded discussion away. Ensure everyone is on track for success with task management features that help everyone be in the know about who's doing what and when. Share files with other teammates, clients, vendors—whoever you want, safely and securely.
With Glasscubes, you can:
Store and share files in a secure location, complete with automatic version control. You can even create approval workflows and view clear audit trails of user actions.
Assign and manage tasks for different members of the team, and track them to completion.
Create customised workspaces for each project team in your portfolio. Team members can share resources and communicate with one another in their specific workspace, and you can access them all for easy oversight.
Get your team up, running, and on track—without any lengthy training required. Start your free trial today.