Back to blog
SharePoint Document Management: 7 Things To Consider
on 16 March 2023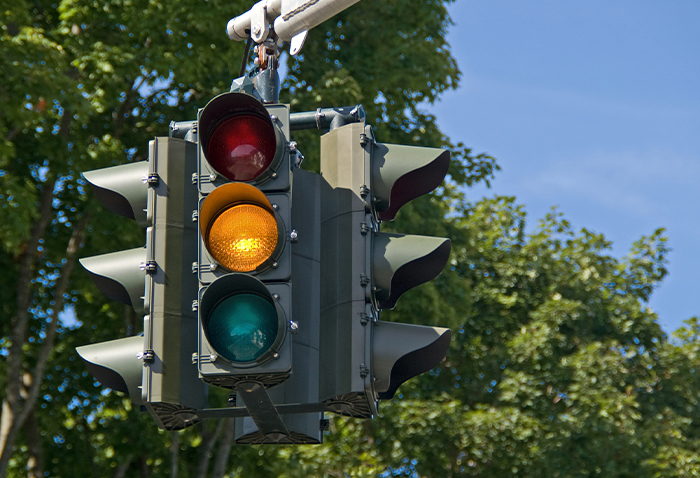 Microsoft SharePoint is an enterprise product that's been on the market for many years and has grown to address a number of organisational needs. Chief among these is using SharePoint for document management.
But is it the right choice for your organisation, or would another solution be more suitable? For example, Glasscubes is a viable SharePoint alternative that brings together teams small and large in a single collaborative space. The platform is easy to set up, requires no training, and features similar capabilities to SharePoint—only more intuitive.
We reached out to several SharePoint power users to get their input on the Microsoft platform's value, what aspects organisations should consider before deciding, and what other solutions might work better and why.
SharePoint For Document Management: 5 Use Cases
1. Internal & External File Management
Ryan Gavin purchased SharePoint after he and his partners left a large law firm to start their own small firm, Kamykowski, Gavin & Smith, P.C. "We wanted a cloud-based document management solution that allowed us to move folders and files from the physical server at our old office to the cloud, while still maintaining the same appearance and structure. SharePoint enabled this at a low cost for our space needs."
As for his user and purchase experience, Gavin notes being happy overall with his decision but felt the system lacked features that would make it a perfect fit.
In contrast, Kenneth Lang of KML Consultants used SharePoint for keeping up with clients' documents. "SharePoint was the best solution for our company, as we needed to consolidate several smaller brands' documentation into one source. We also needed to be able to easily train business users on how to use SharePoint Online as part of Office 365."
Lang says his company's usage of SharePoint for document management was satisfactory but wouldn't recommend it as a robust solution for truly managing content.
2. Cross-Functional Collaboration
Marie Gettel-Gilmartin, founder and marketing communications coach at Fertile Ground Communications, used SharePoint when she worked for a global consulting firm. For much of her career at the firm, she managed staff in the publications group, which numbered around 250 people. "Not only did we use SharePoint on cross-office projects and initiatives, but we also developed specific tools for workload leveling and job tracking. The only limitation we came across was that SharePoint didn't handle files that had many links and layers, such as InDesign documents, so we had to create workarounds."
The Pixoul team migrated to SharePoint after using a variety of "lower-budget alternatives," according to the company's CEO Devon Fata. He says SharePoint is as robust as advertised—it's able to integrate with many third-party apps and full of more features "than any one business could ever use, but it came with a pretty high price tag and a lot of headaches regarding training and installation. We're happy with it now that we're over those hurdles, but boy were they big hurdles."
Stephen Light, CMO of Nolah Mattress, says his team found SharePoint to be an excellent tool for collaboration, especially considering they were able to customize it thoroughly to meet their exact needs.
"But one pain point with SharePoint was how much training we needed to ensure all of our employees weren't confused or lost," Light explains. "Obviously, some amount of training comes with any new software or tool, but the amount SharePoint required did put a slight crimp in our implementation plans."
3. Content Creation & Publishing
ProRec, a music production blog, has a team of 10+ content writers and two editors. They use SharePoint for managing the content creation process.
"The document libraries make it easy to store and organise content. I created a library for our writers where they can access briefs, outlines, and other necessary documentation as part of the process," says Talal Khan, the blog's owner.
Khan also makes use of discussion boards for team interactions and the workflow feature to assign tasks and set deadlines. For example, he has set up the system to automatically send completed drafts to the assigned editor for review.
In similar fashion, the Fair Square Medicare team uses SharePoint for their own content-centered workflows. CEO Dan Petkevich says the platform helps "rein in our content activities through an integrated calendar app that lets us schedule posts to go live at specific times."
Petkevich adds that SharePoint's various features keep the team's calendar, posts, content events, and team interactions in one place. "This enables our team to efficiently manage, organise, and access files. We can also quickly see which articles need writing, what tasks need urgent delegating, and which pages are scheduled to go live that week. This way we don't publish posts randomly and negatively impact our site traffic."
4. Training Programs
One of several ways in which the team at Seniors Life Insurance Finder uses SharePoint is to build training programs, which typically consist of numerous documents and other resources.
"We set up a custom document library that includes various course materials such as PDFs, presentations, videos, and the like," says the company's CEO Linda Chavez. "This allows us to control access to the course materials and easily update them when necessary."
5. Departmental Reporting
Pkgmaker maintains strict reporting deadlines across all of its departments. The data required to complete these reports is disparate, and collecting and recording it can be time-consuming. To help reduce the burden of reporting, the company used SharePoint to implement standardized web forms for department managers to complete.
"This approach helped ensure all required reports were filled out accurately and sent promptly to senior management," says CEO George Harrison. "It streamlined efficiency significantly and ensured we consistently received reports in a timely manner for decision making."
7 SharePoint Document Management Considerations
While SharePoint includes numerous areas we could focus on, the experts we connected with pointed out the below areas had the most impact on their company's purchase decision.
1. Integration
Many organisations already use Microsoft Office; since SharePoint is a Microsoft product, it's easily added on to Office 365. Easy, seamless integration is appealing for many prospective users. "We liked the integration with Office 365. It made adding SharePoint very easy. Also, the cost was low, and it largely required no maintenance," said Gavin.
While Glasscubes is not a Microsoft product, it is a collaboration solution that enables you to easily connect your Microsoft Office 365 account. After connecting, you can edit files stored in Glasscubes through the Microsoft integration. Files will open in Office 365 to edit, and be locked in Glasscubes for editing until you close the document.
2. Customisation
Jonathon Wright, management consultant at The QA Lead, points out that SharePoint is highly customisable. Unlike other document management systems, SharePoint gives its users the liberty to significantly personalise the system to suit organisational needs. For example, if you're using SharePoint as an intranet portal to keep employees up to date on company news and events, you could customise news streams across specific interest areas or worksites. "But customisation comes at a cost: You must have a dedicated team of IT specialists to create and maintain these tailored elements."
"Companies should also take into account the need to customise workflows," adds Sandra Lupanova, SharePoint and Office 365 evangelist at Itransition. Out-of-the-box SharePoint workflows might be not enough to automate complex document management processes. For example, companies in highly regulated industries like healthcare and insurance have rigorous processes and oversight that typically require careful consideration. "So you may need to plan additional investment into custom workflow development beyond the SharePoint document management system."
Glasscubes features customisable workspaces you can create for a variety of different audiences, including small project teams and whole departments. You can also easily loop in clients to a workspace simply by inviting them. That way you can keep your internal team and client teams on the same page.
3. Interface
While SharePoint may be customisable, it's still a Microsoft product. That means the interface is the traditional Windows file structure, which may or may not be your organisation's cup of tea. (Tweet this!) Some like the familiarity of a directory, while others prefer a more visual approach.
"If you like the traditional folder and file directory structure of Windows, as opposed to more modern document management software, [SharePoint] fits the bill," says Gavin.
Numerous users appreciate Glasscubes' attractive interface: "I really like the clean and lean design... It is very responsive […]. Big bonus for a really fast and responsive UI," says user Andre S., head of R&D at a research firm.
4. Features
"SharePoint is a feature-rich management system with a range of functionality—document management, content management, project management, security management, and more," says Wright. This bevy of features is a key selling point, especially for larger enterprises that have numerous use cases SharePoint could address.
However, both Gavin and Lang indicate that SharePoint's feature set around document management, specifically, is lacking. Gavin notes, "We had problems with documents that were checked out by users in the system. If not checked back in, there was no good way to identify those missing items. Additionally, we felt the ability to search and sort documents by different fields or parameters was limited and difficult."
Lang's take is more direct: "I wouldn't recommend [SharePoint] as a content management system unless you want something very basic—perhaps as a simple intranet where that use case would make sense. The features just aren't there to support it."
From file storage and sharing to threaded discussions, Glasscubes has a number of features focused on document management. But it also goes the extra step in enabling extensive collaboration through task management, shared calendars, and more.
5. Training
Are you planning on using the SharePoint document management system as an ongoing solution or for a specific project? In either case, you'll have to train users. This may present a sizeable and costly challenge if you want to use SharePoint for a short-term engagement.
Lang recommends that, before implementing SharePoint as a document management system, you should "determine the scope of the project or projects you need it for, then put the proper training in place. This includes educating users, developing best practices and governance processes, and ensuring that they are all constantly updated."
Wright says a SharePoint training seminar could be helpful for users who aren't technically inclined or take a lot of time to adjust to new software. "I recommend hosting a SharePoint seminar to help orient your team with all the necessary information to use the solution. With a seminar, employees can learn and explore SharePoint with guidance as opposed to referring to training materials and adapting on their own."
Whatever your chosen path with training, it may be an acceptable burden as part of daily operations, but a project would likely have to be sizeable or lengthy to warrant employing SharePoint.
Comparatively, Glasscubes has a very low learning curve and doesn't require any formal training. Users can typically pick up on how to navigate and use Glasscubes the same day because of its intuitive design.
6. Price
"One of the biggest considerations when switching to SharePoint definitely needs to be price," says Fata. "The platform includes a lot of varied functionality, but its competitors offer many features that are free at the small business level."
In agreement with Fata is Ryan Nieman, CEO of Solitaire. Nieman advises that you should consider your budget before transitioning to SharePoint. "If you're a small business owner with minimal cash flow, this tool might not be the right choice. You can expect major costs associated with licensing and hosting."
You don't have to worry about your budget when it comes to Glasscubes. Despite its extensive collaborative features, our solution is also affordable for any size business—even small ones. We have several reasonable pricing tiers to choose from based on your needs.
7. Security
"Every product in the Microsoft family has excellent data security, including SharePoint," says Light. "The nature of collaborative software can make some business leaders apprehensive about their sensitive information being tampered with or leaked, but SharePoint has advanced protective measures that ensure all data is secured."
Glasscubes also keeps security at top of mind. We protect data in transit and at rest with SSL encryption, so you can be assured your confidential files stay confidential. In addition, we distribute data across multiple physical locations across the UK.
Alternatives To SharePoint For Document Management
After considering the points above, you may feel that SharePoint isn't the right solution for your organisation. In that case, there's several options available.
Lang feels that SharePoint works for his company but can see how another solution may be more suited for certain organisations. "If your company is looking for a simple solution, try Dropbox. But I wouldn't recommend it if you're worried about security," he warns.
Similar to Dropbox, Google Docs is also a solution Lang recommends as a simple alternative to SharePoint for document management. However, it also carries the same concern for him—a lack of security, especially for larger or data-sensitive organisations.
While SharePoint worked initially for Gavin's needs, he eventually moved on. "We switched to Box.com because it offers better integration with our law practice management software. While Box is more expensive, it also has a more user-friendly web portal, and the customer support has been much better than SharePoint."
Lastly, Glasscubes works quite well for document management. Plus, it doesn't have the issues that Lang and Gavin call out about Dropbox and SharePoint. Data in Glasscubes is secured by SSL encryption at rest and during transfer. Plus, users have lauded its customer support. "Glasscubes provides OUTSTANDING customer support! I cannot emphasise this enough. [...] You can ask the simplest question and someone will have a response to you typically within one minute - unheard of in today's support world," shares Michael Neustel of Neustel Law Offices.
"Glasscubes provides OUTSTANDING customer support!"

—Michael Neustel, Neustel Law Offices
Need a document management solution that won't break the bank, requires no training, and offers robust security? Look no further than Glasscubes.
More and more organisations are starting to look beyond the traditional document management solutions, realising that familiarity doesn't necessarily equate with value. (Tweet this!) Demand for these solutions to deliver a more comprehensive feature set has driven vendors to create and innovate.
Glasscubes is one such innovation. It's a sophisticated, easy-to-use, all-in-one solution used by many high-performing businesses for both document management and collaboration. Being a cloud-based SaaS solution, it's accessible anytime, anywhere, and requires no installation or IT involvement.
With Glasscubes, you can:
Store and control your documents in a centralised, go-to file repository that keeps all your documents in one place.
Enjoy automated version control for every document uploaded, ensuring users always have the latest and most accurate information.
Collaborate with your internal staff and clients with customised workspaces. (They're modern-day intranets and extranets.)
Maintain peace of mind with SSL encryption for data transfers and at-rest data encryption for all client files and information.
Want to see how other companies are using Glasscubes for document management and other business needs? Check out these case studies. Or, get started working more productively now by requesting a free demo of Glasscubes.