Back to blog
4 Dropbox Alternatives To Consider In 2023
on 11 May 2023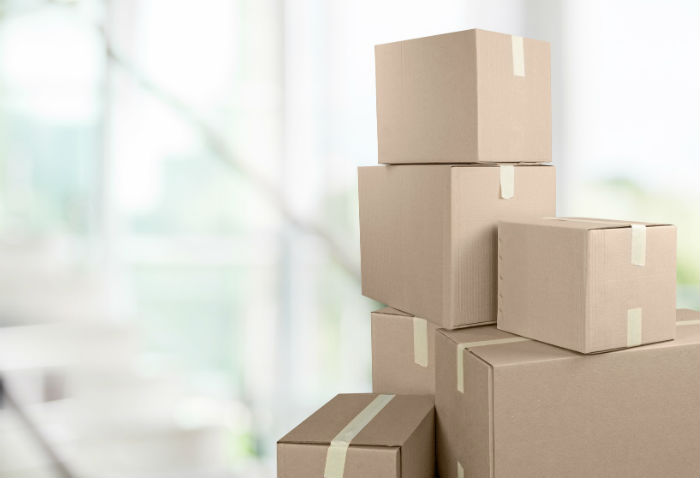 If you're in the market for a file-sharing solution, you've no doubt heard of (or used) Dropbox. It's popular across industries and is often top of mind for working professionals. Admittedly, Dropbox:
Is easy to use. "Dropbox is far more user-friendly than other similar software when it comes to collaboration. We can also share files with just a single click," says sales manager Muhammad Hossain on TrustRadius.
Has plentiful and diverse integrations. One Dropbox user in the engineering industry notes that "it integrates with a variety of other software applications commonly used by architects, including AutoCAD, SketchUp, and Revit. This makes it easy for architects to save and share design files directly from within these applications."
Is fast and dependable. Michael Prewitt, a creative director, uses Dropbox to store files for current projects, among other business needs. His overall take for the platform on TrustRadius: "It is a fast and reliable cloud file sharing system."
That said, the service doesn't fit every use case; in fact, there are several Dropbox business alternatives that could better suit your specific needs—you just might not know about them. (Tweet this!)
This isn't surprising given the research and vetting that's usually required to identify and implement alternative solutions. Even if you are familiar with some of them, you may not know all the features they have to offer.
But before we get into potential options, consider a few reasons why you might need a Dropbox alternative in the first place.
Disadvantages Of Dropbox
Current and would-be users cite a few areas in which the platform falls short: cost, security, and control.
1. Cost
When you run a small or even mid-sized company, your budget tends to be tight. So finding the extra money to pay for another service every month can be challenging, especially when you aren't receiving value that warrants the cost.
That's the case for one Dropbox user, Arianna, who works for a mid-sized organisation. On TrustRadius (a review site for business technology) she gives Dropbox a high rating overall, but lists cost as a detractor. In her view, it "has a very high cost for small companies in relation to its cost-functionality."
Another user paints a similar (costly) picture for Dropbox. Tim works for a larger organisation and uses a much larger amount of space than Arianna. Similarly, Tim gives Dropbox a high rating but says the higher pricing plans, which offer more storage space, "can be cost prohibitive."
2. Security
Sharing flyer designs for the office party may not require much security, but sharing confidential or sensitive information certainly does. You want to know that your document management tool is secure enough to store and share your most important files.
Here, the main problem is that Dropbox doesn't use zero-knowledge encryption. With this type of encryption, the service provider can't decrypt your files even if they want to—only you hold the key that unlocks your data.
That's why some users feel its security could use some improvement, especially if they're storing and sharing sensitive files. One unnamed user—whose team uses Dropbox to store medical documentation, voice recordings, and other patient-related data—cites "security issues" as a negative, but otherwise feels the platform provides good value.
Update: In late 2022, Dropbox announced plans to implement zero-knowledge encryption in the future. As of May 2023, the company has not released details of when it will be available or on what subscription plans.
3. Control
Paying for a document management service should entitle you to a certain level of control over what and how you share your files. Dropbox user Claire indicates control is an area the platform needs to improve. Rating the platform only a five out of 10, she appreciates its file management capabilities but finds sharing how she wants a challenge.
"I find it very difficult to share individual folders or subfolders that are within shared folders," Claire explains. "For instance, if I want to share just one file, it doesn't allow me to share [that file] with someone who doesn't have access to the shared folder. I don't want to grant access each time to the entire folder, just to the file."
What Dropbox business alternatives counteract the above disadvantages? Below are four options you can try.
4 Dropbox Business Alternatives
1. Google Drive: A Dropbox Alternative For No- Or Low-Cost File Sharing
Sometimes your team just isn't large enough or your needs aren't complex enough to warrant actually purchasing a solution. In that case, the ubiquitous Google Drive is a suitable candidate for your file-sharing needs.
To be fair, Dropbox does have a free option, but the amount of storage space you receive is significantly less than Google Drive (2GB vs 15GB). Thus, if you have any sizable files, you'll hit the limits of Dropbox very quickly. With Drive, that extra 13GB goes a long way for small teams.
For organisations willing to spend a little due to a larger number of team members or lots of large files, Google Drive still comes out on top. Drive's Business Standard plan includes 2TB for only $12 per user per month. Dropbox's plan of the same name includes 5TB for $18 per user per month—but you must purchase at least three user licenses, bringing the minimum spend to $54 per month. Both options are billed monthly.
Of course, if you're like most people that go with Drive, you're probably using the Google suite of products. So in addition to using this solution for free, there's the added benefit of easily connecting it with tools like Google Docs, Sheets, and Slides.
2. pCloud: A Dropbox Alternative For More Secure File-Sharing Environments
While not as well known as other file-sharing services, pCloud certainly stands up as a solid —and secure—Dropbox alternative. The nifty feature that makes it so secure: pCloud Encryption.
pCloud Encryption is an add-on service you pay for monthly ($4.99) that shields your private documents from everyone, including pCloud's own administrators. This is possible through client-side encryption and zero-knowledge privacy, both of which ensure that encryption keys are never uploaded or stored on pCloud servers. Thus, pCloud is not able to view user files.
These encrypted files are only available to those with the encryption password (which should only be the user). Even if someone else accesses the device, they will not be able to view the encrypted files.
3. Glasscubes: A Dropbox Alternative For Greater Visibility & Control
The more team members you have, the greater your need for visibility and control to ensure accountability and auditability. Dropbox offers basic features around file history, but Glasscubes provides an advanced level of visibility and control around files and folders as part of its comprehensive collaboration platform.
Control document versions.
As a Dropbox alternative, Glasscubes offers the simple feature of version control, which should be standard on any file-sharing platform. You can share files easily with Dropbox, but when it comes to knowing whether what you're seeing is the latest and greatest version, good luck!
With Glasscubes, you retain full control over the editing of files. Check out a file, and lock it from edits or uploads of new versions until you check the file back in. That way, everyone who can view the file knows it's still up to date. No more accidentally saving over someone else's changes or making edits to a document that's not supposed to be modified.
Establish approval workflows.
Glasscubes supports approval workflows as well. If you're a manager and need to approve documents before they're finalised or released to another party, you can retain permission to accept or reject files. Other approved users can add comments to the file, but only those with appropriate permissions can mark the file as accepted (or rejected).
Alternatively, you may only need acknowledgement of receipt. For example, your employees may be required to read a document, such as an update to the company manual. In this case, users simply acknowledge they have viewed or read the file.
Maintain an audit trail.
Everything that happens in Glasscubes—from file views to shares to changes—is logged. You don't have to wonder whether one of your employees edited a file or your client viewed an important document. All user actions are included in an unchangeable log, complete with time stamps. This is the perfect feature if you have compliance concerns, or just want to see what kind of activity a particular file is getting, such as how many times it's been shared.
Index everything.
Glasscubes centralises and indexes user discussions about files, along with any associated data, for review and searchability. Further, files are readily auditable since every action related to the file is logged—who read it, who shared it and with whom, when it was shared/read, and so on. Users can even set notifications for different actions. For example, if one user shares a file with another, the sharer can be notified when the file is read. This provides for a high level of accountability.
Categorise & search with ease.
Taking things to the next level, Glasscubes lets you categorise files. You can label or tag documents so they're easy to find later. (You may think you'll be able to track down a document now, but that may not be true in a month or even a week!) When you have hundreds or even thousands of files, you'll want the ability to easily find what you're looking for.
Besides that, consider the use case where you've set up a knowledge base for your team or clients, where people continually add useful information for others to reference. To encourage usage, it needs to be simple to navigate and well-organised—so people won't have to dig around a collection of nested folders.
Keep track of things.
Sometimes things get lost in the shuffle of meetings and deadlines. Maybe you missed approving a document that was meant to be finalised yesterday. Or your client wasn't sure which document they were supposed to sign and by when. Avoid these dilemmas with Glasscubes' task management feature, which lets you assign users to-do items.
For example, you could assign each member of your team the task of uploading a document of ideas before the next weekly meeting. You could also assign someone the task of reviewing or archiving documents according to a predetermined schedule to maintain compliance with an ISO accreditation.
Control your brand perception.
In addition to all this visibility, Glasscubes has an add-on white-labeling capability that enables organisations to customise their collaborative environment, including a welcome header, dashboard, and more. This is especially useful if you collaborate with clients and want to give them a branded experience.
4. Microsoft OneDrive: A Dropbox Alternative For 365 Users
Many organisations already use multiple products from Microsoft 365 (formerly Microsoft Office) such as Word, Excel, and PowerPoint. So adding one more Microsoft product to the mix would be a logical decision, especially since OneDrive naturally integrates with its sister products. The advantage here is that it has a similar user interface as other office products, so the learning curve is lower for current 365 users.
You can purchase OneDrive for Business on its own for as little as $5 per user per month, which comes with:
1 TB of storage space per user
File sizes up to 100 GB
File sharing inside and outside your organisation
Coauthoring and collaboration capabilities
If you already have Microsoft 365 Business Standard—$12.50 per user per month—OneDrive comes included with the typical 365 products, so there's no extra charge. Just activate OneDrive and take advantage of advanced security features such as data retention and sensitivity labels.
Don't use Microsoft 365 but still interested in OneDrive? Microsoft 365 has a free 30-day trial that includes 5 GB of cloud storage in OneDrive and free versions of Word, Excel, and PowerPoint.
Looking for a Dropbox alternative that enables your business to do more than just share files? Choose Glasscubes.
Glasscubes makes it easy to work with anyone, anywhere, with its secure hub of online workspaces. Our solution goes beyond basic file sharing to provide for better communication, elevated project management, and improved team collaboration. Plus, it's much less expensive than Dropbox!
Want to see if our secure collaboration platform would benefit your business? Request a guided demo of Glasscubes today.