Back to blog
Box Vs. Dropbox: Which Is Better For Your Business?
on 30 August 2021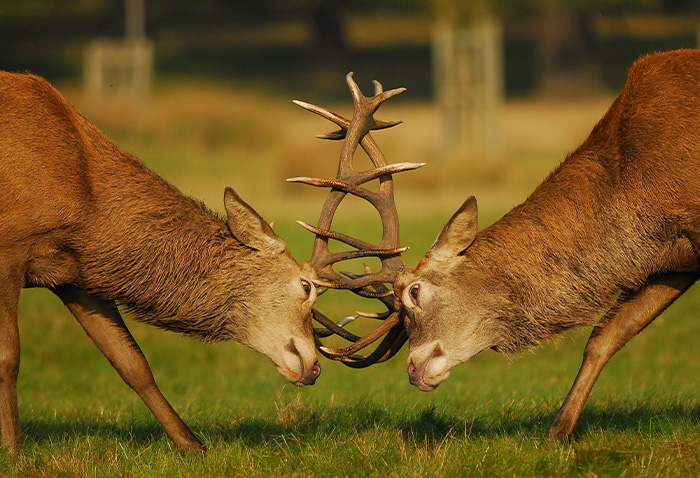 Cloud storage solutions provide organisations with a useful way to keep track of their important files—without having to deal with cumbersome hardware. But decision makers often face the challenge of deciding on the best solution.
We previously compared two such solutions, SharePoint and Dropbox, and thought it would be useful to also do a Box vs. Dropbox matchup. See below for a comparison of key purchasing aspects between these two shapely platforms (see what we did there?), which you can use to determine whether one of these solutions will benefit your organisation.
Feature Matchup: Box Vs. Dropbox
Setup & Deployment
"In terms of setup and deployment, both Box and Dropbox are easy to set up, and their high-quality customer service makes deployment easy if you encounter any issues," says Dan Edmonson, CEO of Dronegenuity.
Anh Trinh, managing editor at GeekWithLaptop, agrees with Edmonson about the ease of setup. "Having similar deployment methods, both solutions do a good job when it comes to getting set up. Plus, they both sync well with multiple devices. My verdict: a draw."
Versatility & Usability
Edmonson says it's important for cloud storage solutions to be versatile in terms of collaboration and connectivity to other services and software. He believes both services place collaboration at the forefront of their offering. "For example, the ability to completely control who has access to which files is offered by both Dropbox and Box."
For connectivity, both Box and Dropbox provide the ability to integrate seamlessly with third-party services such as Office 365. However, their collections of integrations vary. "You should choose the solution that best aligns with your integration needs. For enterprise-focused integrations, Box is probably your best bet. For customer-focused connectivity, Dropbox likely comes out on top," Edmonson advises.
Notably, Dropbox and Box both have different plan options—Box cloud storage provides four options whereas Dropbox cloud storage only provides three. Box's additional option provides more flexibility compared to Dropbox. However, Dropbox's free trial is 30 days, while Box only gives you two weeks, meaning you have less time to determine whether the latter solution works for your organisation.
Document Management
"In considering Box vs. Dropbox, they both have similar document management features," says Joe Brown, founder of Digital Junkies. Here are a few he mentions:
Support for link sharing
Admins can grant and withhold permissions to share within and outside the business
Users can comment on files and receive alerts when others comment on their files
Built-in file recovery features to prevent users from losing their work
Although Brown likes the document management capabilities of both solutions, he'd go with Dropbox if he had to choose one. "I feel its user interface makes it easier for me to handle documents compared to Box."
Collaboration
Amber Morland, CEO of WinCope, says you can collaborate on shared assets in real-time using the platforms' team folders and groups. Each user can tailor their notification options to stay informed without getting overburdened. "Dropbox also includes a built-in photo organizer that allows teams to easily share multimedia materials related to a project."
Brown adds that Dropbox has its own document collaboration service called Dropbox Paper, which allows teams to create documents, assign tasks, share and edit simultaneously, and sync files across devices. "Paper's Smart Sync feature enables users to work in a more organized way without requiring additional management tools."
Box also contains its own collaboration tool called Box Notes. Brown says this feature has a streamlined web experience that makes it easy for users to create, edit, and view their notes in a single browser window. It also lets users add team members to the note, allowing everyone to edit collaboratively in real-time using text, multimedia, tables, and checklists.
"In terms of collaboration, I prefer Box," Brown explains. "I feel it provides a more seamless collaboration experience compared to Dropbox."
Workflows & Task Management
"Clearly, neither of these tools is intended to be a complete project management solution," says Morland. However, they can supplement existing project activities by assisting your team in organizing and repeating work, particularly files directly relevant to the project—RFPs, budgets, charts, media assets, etc.
Brown adds that Dropbox relies more on third-party integrations to automate workflows and make task management simpler. "Applications like Zapier, Nintex, and Workato easily integrate with Dropbox to perform multiple, cross-functional tasks like hiring and onboarding employees."
In contrast, Box allows users to set up a simple workflow through Box Relay—an upgrade for its Business Plus plan. Brown says this feature allows users to streamline document approval and publication, as well as automate tasks like contract handling and employee onboarding.
"In terms of workflow and task management, I would go with Dropbox," Brown explains. "Its third-party integrations enhance the overall user experience in a much better way than Box does natively."
Security
Now let's get technical. Box cloud uses the TLS protocol and scrambles your data using AES-256 encryption, one of the most secure encryption methods for files. Additionally, the service employs two-factor authentication to ensure no one is able to view your files without permission.
Dropbox cloud storage also protects your files with AES-256 encryption, the TLS protocol, and two-factor authentication. Though Trinh calls out one distinction with regard to security: "What I personally like about the Dropbox password is that you aren't forced to add numbers or capital letters. This makes it easier for me to create a password and remember it."
Will Ellis, founder of Privacy Australia, notes that security really comes into play on the business side of each solution. For example, Dropbox Business allows you to place restrictions on file sharing, has advanced encryption and group management tools, and gives you the ability to remotely remove data should there be a security breach. In addition, Dropbox offers multiple protection layers to allow for secure data transfer and application-level controls, and also provides user tracking and management tools for administrators.
Similarly, Box Business offers advanced file-encryption tools. It also enables you to create custom rules for data retention and mobility management. Administrators can manage access policies, and enjoy full visibility and management of files and security.
Both storage services use strong security methods. However, Dropbox doesn't limit your password creation—this offers greater convenience to users, but also detracts from its security capabilities. "Consider how secure and in what ways your files need to be protected as you examine all the security features," Ellis advises.
Cloud Storage & Pricing
Trinh calls out a major difference in storage-pricing options between Box and Dropbox. For 100 GB of space, Box charges $5 per month—that storage amount is large enough to store the files of most small businesses. "The storage space-to-fee ratio is definitely worth it."
Comparatively, Dropbox's lowest pricing tier is $12.50 per month for 3 TB of space—that's 30 times the amount Box gives you in its lowest pricing tier. "This is great if you have a lot of large files to store, but the average business won't be able to fill that much space," Trinh explains.
At the lowest pricing tier, Box offers a better price for small businesses, while Dropbox is more focused on offering a larger storage profile upfront. (Tweet this!) So if your business handles large media files, Dropbox would likely be the better choice, as long you don't go over the 3-TB limit.
If your business warrants going over that limit, then you'll probably be better off with Box from an economical standpoint—both Box and Dropbox offer unlimited storage for their "business" and "advanced" pricing tiers, but Box offers it for $5 cheaper ($15 versus Dropbox's $20).
Overall Value
There are many similarities between Dropbox and Box, with both being fairly versatile and secure cloud storage solutions. However, Edmonson explains that the two solutions use distinct strategies for selling their product. Box primarily focuses on enterprise solutions, whereas Dropbox aims to reach as many consumers as possible. "So in a battle of Box Business vs. Dropbox Business, I'd count Box as the winner."
"For my purposes, Dropbox is overall more valuable to me," Trinh concludes. She says both services are great in their own ways, but you should choose the service that best caters to the unique needs of your organisation.
Edmonson recognises the value of both Box and Dropbox, but also chooses Dropbox for his team: "At Dronegenuity, we prefer to use Dropbox over Box. Both services provide the usability and security needed as a cloud storage and sharing option. However, we believe the specific price plans and integration options of Dropbox fit our company's specific needs better."
In a matchup of Box vs. Dropbox, Glasscubes knocks them both out of the ring.
Glasscubes is more than just a cloud storage solution—though it certainly provides a robust set of file storage and sharing capabilities. But it goes beyond simple file storage to encompass key collaboration areas you'll undoubtedly need with teamwork: communication, task management, document approval workflows, and more.
Reach optimal productivity levels with threaded discussions and easily searchable files. Ensure your team is on track for success with task management features that help everyone be in the know about who's doing what and when. Share files with other teammates, clients, vendors—whoever and whenever you want.
With Glasscubes, you can:
Create customised workspaces for each project team in your portfolio. Team members can share resources and communicate with one another in their specific workspace, and you can access all workspaces for easy oversight.
Enjoy a secure collaboration environment, complete with multi-location data distribution across the UK, data backup and archiving, and encryption of data in transit and at rest.
Pick a plan that works best for you, whether you're a small team working on a few projects or a larger organisation with multiple departments.
Supercharge your file storage and sharing—plus do tons more—with Glasscubes. Request a guided demo of Glasscubes today.