Back to blog
Breaking Down The Types of Document Management Systems
on 11 September 2023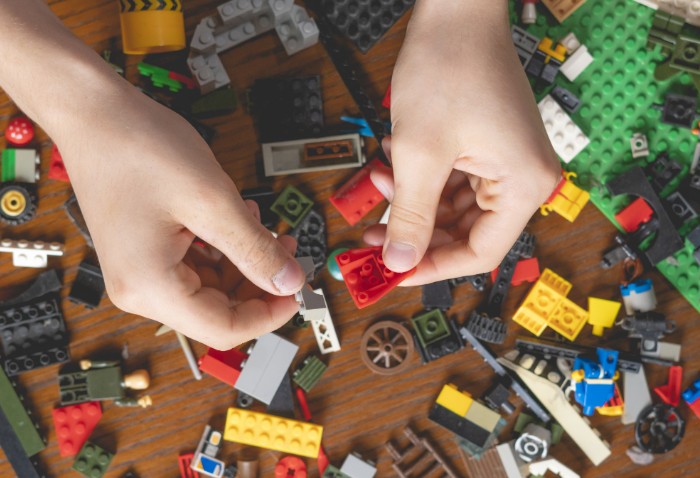 Digital document management tools have (thankfully) replaced most paper-based approaches to keeping up with important files and records.
This evolution is important as one study notes that 49% of employees report having trouble locating documents, which negatively impacts productivity.
"Document management solutions are beneficial in simplifying the creation, revision, and storage of organisational files," says Ayushi Sharma, business consultant at iFour Technolab. These solutions reduce costs, enhance productivity, and provide a reliable foundation for organising important materials and recorded knowledge.
Your organisation could benefit from such solutions. If you're looking for a list of document management systems that might fit the bill, there are plenty of those online. But before you go off on a wild goose chase, read below to learn about the types of tools that are available in the market and inform your selection process.
5 Types Of Document Management Systems
1. Content Management
Often referred to as web content management, this type of document management system focuses on creating, modifying, organising, and delivering content to users. Content management systems typically feature indexing, search, and publishing functionality.
Use Case
Consider an organisation that publishes content, and wants to organise its writing operations. It can implement a content management system so writers and editors can see what articles are due and where they stand in the publishing process. At The Blueprint, software analyst Dan Taylor says they use such a solution to help keep their team in the loop about content that needs to be published.
Purchasing Criteria
Taylor says ease of use is vital to a good content management platform. The goal of content management is to make sure your team is working seamlessly together with content. "You'll want to try out a few platforms to see which seems easiest to your team. If the software also offers powerful analytics and reporting tools so you can analyse your content's impact, that's a plus."
James Parsons, CEO of Content Powered, adds that a free trial is important for considering whether the content management system would be a good fit. "Once you integrate a system into your workflow—assuming it works and makes your team's life easier—you're more than willing to pay for it. This rings true for any type of document management system."
2. Workflow Management
Automation is the name of the game with workflow-focused document management tools. These systems automate repetitive, content-based tasks for workers, freeing them up to focus on more high-level activities.
Use Case
Taylor notes workflow management platforms help monitor and organise tasks related to documents, which makes content-heavy processes perfect for such a solution. "For example, a manufacturing company might implement a workflow system to help guide a product from design to production to shipping."
Purchasing Criteria
"You'll want a platform with good task assignment tools," says Taylor. The core functionality of a good workflow management system requires that you be able to assign tasks to various users, and allow those tasks to be reassigned to different users with modified deadlines, if necessary. This helps your team to constantly adjust to make sure the task gets done.
3. Record Management
Record management is about controlling the creation, maintenance, and destruction of records, and is typically associated with governance, risk, and compliance. Notably, highly regulated industries like healthcare make use of these types of systems.
Use Case
"Record management is important for any industry that must comply with governing bodies or industry organisations," explains Taylor. For example, a construction company may use a record management system to keep important permits on hand should an inspector come by the site for an audit.
Purchasing Criteria
Taylor says that, much like content management systems, you need a workflow solution that's easy to use and makes tasks such as scanning and duplicating records simple. Employees should also be able to quickly find records by having a search function available to them. "Not being able to easily find records means employees are losing valuable work time that could be spent on other tasks."
4. Document Imaging
Paper still plays a role in some organisations, which is where document imaging systems come in—these solutions scan, collect, organise, and manage digital images converted from paper documents. (Tweet this!)
Use Case
Taylor recalls the construction company example, where permits are often issued in paper form. Using a document imaging system, an employee could scan all permits for later use. "Then, instead of digging through a filing cabinet at a later juncture, the employee would be able to immediately pull up an image of the permit by typing in a keyword."
Purchasing Criteria
"A document imaging platform should do more than simply snap a scan of a document," Taylor explains. It should do a good job of organising that newly scanned document in a way that is logical and will not cause headaches for users. Ideally, the platform should be able to scan the documents into a readable format—likely using optical character recognition (OCR)—so you can search the documents via keywords, or copy and paste information from the documents.
5. Enterprise Content Management
Enterprise content management (ECM) systems take content management a step further by focusing on data as well as content. These systems put content in context by incorporating components of the other types of document management systems—workflows, processes, business rules, etc.
Use Case
In the publishing scenario, ECM systems bring all the data together so that writers are better able to produce the right kind of content; they also give the company more control over that content and the processes that produce it. Taylor explains: "For example, a company that produces content to increase traffic to its software directory may use ECM to produce data that can help the company understand which content is resonating the most with people, and subsequently streamline content processes to produce more of that content."
Purchasing Criteria
Taylor says a good ECM system needs strong security and offline document access so you can keep all your content in a centralised but easy-to-access storage repository. "Users should be able to download content from this repository to work offline. The ECM should also be able to digitise paper documents and keep track of your company's records."
Parsons adds that customisation is essential for an ECM. Some apps and software have a standard way of accomplishing tasks with no way of customising your layout or workflow. "Being able to customise your chosen solution helps personalise it and adds value."
Which document management system is right for your company?
With multiple types of document management systems available, it can be challenging to choose between them. To help make your decision, review the following if-then scenarios, which describe different business situations that may be similar to your own.
If you have processes that require multiple approvals, then …
… a document management system that focuses on workflow management is likely right for you. These types of systems enable you to build workflows that automatically move information along in an approval chain so designated parties can review and sign off.
For example, say you have an advertising agency that works closely with clients. For every new ad, you need the approval of the head of design, director of marketing, and point person from the client team.
Using a solution like Glasscubes, which offers an information workflow management feature, you can build a workflow that automatically sends the ad from the designer to the head of design and so on after each one has signed off. At each juncture, the system will automatically remind the party to approve the ad if it sits too long on their digital desk.
If you still deal with paper files, then …
… a document imaging system is a logical choice. Business today is regularly conducted through digital means. Not to mention that having files in electronic form saves a tremendous amount of time and increases productivity.
For example, your business may be digital, but you have clients in the financial or government sectors that maintain paper-based operations. While they may use email for everyday correspondence, they still use paper for more formal record-keeping. To avoid burdening your own workforce with paper, you can employ a document imaging system to convert and organise the files you receive and keep your operations digital.
If you create and publish content, then …
… a document management system with content management capabilities makes sense. This type of system can help you organise and publish your content over the long term.
For example, say your organisation has an internal blog or wiki for sharing tribal knowledge, lessons learned, and company announcements. A content management system can make the creation and administration of this content more seamless so you can more easily achieve your goals of employee engagement and knowledge building across the organisation.
Get document, workflow, and record management in one solution: Glasscubes
Glasscubes is more than just a document management system. It's an enterprise hub for communication, task management, file sharing, and more. Threaded conversations are featured everywhere—from uploaded files to social feeds. You can keep everyone on track to success with robust task management features that help you know who's doing what and when. Plus, share files with key stakeholders—from teammates to clients to vendors.
With 4.7-star rated Glasscubes, you can:
Store and share files in a secure location, complete with automatic version control. You can even create approval workflows and view clear audit trails of user actions.
Assign and manage tasks for different members of the team, and track them to completion.
Create customised workspaces for each project team in your portfolio. Team members can share resources and communicate with one another in their specific workspace, and you can access them all for easy oversight.
No need to search for a solution that fits the bill. Manage your documents, tasks, and people with no headache. Start your free trial of Glasscubes today.