Back to blog
The 21 Best Productivity Tools for Work (Recommended by Current Users)
on 25 July 2019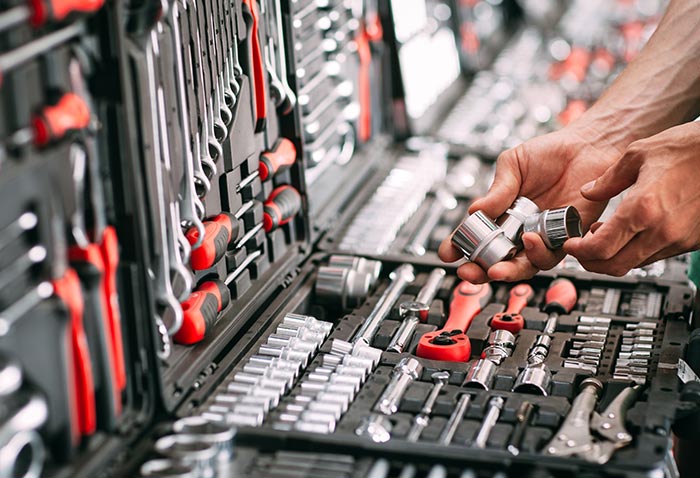 In today's business world, finding ways to help employees stay productive is essential to profitability. Thankfully, there's a wealth of technology tools available that promote focus, communication, and collaboration—all of which are drivers of productivity in the workplace.
We've curated 21 of the best productivity tools below to help you and your team collaborate more effectively and make the most of every workday.
Productivity Tools For Project Management
A popular project management tool for keeping track of tasks that need to be completed. You can assign tasks, set due dates, and comment to other team members.
"I love how simple and easy it is to use," says Dani Owens of Pigzilla.
"We use it as our PM and internal communications tool. We've essentially banned use of emails unless absolutely necessary," explains David Alexander of Mazepress.
A project management tool that lets you create different boards, lists, and cards to keep track of work for your team and clients. You can create a different board for each client to keep things organised.
"It keeps our team members accountable, and ensures everyone knows who is working on what and the status of deliverables," says Allison Plattsmier of the Jordan Thomas Foundation.
"[Trello] makes it simple to organise and prioritise projects. You can assign specific people to tasks so there's no confusion as to who's responsible," explains Ernests Embutnieks.
A software development tool mostly used by agile teams. It helps plan and manage projects, including bug and issue tracking.
"With Jira, we can easily customise our workflow, collaborate among our team, and ultimately deliver a great product," says Aleksandra Simovic of Cloud Horizon.
A time-tracking tool that integrates with other well-known tools like Asana. Use it to track time for billing purposes, keep tabs on your team, or just self-manage. You can view time for your entire team or by individual.
"Quantifying how much time goes into each project or client is essential if you want to remain efficient and profitable. Toggl helps us stay on top of this," explains Alexander.
"We like Toggl's reminders; they help us track our time more efficiently," shares Simovic.
Like the other project management tools, ClickUp has a set of features that help teams keep track of tasks and assign work. It also includes a built-in calendar and Gantt chart.
"As a web design agency, we often get small requests from clients that need addressing fairly quickly. ClickUp is the perfect tool for us to be able to set up tasks, share information, and see the status of a project as it progresses," notes Sam Orchard of Edge of the Web.
Productivity Tools For Communication
A widely used team communication tool that includes features like group chat, one-on-one messaging, light file sharing, and numerous integrations.
"It has an attractive design and modern functionality, which my team loves," says Owens.
"Slack is much more efficient than emailing. You can collect feedback much easier and quicker," notes Plattsmier.
A tool that's long been a staple for personal and business communication. You can chat, call, and video call people all around the world.
"Our team uses Skype daily to facilitate communication. Our team consists mostly of business consultants who travel around the UK and to other countries regularly. Skype helps us keep in touch," shares Kayleigh Ogley of Gradient Consulting.
As the name implies, Boomerang is a tool made specifically for Gmail, for the purpose of managing emails. For example, you can schedule emails to be sent at a specified time, get reminders if you don't receive a response to an email, and more.
"We use this tool to draft pending replies on weekends while scheduling them to be delivered during our regular work hours," says William Taylor of MintResume.
An email-finding tool. Using it is easy—you simply enter the domain of the company's website and the tool will attempt to identify all available email addresses. Hunter notes that it has over 200+ million emails indexed.
"We use Hunter when we want to approach a potential client or pitch ideas to journalists, among other use cases," explains Taylor.
As far as workplace productivity tools go, Grammarly is one that's often used but rarely thought about. That's because it's a tool that doesn't require much attention. It automatically checks your spelling and grammar on everything—emails, messages, documents, and even social media posts.
"Typos and mistakes are inevitable. But with Grammarly, we have been able to greatly reduce these and save a lot of time in editing," shares Alexander.
Productivity Tools for File Sharing & Storage
A widely used tool for file sharing and file storage. Teams can share all types of documents both internally and externally.
"Drive is a great storage tool. Keeping everything in Drive ensures we don't end up with different versions of the same file," notes Alexander.
Another well-known tool for file sharing and storage in the cloud. Like Drive, your team can share numerous file types simply by sending a link to recipients.
"Dropbox helps us store and share loads of documents. And since it's in the cloud, we don't have to worry about losing our work," shares Taylor.
Productivity Tools For "Calendar-ing"
A calendar management tool that helps you connect with others—without the need to send emails back and forth. Instead, you set your availability and send a link to meeting attendees. They set the time, and your calendar then updates in real time.
"I use Calendly to integrate with my Google & Outlook calendars. I like that it automatically emails both you and the person who booked a time," notes Plattsmier.
Calendar management can be a surprisingly difficult task. Google Calendar helps you keep track of meetings and events you've set up, even when you've forgotten about them. You can even include locations and attach files.
"We often share summaries and presentations on calendar entries before conference calls so everyone is on the same page before we start," notes Taylor.
One of the more advanced productivity tools for scheduling, Vacation Tracker helps teams request, approve, and manage work leave. It includes daily notifications that let teams know who's out of the office when.
"This tool ensures we can accurately roadmap future work and finish everything on time," explains Simovic.
Productivity Tools For Everything Else
A note-taking tool that enables you to not only create your own notes but share them with others. Use it to quickly jot down ideas or brainstorm, whether you're at work, at home, or out and about.
"It's like a notepad on steroids. Great ideas strike you when you least expect them to, and Evernote is there when they do," shares Embutnieks.
Like Evernote, Dynalist is a note-taking app that lets you quickly jot down thoughts, ideas, or reminders for later.
"It's a seemingly minimalist app, but it has all the features to level up your note-taking game," explains Balazs Hajde of Authority Hacker.
A tool for when you need to get digital signatures easily—whether it's signing an NDA or a new hire contract. You can add templates for frequently-used contracts and agreements.
"I love that it takes seconds to send a doc out for signature, and no one has to print and scan anything back. HelloSign eliminates a lot of friction in my business," says Alexis Haselberger.
A Google Chrome extension for quick copying and pasting. It saves up to 100 of the last items you copied.
"If you copy and paste a lot, this Chrome extension will save your life," says Owens.
A browser extension that lets you quickly save web pages for later reference. Tag pages you've saved to categorise and keep track of content.
"I use Pocket to build my own knowledge base of sorts," shares Owens.
One of the more interesting workplace productivity tools, Wave helps streamline accounting, invoicing, and payment processing. You can send one-off and recurring invoices and collect payment. You can also set payment reminders to go out automatically.
"Wave really helps me cut down on data entry," says Haselberger.
Glasscubes is the master of all productivity tools.
Looking for a single productivity tool that does it all? Glasscubes is your go-to collaboration platform and one of the best team productivity tools available. It combines project management features, communication capabilities, file sharing, and calendar scheduling into one centralised solution. Glasscubes cuts down the burden and time required to use multiple tools for different needs.
With Glasscubes, you can:
Store and share files in a secure location, complete with automatic version control. You can even create approval workflows and view clear audit trails of user actions.
Assign and manage tasks for different members of the team and track them to completion.
Communicate practically anywhere through threaded discussions on the general message board, on specific files, on assigned tasks, or through instant messenger.
Switching from tool to tool throughout the workday makes your team less productive—why not give Glasscubes a try? (They'll thank you!) Start your free trial today.