Back to blog
How To Send Large Files By Email: 3 Quick Solutions
on 2 October 2023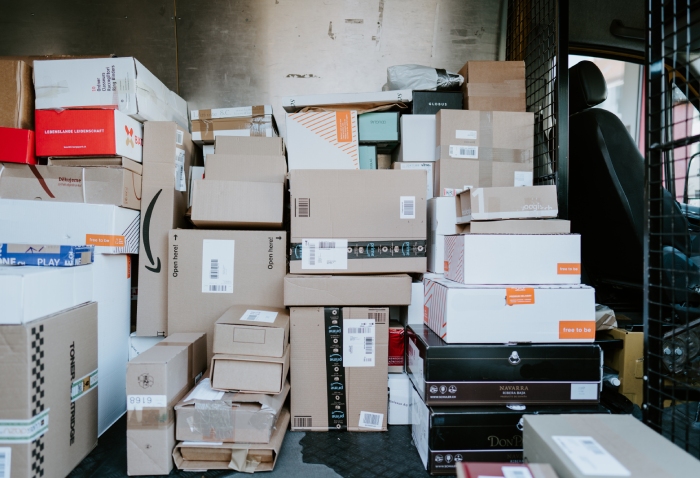 Despite a myriad of modern solutions on the market, email still remains a go-to communication tool for most organisations.
According to a report by EmailAnalytics, the average person receives about 80 emails and sends about 31 emails per day during the Monday-to-Friday workweek.
But there's always been a catch with email: a file-size limit. The limit varies—for example, it's 20 MB and 25 MB for Apple Mail and Gmail, respectively. However, you can bet when it's time to send something important to your boss or a client, the file is probably too big.
What can you do to work around this issue? Well, in this article we cover how to send large files by email (without having to attach them). You can skip ahead to some popular options available to you, or stick around and learn more about why emails limit file size.
Why do email apps limit file size?
A key reason for limiting file size in emails is security.
Simon Ryan, CTO at FirstWave, says large attachments can contain malware or be used in phishing scams, putting users and their data at significant risk. "Email providers lessen these risks by limiting file size, which lowers the likelihood that dangerous content will reach users' inboxes."
Another important reason for limiting email file size involves server and network constraints. Vikas Kaushik, CEO of TechAhead, says allowing extremely large files places a burden on these systems, which can result in delayed email delivery, significant congestion, and service delays. "By placing size limits on incoming messages, email providers can maintain the overall performance and dependability of their services."
Now that you're in the know, keep reading to learn how to send a large file by email. (And when you're done reading this article, make sure to brush up on email security best practices.)
Here's How To Send Large Files By Email Using 3 Methods
1. Use a file-sharing solution like Glasscubes.
Glasscubes is an all-in-one collaboration solution that includes not only file sharing, but also communication, project management, and information workflow features. It's also one of the few solutions on the market that has no limit on individual file size.
"[It's] easy to use. Been using it for several years now," says Matt Elleman in a Trustpilot review. "You can attach any sort of file (e.g., jpg, mp4, pdf, etc.) to any job/thread. People will get notified straight away on [the platform] and by email when commenting or uploading work."
For a step-by-step process on sharing files through Glasscubes, refer to this support article.
2. Send an email link to Google Drive.
With Google Drive, you can upload large files and share them with recipients by providing a secure download link. It limits individual file sizes to 5 TB, and individual users can only upload up to 750 GB each day.
"Google Drive not only bypasses email size limits, but also enhances security and control over file access," says Phil Strazzulla, founder of Select Software Reviews. "We've had a positive experience using this solution to address how to send large files by email."
For a step-by-step process on sharing files through Google Drive, refer to this support article.
3. Create a secure shared link using Dropbox.
Dropbox is a file-sharing service that provides multiple options for uploading and sharing files, including sending file links in emails. It limits individual file uploads to 2 TB when uploaded through its desktop or mobile app and 50 GB when uploaded directly through their website. File download sizes are limited based on account tier—400 GB for Professional accounts, for example.
"One of the benefits we enjoy about Dropbox is its automatic synchronisation," says SEO expert Luke Van Der Veer. "It's especially useful for companies with mobile employees that constantly move between devices when going from the office to the job site."
For a step-by-step process on sharing files through Dropbox, refer to this support article.
Send large files and address all your collaboration needs with Glasscubes.
Any organisation that uses email as part of their operations can stand to upgrade and avoid the typical file size limitations with Glasscubes, a secure, all-in-one collaboration solution.
Not only can you store and share files with no limitations on size or type, you can also create an unlimited number of unique workspaces where you control access and visibility, share files, and manage tasks. Bring together different departments, project teams, and contractors in one shared space and allow them to share everything from in-depth insights to quick status updates. Go further by inviting clients and vendors too.
Keep your teams on track to success with a collection of value-packed features:
Want to see how other companies are securely collaborating with their most important stakeholders by using Glasscubes? Check out these case studies. Or, get started working more securely now by requesting a free demo.