Back to blog
9 Inspiring Intranet Examples
on 22 June 2022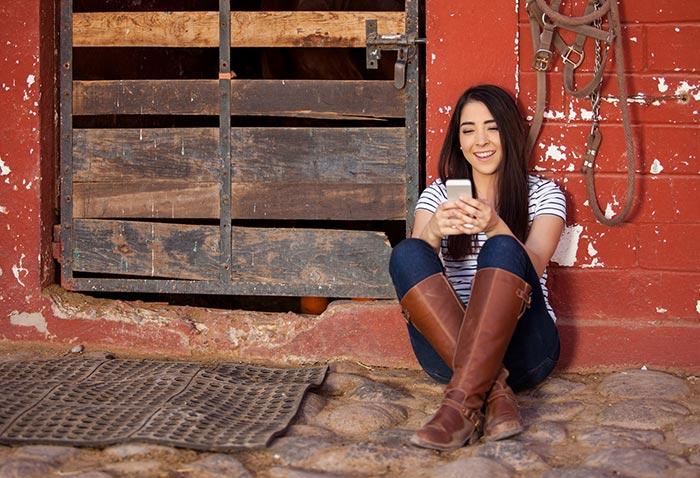 When you think about older intranets, images of ghost towns and tumbleweeds probably come to mind. That's because these corporate solutions were costly, one-way communication tools—in other words, expensive megaphones.
Fast forward to today and you find all kinds of modern-day intranet solutions that enable two-way communication, keep employees engaged, and don't break the bank. Some, like Glasscubes, even include project management and secure file sharing capabilities.
Companies are employing intranets for a multitude of business purposes:
Fostering collaboration among teams and across departments
Making company-wide announcements
Storing and sharing important documents
Keeping projects on track
Supporting company culture
Reducing reliance on multiple systems
To showcase the many uses of today's communication platforms, we dug into our diverse client base for some great intranet examples. Check out how these successful organisations use intranets to keep employees connected. (Tweet this!)
9 Company Intranet Examples
1. Specialist Services Organisation
This multifaceted company provides an array of services and sustainable solutions across multiple industries, including construction, rail, real estate, and more. Over 150 remote employees from six businesses across the UK use Glasscubes as an intranet solution.
How it uses an intranet: The company sends regular company updates to its employees through the intranet. Additionally, employees share all kinds of information with one another via a document library hosted on the intranet—user guides, technical documentation, engineering drawings, client proposals, health & safety information, and more.
Employees' favorite feature: They love Connect, a shared contact directory of all staff members across the company's multiple businesses. Since each business has its own employees, this feature enables everyone to quickly find and get in touch with peers in their sister companies.
2. Multidisciplinary Law Firm
Here's an employee intranet example that comes from a legal firm, which handles all forms of law. It employs over 200 people across four UK-based offices.
How it uses an intranet: Many legal documents are standardised and based on templates. The company mainly uses Glasscubes to house and share these templates with its various legal teams. As people make changes, the templates are automatically version controlled. The templates can also be locked by authorised users, such as a manager, to prevent unwanted revisions.
Employees' favorite feature: Lawyers are always looking for ways to save time. Luckily, this firm enjoys Glasscubes' integration with the firm's active directory technology. A single sign-on feature automatically logs them into the intranet, along with all the other applications they use.
3. Fast-Food Franchise
When it comes to food, this franchise has it covered with over 85 restaurants and hundreds of employees across the UK.
How it uses an intranet: Since this is such a complex operation with corporate-owned and franchised locations, this chain uses Glasscubes extensively. Corporate managers share tons of food and marketing information to keep all stores on brand and consistent in their advertising and messaging. They also take advantage of Glasscubes' ability to segment an intranet into smaller, focused work areas, creating and customising numerous workspaces for each individual restaurant. Employees have access to their location's workspace, while regional and senior managers have access to multiple and all workspaces, respectively.
Employees' favorite feature: They love workspace templates, which expedite the creation of new intranet areas when new stores join the franchise.
4. Equine Welfare Charity
Another great intranet example comes from a nonprofit organisation that helps rescue, rehabilitate, and rehome horses. More than 165 employees and volunteers work with this charity across five sites.
How it uses an intranet: With so many people involved in its efforts, this charity uses Glasscubes to improve communication and access to information, as well as provide structure around its processes. For example, employees can post about facility issues like broken fences and assign tasks to groundskeepers to repair them.
Employees' favorite feature: Social-like feeds, complete with likes, emojis, and follows, help bring employees together, as they are spread across the country.
5. Environmental And Ecological Consultancy
One of the best intranet examples comes from an environmental consultancy. It's a small operation (employing less than 15 people) with a big impact—it does everything from conducting small ecological surveys to generating complex management plans on national infrastructure projects.
How it uses an intranet: This organisation has a lot of client projects, and employees frequently share files and communicate about their work. Workspaces enable them to easily keep track of discussions and documents relating to each client.
Employees' favorite feature: They enjoy easy task management through the built-in project management interface. Employees can assign tasks to themselves or others and easily track progress so nothing gets lost.
6. The Orthopedic Clinic Association
Located in Arizona and founded in 1949, The Orthopedic Clinic Association (TOCA) provides personalised care, physical therapy, sports medicine, and a host of other healthcare services in the orthopedic field. Led by nationally recognised physicians, this organisation aims to put patients on the road to recovery as soon as possible.
How it uses an intranet: TOCA employs or regularly interfaces with over 240 orthopedic physicians. Glasscubes helps TOCA keep everyone up to date with the latest news and essential information. The organisation also makes extensive use of customised workspaces, creating spaces based on functional areas and cross-functional committees. For example, they have workspaces for marketing, human resources, finance, and so on. They also have workspaces for, say, the marketing committee—this group could include the marketing manager, finance manager, and other functional leaders.
Employees' favorite feature: The calendar feature is a favorite among physicians. With so many internal meetings and events, they appreciate having a way to easily schedule meetings in different rooms among various buildings.
7. Little Jungle
This chain of nursery schools in the UK focuses on providing quality care and education to young children to foster their wellbeing and development. Little Jungle takes an "enquiry-based learning" approach with children, enabling them to create and test their own theories with a variety of natural resources and open-ended materials.
How it uses an intranet: Since Little Jungle encompasses multiple schools, an intranet is an essential component of their operations. It helps the organisation connect and update numerous teachers across locations, including sharing news and accessing important files. Policies and procedures are of particular interest given how impactful policy updates can be to both teachers and students. Using Glasscubes helps disseminate that information to all relevant workforce members.
Employees' favorite feature: Everyone at Little Jungle loves forms. Glasscubes' form-creation feature allows the administrative team to quickly create and distribute key checklists that help ensure compliance across all schools.
8. McDevitt Trucks
Started in 1974 in New Hampshire, McDevitt Trucks sells a variety of heavy-duty vocational trucks. The company mainly serves the construction, refuse, and petroleum industries, but also caters to the highway and pickup and delivery segments. In addition to truck sales, McDevitt also provides a number of body shop and maintenance services.
How it uses an intranet: The McDevitt workforce includes over 100 members, which makes having an intranet essential. Whether it's sharing news or updating everyone on upcoming sales and service specials, McDevitt uses Glasscubes to ensure all staff members are on the same page. In addition to information dissemination, McDevitt also uses Glasscubes to store and share procedure and training documents.
Employees' favorite feature: Document management is the most popular Glasscubes feature at McDevitt. From indexed search to labeled categories, employees are always able to easily find the documents they need. Management especially likes the ability to see which employees have read certain documents for auditability purposes.
9. Didac
Didac is a national training provider, educating and upskilling workforce members across a variety of industries. It offers courses that cover health and safety, warehousing, business administration, and more. In addition, Didac also provides apprenticeships in the furniture and woodworking sectors.
How it uses an intranet: Didac switched to Glasscubes as its SharePoint alternative intranet solution. The team wanted a more user-friendly intranet, as SharePoint was too difficult to configure and manage. With Glasscubes, Didac is able to give its workforce a centralised platform to store and manage organisational information across its various functions—human resources, finance, IT, facilities, operations, and health and safety. Didac also makes use of Glasscubes' extranet features to share information externally with strategic partners.
Employees' favorite feature: Since the introduction of Glasscubes' online forms feature, Didac has been able to reduce its reliance on paper-based processes. This has made gathering feedback from external parties more efficient.
4 Examples Of Intranet Design
Intranets come in different shapes and sizes. Depending on the solution you choose, you may be able to design the layout in a way that suits your organisation's needs. Check out a few intranet examples below to see what we mean—they may inspire your intranet homepage design!
1. All Purpose
If you want to cover several bases, consider this intranet example built with Glasscubes. At the top is a welcome message. There's an activity widget that provides a quick breakdown of added files and file updates, added posts, and created and completed tasks. The threaded discussions encourage social engagement. Lastly, running announcements are off to the side for reference.
2. Newsworthy
If you make a lot of announcements and frequently share news to keep your workforce informed, consider this intranet example. It uses an image-heavy block design that groups news, stories, and other media for employees to peruse. Announcements are listed below the main section for reference, and visitors can easily use the top bar to explore other areas.
3. The Library
Maybe your company prefers to use an intranet as more of a reference resource than a socially engaging or news-sharing system. In that case, this library-like design that prominently features a search bar could work for you. Users can log in and immediately start looking for what they need to get their work done. If they aren't exactly sure of what they need—or just want to peruse what's available—they can use the icons below the search bar to explore popular knowledge categories.
4. Productivity Mode
Perhaps your company is goal- and productivity-oriented. If so, the design of this intranet example might be a good template to follow. Three key elements stand out here:
Data dashboard. If you're tracking a certain campaign or initiative, keeping that data visualised front and center ensures continuous attention to progress.
System status. Whether you have actual software solutions you need to have peak uptime on or campaigns you want to know are active, you can track their status here.
Social media feed. If you interact with customers on social media sites, embedding your company or support feed here could help employees stay abreast of customer sentiment or enable them to jump right in and address complaints.
Ready to build the perfect intranet of your own? Get started with Glasscubes.
Glasscubes is your all-in-one intranet solution. File share in style with automated versioning and controlled access. Manage your projects like a pro with task assignment and tracking. And best of all—create unique workspaces for department announcements, small team projects, and other purposes, and customise them all to your liking. Your team members can even create a workspace for themselves!
Whether you're in marketing, construction, accounting, or any other industry, your workforce could benefit from a Glasscubes intranet. To see how other companies are using Glasscubes, check out these case studies from businesses in different industries.