Back to blog
The 10 Best Intranet Platforms: Global Edition
on 5 May 2023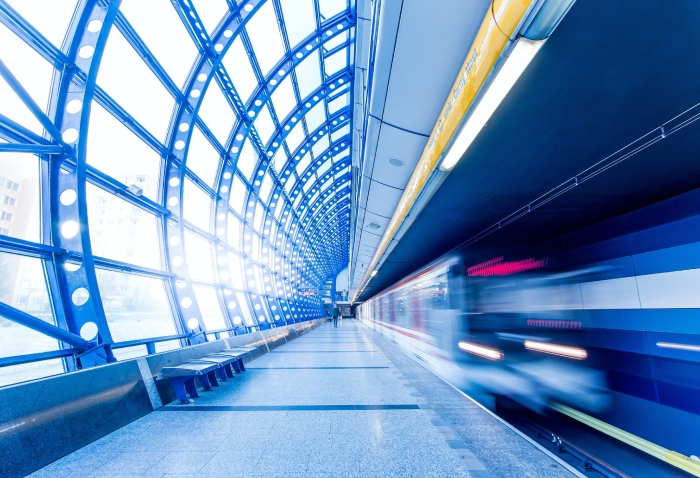 In today's business world, it would be nearly impossible for an organisation to achieve its goals without providing a way for employees to securely connect, communicate, and collaborate.
This is where intranets shine. They make it possible for employees to:
Easily access company information from a centralised, secure location
Collaborate within teams and among different departments
Communicate across different time zones and geographies
Minimize the number of tools they use to complete their job duties
Further, whereas intranets of the past only focused on connecting employees within an organisation, modern-day intranets also allow you to loop in external parties such as clients and suppliers. Instead of being forced to manage two different solutions, you can use one to bring together all your key stakeholders and keep their interests separated in unique workspaces. This combination of intranet and extranet capabilities makes an intranet a must-have addition to your technology stack.
If you're currently looking to build an intranet, keep reading to get a comprehensive rundown of some of the best intranet platforms on the market, several of which are based right here in the UK.
10 Best Intranet Platforms From Around The World
1. ClickUp
ClickUp is a productivity platform that combines a number of features focused on collaboration and efficiency, including project management, document creation, whiteboards, and real-time chat. The company is headquartered in San Diego, California, and has offices in Australia, Canada, Ireland, and several other countries.
ClickUp was submitted by:
  Faizan Ahmed Khan of UBUY
Reason for choosing this intranet software:
"I chose this intranet software because its dynamic document editor and whiteboards tools improve my idea management procedures with real-time collaborative detection, embedding features, rich text editing, quick sharing, and more."
Most-used features:
"Task automations, versatile ClickApps, and Custom Fields are the intranet software features my organization uses most to automate and improve processes."
2. Claromentis
UK intranet platform Claromentis is headquartered in Brighton, but also has offices in the U.S., Canada, and Australia. The platform provides an interactive space for employee collaboration with capabilities such as document management, asynchronous intranet messaging, policy management, and forums.
Claromentis was submitted by:
  Jonathan Merry of Bankless Times
Reason for choosing this intranet software:
"As an effective CEO, you must guarantee your staff can swiftly and safely obtain the relevant information. Claromentis, a UK-based intranet software with document management, project management, and social networking, is a good pick."
Most-used features:
"Our most-used Claromentis feature is its compliance management system, which guarantees that all staff know and follow our compliance regulations. Claromentis also safeguards financial and consumer data with sophisticated protection tools."
  Faisal Nasim of Exam Papers Plus
Reason for choosing this intranet software:
"I chose Claromentis for its user-friendly interface, robust features, and alignment with our educational needs. It enables efficient team communication and organized management of resources."
Most-used features:
"Our company primarily utilizes Claromentis's document management feature, allowing us to efficiently organize and share teaching resources and track student progress within a centralized platform."
3. Glasscubes
London-based Glasscubes is another UK intranet platform focused on making teams of all sizes more productive. It brings together a number of collaborative features such as secure file sharing, project and task management, and information workflow automation. Users can "spin up" workspaces in seconds to connect internal and external teams working on specific projects and accounts.
Glasscubes was submitted by:
  Leona Bass of Loan Advisor
Reason for choosing this intranet software:
"Since we've been using Glasscubes for a few months, we've found the service to be user-friendly, intuitive, and powerful. The support is also excellent. Its ability to handle communication, and share folders and files is brilliant."
Most-used features:
"We primarily utilize Glasscubes as a tool for communication and cooperation. I have to make sure that everything is efficiently coordinated amongst us because I am the marketing director and have teams reporting to me."
  Marc Hardgrove of The Hoth
Reason for choosing this intranet software:
"We have been using Glasscubes because it provides greater control over the learning experience and we can easily customize and configure it to meet the needs of our learners and also administrators, allowing the learners a better experience."
Most-used features:
"We use Glasscubes as project-management software, where learners can easily jot down important notes. It simplifies group collaboration and helps create secure online learning spaces, [allowing teams to] work from anywhere in the world."
  Darlene Gregory of Loan Advisor
Reason for choosing this intranet software:
"With Glasscubes, employees are able to stay informed and obtain the information they want with a straightforward user interface and robust search capability."
Most-used features:
"Communications calendars, precise audience targeting, sound analytics, and methods for posting to many platforms are all crucial engagement and internal communication tools that our company utilizes."
4. Happeo
Happeo is social intranet software, focused on simplifying top-down communication and encouraging bottom-up information through social commentary and sharing. Headquartered in Helsinki, Finland, the platform enables you to build intranet pages that support crowdsourcing knowledge, searching across the platform and connected third-party apps, and making company-wide or targeted announcements.
Happeo was submitted by:
  Peter Chatfield of Household Money Saving
Reason for choosing this intranet software:
"The fact that Happeo intranet software is open API-wise and compatible with every Google app was a major factor in my decision to use it. Happeo prioritized its users during development, making it accessible to everyone."
Most-used features:
"My organization makes heavy use of the software's Deep Google Workspace integration, which is the intranet's most popular feature overall."
5. Huddle
Headquartered in Nottinghamshire, Huddle is a UK intranet solution that promotes collaboration and file management. Features include one-click file sharing, automatic activity tracking, team and individual access control, and more. Huddle also has offices in Malaysia, Bulgaria, and the U.S., among several other countries.
Huddle was submitted by:
  James Angel of DYL
Reason for choosing this intranet software:
"Huddle is ideal for digital marketing CEOs. It offers document, task, and social collaboration. Digital marketing organizations utilize Huddle's task management system to create, assign, and monitor tasks."
Most-used features:
"Huddle has data security and powerful version control to guarantee everyone is working on the newest material—that's what I like the most. Huddle's user-friendly UI lets your team communicate and remain connected from anywhere."
6. Jostle
Jostle coins itself as an employee success platform that's meant to bring the entire organisation together in one place. Headquartered in Vancouver, Canada, it features news and activity feeds, a people directory, and chat, with optional add-ons such as task management and event coordination.
Jostle was submitted by:
  Jamie Irwin of TutorCruncher
Reason for choosing this intranet software:
"When deciding on intranet software, I found that Jostle's user-friendly graphics helped me make my decision. Team matrices detailing individual responsibilities are only one such example. Employees can be sorted in numerous ways."
Most-used features:
"Strong employee directory, direct resource management, and collaboration with OneDrive and GoogleDrive are the features of this intranet software that get the greatest use at my organization."
7. Microsoft SharePoint
Microsoft SharePoint allows organisations to manage their content, knowledge, and applications, as well as build highly customisable sites for a number of use cases. Microsoft is headquartered in Redmond, Washington, but has numerous locations around the world.
Microsoft Sharepoint was submitted by:
  Gerrid Smith of Joy Organics
Reason for choosing this intranet software:
"This intranet software is dependable, which is why I chose it. A shared home gateway lets you share resources with colleagues."
Most-used features:
"Our organization relies heavily on the intranet software's custom coding features and project summary tools with transparent deadlines."
  Ovidiu Cical of Cyscale
Reason for choosing this intranet software:
"It gives each divided team clear timelines and calendars to help them complete essential projects quickly and easily. It also makes it extremely simple to exchange resources among coworkers via a common home page for everyone's convenience."
Most-used features:
"Its digital rights management capabilities assist us in protecting important business information from unauthorized access, and a touch-friendly mobile interface provides our employees with a more modern working experience."
8. MyHub
MyHub is a cloud-based intranet software provider that's headquartered in New Zealand, with teams based in Europe, North America, and the Asia Pacific regions. Claiming to be "non-techy and fun to use," this platform includes features such as a staff directory, instant messaging, forums, file sharing, and newsletters. You can also opt for the MyHub team to design a customized intranet for your business.
MyHub was submitted by:
  Bram Jansen of VPNAlert
Reason for choosing this intranet software:
"As a VPN website CEO, you must ensure your workforce can work remotely. MyHub, a UK-based intranet software with social networking, project management, and document management, is a good choice for your organization."
Most-used features:
"Our most popular feature is project management, which makes it easy for team members to interact, assign tasks, and track progress. It also protects your VPN website's important data with top-notch security."
9. Oak Engage
Headquartered in Newcastle, UK, Oak Engage is intranet software that aims to make communication simple. Unsurprisingly, it has several features relevant to this goal, including auto translation, conversation management, content management, and hubs and communities.
Oak Engage was submitted by:
  Jamie Miller of Treadmill Reviews
Reason for choose this intranet software:
"UK-based intranet software like Oak Engage helps fitness instructors run lessons, connect with clients, and share information. Oak Engage has a social networking component for client and team collaboration and strong data security."
Most-used features:
"Class scheduling, trainer assignment, and attendance tracking are its most popular features."
10. Unily
Billing itself as an employee experience platform, Unily focuses on connecting, informing, and engaging workforces. It features broadcast emails, content management, rewards and recognition, and other workforce-centered capabilities. Unily has offices in the UK, U.S., Canada, Germany, and Australia.
Unily was submitted by:
Bruce Mohr of Fair Credit
Reason for choosing this intranet software:
"I believe data security and privacy are essential to the success of your company as a financial adviser CEO. UK intranet software like Unily offers document management, social collaboration, workflow management, and superior security."
Most-used features:
"Unily's workflow management system, which lets financial advisers tailor workflows for client onboarding, account management, and compliance reviews, is the most popular feature in our company."
Get the only UK intranet platform you need to maximize productivity: Glasscubes
Glasscubes is a UK-based, all-in-one cloud collaboration solution that helps you bring together all your key stakeholders in one place—employees, clients, and suppliers. Our solution was built with connectivity and ease of use in mind (most users get the hang of it on the first day!) so your employees and clients can kick off projects ASAP.
Glasscubes is also security-minded: All data is protected by SSL encryption in transit and at rest. Plus, data is distributed across multiple physical locations within the UK to ensure high availability.
Keep your teams on track to success with a collection of value-packed features:
"Glasscubes simplifies work processes and keeps everyone in the loop with tasks. Tagging colleagues is easy…Email notifications keep everything up to date. It's incredibly easy to use, and you can have workflows for different colleagues and/or departments."

—Selco Builders Warehouse, a UK-based Glasscubes user on Trustpilot
Want to see how other companies are using Glasscubes for cloud collaboration? Check out these case studies. Or, get started working more productively now by requesting a free demo of Glasscubes.