Back to blog
7 Signs Your Company Needs Cloud-Based Intranet
on 25 July 2023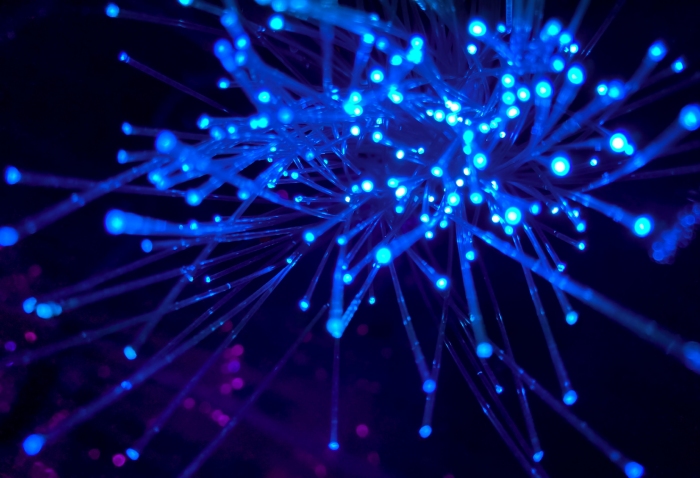 Cloud computing tools have become a mainstay in organisations of all sizes. That's no surprise when you consider that 80% of companies report experiencing operational improvements within months of adoption.
This type of technology comes in many forms, but this article focuses on cloud-based intranet solutions, which help bridge communication and collaboration gaps across the organisation.
Cloud-based intranet software is used by business teams to:
Communicate internally
Store and share files
Manage projects and tasks
Handle approval and information workflows
Store valuable company knowledge for easy retrieval
Think your team handles these things well already without the help of software? That may be the case—or it might not be. Keep reading to learn about warning signs that might indicate a need for an intranet tool, and which type of cloud intranet software might be best suited for your organisation.
7 Signs You Need Cloud-Based Intranet Software
1. Your team doesn't always complete work on time or collaborate effectively.
These signs could mean you're experiencing a communication breakdown. Khaled Bentoumi, cofounder of anyIP, says communication is highly correlated with business success. "Poor communication typically results in organisational mismanagement and a decline in workforce productivity."
Jessica Carrell, cofounder of AnySoftwareTools, also underscores the importance of communication, adding that poor communication on projects creates delays, misunderstandings, and redundant efforts, leading to missed deadlines and decreased efficiency. "Ultimately, these issues can hamper revenue generation, impede decision-making processes, and hinder the overall growth and success of the company."
Cloud-based intranet solutions centralise communication across not only departments but the entire organisation. "The solutions also enable users to collaborate while working on the same tasks and even individual documents, which helps remedy communication gaps and increase productivity," Bentoumi explains.
2. Your team often loses track of information and deadlines.
Alex Alexakis, founder of PixelChefs, says if a company doesn't have a centralised platform to store and share information in a way that's visible to all relevant parties, it can be hard to track progress, measure results, or identify problems. This can result in wasted resources, low morale, poor customer satisfaction, and decreased revenue.
For example, Alexakis says his team used to rely on email and spreadsheets to manage their digital marketing campaigns for their clients. However, as the team grew and they took on more projects, they realized that this approach wasn't sustainable.
"We often faced issues such as losing important files or messages in the clutter of our inboxes, having difficulty aligning our goals and strategies across different teams and departments, and receiving negative feedback from our clients due to delays and errors," says Alexakis.
"That's why we decided to switch to a cloud-based intranet solution that helped us streamline our workflows, improve our communication, and enhance our service delivery," Alexakis explains. Since then, his team has seen a significant improvement in efficiency, quality, and customer satisfaction. "We've also been able to expand our business and reach new markets much easier."
3. Going remote has presented issues with system access.
"With the rise of remote work and employees operating from various locations around the country—and sometimes around the globe—it can be difficult to access mission-critical systems that weren't designed for a geographically dispersed workforce," says Daniel Smith, founder and CEO of EmbedWiz. "This hampers employee productivity, decision-making, and process consistency."
By implementing a cloud-based intranet, Smith says organisations can provide their employees with secure remote access to systems and other company resources. "This empowers them to collaborate, retrieve files, and stay updated on projects from any location, at any time, and using any device, thereby overcoming the challenges associated with limited accessibility and remote work."
Cloud-Based Intranet Solves Collaboration Issues At SunVara
"One of the major things I learned about my business during the pandemic was how limiting our on-premises intranet was in terms of efficiency and flexibility," says Miguel Camperos, VP of operations at SunVara.
Camperos notes that it's more difficult to scale an on-premise intranet system, which stunted growth. Further, although the security features were a "huge bonus," the system wasn't suitable when faced with the reality of a remote workforce.
"However, once we migrated to a cloud-based intranet system, collaborating remotely became seamless and productive for all our employees," Camperos explains. "Seeing how easy and cost-effective it was to set up a cloud-based intranet system also made me wish I had gone with that option in the first place."
4. It takes too long to find information.
Dmitri Ivashchenko, software engineer at MY.GAMES, says one key issue organisations often face is inefficient file management. Traditional on-premise systems can make it challenging to locate and access files, causing delays and frustration for employees.
"Files may be scattered across various drives, folders, or email chains, making collaboration and version control difficult," says Ivashchenko. "Cloud-based intranets provide a centralised repository for all files, which helps streamline file management, reduce file duplicates, and ensure faster information discovery."
5. Your current intranet solution needs upgrading to accommodate growth.
Whether you have a longstanding, on-premise intranet solution in place or you've cobbled together varied communication software and spreadsheets to mimic one, you're likely facing scalability issues.
Adam Garcia, CEO of The Stock Dork, says scalability is a major concern for businesses that are growing rapidly or expanding. "Traditional intranet systems that are installed on-premises can struggle to keep up with increasing performance demands and may require costly hardware upgrades and maintenance."
With a cloud-based intranet, a company can take advantage of the flexible nature of cloud computing and easily adjust its infrastructure to meet its current needs. This allows for accommodating growing user bases, additional functionalities, and increased data storage, "ensuring that the company's communication and collaboration platform can support its evolving requirements without the constraints of physical infrastructure limitations."
6. Your business is running out of storage space.
Jan Chapman, 20-year IT veteran and managing director MSP Blueshift, says it becomes more and more difficult to avoid filling up digital storage space as the firm expands and more room is required for documents, users, procedures, and other important data as the storage capacity of an on-premise intranet is limited by the capabilities of its hardware.
"Because it's not situated locally, a cloud-based system expands with businesses and offers consumers unlimited storage and accessibility," Chapman explains. "So, as the business expands, so too can storage—typically with just a few clicks and perhaps a slight cost increase."
7. There is no knowledge-sharing across departments.
"One of the key issues that may prompt a company to adopt a cloud-based intranet is fragmented knowledge and expertise," Robert Thorpe, cofounder and CFO of HiStylePicks. "This can occur when the organization struggles with capturing and sharing internal knowledge, resulting in knowledge silos and an inability to leverage team expertise for greater organisational success."
Thorpe says the issue of fragmented knowledge and expertise arises when different teams or departments within an organisation work in silos and do not share information or collaborate effectively. This can lead to duplicating efforts, misinterpreting data, and overlooking important details.
"In such cases, a cloud-based intranet can prove highly beneficial. By offering features such as discussion forums, knowledge bases, and member directories, it can facilitate knowledge sharing and collaboration among employees," Thorpe explains. "This, in turn, allows the workforce to tap into collective knowledge and experience, leading to enhanced innovation and problem-solving capabilities across the organisation."
Which type of cloud-based intranet software is best?
You have two types of cloud-based intranet software to choose from: custom-built or off-the-shelf.
Custom-built intranets have benefits and drawbacks:
Highly bespoke but costly to get started and to maintain
Flexible but taxing on your IT department to continually tailor and update
Ability to integrate with whatever systems you use if you have the right technical expertise but you're accountable for security issues
Meanwhile, off-the-shelf intranets also have their own pros and cons:
Simple to set up but less value for your spend if you don't use all the included features
Easy to use but you may need to adapt your processes to fit the system's functionality
Cheap in the short term but more costly if your business needs become more complex and you need multiple solutions to address them
While you always have the choice of either option, certain organisational factors may make one of the options more suitable. Keep reading to see insights about these factors from business leaders and tech professionals.
Custom-built Cloud Intranet Software
Simon Brisk, CEO of Click Intelligence, notes that, overall, organisations with unique and exacting requirements that cannot be met by off-the-shelf intranets are the ones most suited for custom-built versions.
"Custom-built software allows for tailored features, integrations, and workflows that align with the organisation's specific needs," Brisk explains. "It's ideal for teams that have complex processes, specific industry requirements, or a desire for full control over every facet of the intranet's functionality."
Ben Michael, VP of operations at Michael & Associates, says another factor to consider is whether your organisation uses niche or industry-specific applications. In the legal field, for example, firms must frequently access proprietary databases containing case files, evidence, and testimony. "Accessing these systems through an intranet can be tricky without technical customization."
Custom-built intranet software is best if you have unique intranet requirements or strict security needs, or use niche or industry-specific applications.
Customising Cloud Intranet Software At Rainwalk Pet Insurance
"Custom-built intranet is a great choice for companies with significantly diverse security and access needs," says Josh Snead, CEO of Rainwalk Pet Insurance. His company fits this bill, which is why his team built and customised two separate intranets.
One intranet contains sensitive, private customer information and financial data. The other intranet is for everything else, including day-to-day administration and marketing. "It's technically all on the same architecture, but this extra level of separation helps us make sure we keep our customers' data safe," Snead explains.
Off-The-Shelf Cloud Intranet Software
Michael Chen, growth director at Notta, says smaller teams or startups with limited resources and straightforward needs would find off-the-shelf cloud-based intranet software the more suitable option. "These solutions provide a cost-effective and efficient way to establish a basic intranet with essential features like document sharing, task management, and employee directories, without the need for extensive customization."
Thorpe notes that businesses with budget constraints or tight timelines may find an off-the-shelf intranet solution more practical. Off-the-shelf software is generally more cost-effective and quicker to implement compared to custom-built solutions.
"In addition, organisations with standardized processes that align with existing software functionality may find off-the-shelf solutions a good fit," says Thorpe. "These solutions typically offer a wide range of pre-built features and modules that can support common business needs."
Off-the-shelf cloud intranet software is best if you have limited resources, straightforward needs, budget constraints, or standardized processes.
Choosing Cloud Intranet Software Off The Shelf At Tripplo
"For a startup like mine, an off-the-shelf intranet is ideal. It fits our needs for an affordable, fast-to-implement solution that covers the basics," says Axel Hernborg, CEO of Tripplo.
Hernborg notes that while a customised intranet could optimize their processes down the line, the high upfront and ongoing costs would be hard for his smaller company to absorb. "An off-the-shelf option gives us what we need now at a reasonable price. With growth, a custom intranet may have allowed us to precisely match our maturing communications flows. For now, though, the quicker set-up, ease of use, and lower total cost outweighs that longer term benefit."
Get the best of both worlds: cloud-based intranet software you can tailor to suit your unique needs.
If you want the affordability and simplicity of an off-the-shelf intranet and the bespoke capabilities of a custom-built intranet, then choose Glasscubes—a secure, all-in-one collaboration solution for large and small businesses alike. Law firms, marketing agencies, accountancies, public agencies, and nonprofits all use Glasscubes as a cloud-based intranet and so much more.
You can create an unlimited number of unique workspaces where you control access and visibility, share files, and manage tasks. Bring together different departments, project teams, and contractors in one shared space. Go further by inviting clients and vendors too.
"Simplifies work processes A+"

"Glasscubes simplifies work processes and keeps everyone in the loop with tasks. Tagging colleagues is easy (as is untagging when you don't need to be involved anymore). Email notifications keep everything up to date. It's incredibly easy to use and you can have workflows for different colleagues and/or departments. […] Would definitely recommend."

—Glenda Abate via Trustpilot
Keep your teams on track to success with a collection of value-packed features:
Want to see how other companies are going beyond the limits of typical cloud-based intranets by using Glasscubes? Check out these case studies. Or, get started working more efficiently now by requesting a free demo.