Back to blog
7 Reasons You Should Be Using A Shared Online Workspace
on 20 April 2020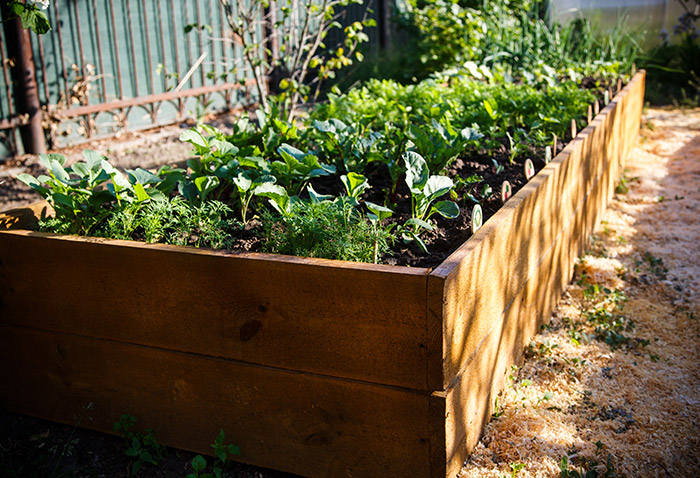 Collaboration has always been necessary for business success. But large, in-person meetings and the sharing of physical documents can be a hassle. These traditional collaboration methods are often time-consuming and inefficient—consider how much effort it takes to get 10 people together in the same room at the same time.
While in-person interactions still play an important part in business, meetings can be conveniently held through video or audio conferencing, regardless of where participants are located. Documents can also be shared as digital files. You can accomplish these and other collaboration methods through a shared online workspace. There are many compelling reasons for using such collaboration tools—below we explore seven specific ones that will inspire you to invest in a collaborative online workspace for your organisation.
7 Benefits Of Using A Shared Online Workspace
1. It makes work processes more efficient.
One of the biggest advantages of online collaboration is greater work efficiency. Anh Trinh, managing editor of GeekWithLaptop, says a shared online workspace accomplishes this in several ways. Your team can easily access files from a central location, and projects can be organised without having to meet your fellow coworkers in person.
These platforms also remove geographic barriers so teammates can contribute from anywhere. "This is especially useful for me since I can check up on my employees even when I'm in a conference halfway around the world," Trinh explains.
2. It cuts out paper.
In a shared online workspace, everything is done digitally. Memos are a thing of the past, and notes can be added directly to project tasks on the virtual whiteboard. With a platform of instant communication and almost unlimited storage, who needs paper?
There are a number of advantages to going paper-free, such as the positive environmental impact. Less paper means fewer natural resources wasted. There's also the impact on the office: No need for endless filing cabinets and overstuffed drawers, and there's no need to rent so much space.
3. It makes communication easier.
Email is instant and cheap, but is it efficient? Those long conversation chains often exclude relevant, interested fellow team members while containing key information deeply embedded within their history.
How many times do you find yourself searching an email chain for a piece of information or document to pass on to someone else in your team? Workspaces provide open, inclusive, threaded channels of communication. (Tweet this!) Over the course of a single project, they can save hours (even days) of time as a result of a smart and logical way for teams to interact with one another.
4. It removes limitations in the hiring process.
By switching over from traditional methods of collaboration to a collaborative online workspace, groups are no longer restricted by time zones or geography. This allows for the seamless integration of staff with more relevant abilities. Companies can now source talent from anywhere in the world. Remote workers can help build out strong, cohesive teams with a wider array of skills.
5. It helps teams socialise.
Morgan Taylor, CMO of LetMeBank, notes that socialisation is an important part of the workplace, even if you have a virtual or remote team. The community aspect of an organisation fosters teamwork. If workers feel isolated, they'll become disengaged with their work and their performance will decline. "Socialisation is a mandatory element of workplace culture, even if it isn't a big focus."
Taylor recalls the image of workers gathering around the water cooler in the office—something that visually signified socialisation. "Water coolers may not be a thing anymore, but you still need a social element in your culture. In a collaborative virtual workspace, this could be a combination of text, audio, and video chats. You can maintain official work channels and less formal channels for people to communicate with one another."
6. It improves file sharing.
Projects can be drastically delayed as a result of missing or outdated information, even though that information may be in the hands of someone within arm's reach. This fact is why a central repository for document and file sharing is a game-changer for teams.
A shared online workspace ensures key information is not only instantly accessible, but also version-controlled. This means everyone can be certain they are working on the latest version of a document, or return to a previous version as necessary.
7. It helps keep projects on track.
The right collaborative online workspace helps your team better communicate project status. Elmer Taboada, marketing manager at DaVinci Tech, says managers and contributors alike can use such a platform to keep track of the team's work progress. "Project management features inform the whole team about the status of a project—whether a task is not started, in development, completed, and so on. Managers can use this information to quickly follow-up with team members when they're behind on scheduled tasks and help avoid delays."
Esther Meyer, marketing manager at GroomsShop, shares Taboada's view, noting that just one click in a collaborative virtual workspace often gives you the information you're looking for. "Unlike traditional work spaces where you need to talk to someone before getting an update on how a certain project is doing, a shared online workspace updates you instantly."
Reap all these benefits—and more—with the ultimate shared online workspace: Glasscubes.
Glasscubes is a collaborative online workspace with more than just bells and whistles—communication, task management, and file sharing features work together in harmony to help your team be productivity powerhouses.
Communicate efficiently through threaded discussions. Ensure everyone is on track for success with clearly assigned and trackable tasks. Plus, share files with key stakeholders—from teammates to clients to vendors. And the best part: Create as many unique workspaces as you need—one for each department in your organisation, one for each project you undertake, and so on.
With Glasscubes, you can:
Enjoy a secure collaboration environment, complete with multi-location data distribution across the UK, data backup and archiving, and encryption of data in transit and at rest.
Assign and manage tasks for different members of the team, and track them to completion.
Create customised workspaces for each project team in your portfolio. Team members can share resources and communicate with one another in their specific workspace, and you can access them all for easy oversight.
Satisfy all your collaboration needs in one shared online workspace. Start your free trial of Glasscubes today.