Back to blog
Promote Good Teamwork With These 5 Online Workspace Tips
on 8 September 2023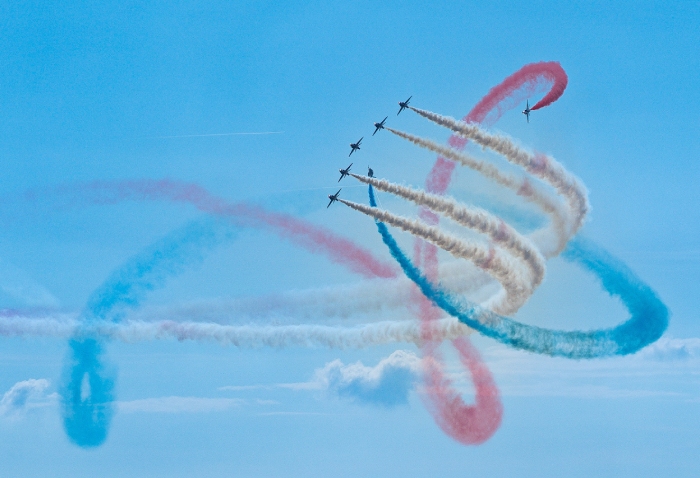 Online workspace tools give you a leg up when it comes to team collaboration, but they can only take you so far.
It's up to you to capture their full value, which means understanding how to use them optimally.
So if you're considering implementing one of these technology platforms, heed the following online workspace tips from experts to ensure your investment pays off.
How To Optimise Your Collaboration Experience: 5 Online Workspace Tips
1. Develop and maintain a clear folder structure.
The larger your organisation, the more data you generate—that means lots of files. It's important to keep these files organised so your workforce doesn't waste time searching for the information they need to complete their work.
"Having a clear folder hierarchy saved us during a large, complex project we had with a major client," says Lily Li, cofounder of Suproto. "People were able to easily locate the documents they needed, which ensured smooth information handoffs between our design and production teams."
2. Prioritize security.
A paramount concern for any online workspace is ensuring company data is protected. Olivia Lin, cofounder of Tabrick, says this includes regularly updating passwords, employing multi-factor authentication, and restricting access based on roles.
"For example, only our finance team has access to sensitive financial data, which reduces potential breaches, theft, and mishandling."
3. Make use of automation.
"Implement automation to streamline repetitive tasks, such as automated email responses, task assignments, or data entry," says Cody Jensen, founder and CEO of Searchbloom. "This not only increases productivity and saves time, but also reduces the chance of human error."
4. Set clear expectations around communication.
Jordon Scrinko, founder and marketing director at Precondo, says one of the most important online workspace best practices to follow is to establish clear rules and procedures for communication within your chosen solution.
"Be sure to indicate preferred channels for different kinds of information sharing, response times, and manners," Scrinko explains. "Encourage your team to write with clear, professional language to prevent misunderstandings with clients and other team members. Also, discuss updates, due dates, and expectations on a regular basis to keep everyone informed and on the same page."
5. Use fewer solutions to collaborate.
Bart Piotrowski, general manager at Computero, says using a single integrated platform that offers multiple collaboration features is more efficient than setting up and managing multiple platforms.
It's not always possible because of unique organisational requirements, but aim for it if you can. "A single platform helps you keep everything centralised instead of having messages, files, tasks, workflows, and other work elements spread across different solutions," Piotrowski explains.
Get one online workspace to rule them all: Glasscubes.
Why subscribe to multiple solutions to address your collaboration needs when a single platform will do? Keep your files organised, automate information flows, and manage tasks, all in a secure environment with Glasscubes—a secure, all-in-one collaboration solution for large and small businesses alike.
Law firms, marketing agencies, accountancies, public agencies, and nonprofits all use Glasscubes as a secure document upload portal, company intranet, project tracker, and more.
You can create an unlimited number of unique workspaces where you control access and visibility, share files, and manage tasks. Bring together different departments, project teams, and contractors in one shared space and allow them to share everything from in-depth insights to quick status updates. Go further by inviting clients and vendors too.
"Simple to use with powerful features"

"We have been using Glasscubes for the last 4 years during the delivery of one of our education programmes […]. It enabled us to share resources (documents, videos, etc.), make announcements (e.g., invitations to our events), and post regularly with the latest news / updates for our users."

—Nigel Bowen via Trustpilot
Keep your teams on track to success with a collection of value-packed features:
Want to see how other companies are securely collaborating in one digital locale by using Glasscubes? Check out these case studies. Or, get started working more securely now by requesting a free demo.