Back to blog
7 Free Online Workspace Tools For Remote Teams On A Budget
on 30 October 2023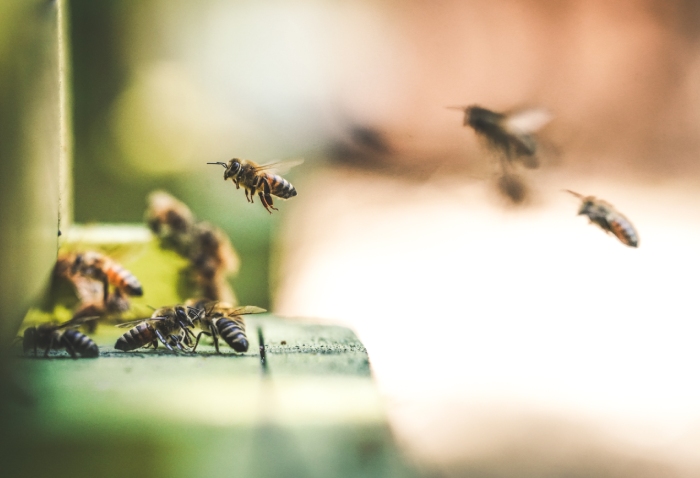 Leaders of every organisation want their workforce to operate at maximum productivity. But let's be honest—not every business has the budget to afford advanced tools that fully unlock their employees' productivity superpowers.
Luckily there are actually a multitude of free online workspaces on the market that come pretty close. These workspaces offer different combinations of features—such as file sharing, project management, and messaging—but all share the same purpose of helping remote teams collaborate.
But how do you know which solution to choose? Just because they're free doesn't mean you're willing to try numerous solutions and hope for the best.
We reached out to several business leaders to see what their experience has been like with the free online workspaces they use for remote team collaboration. Refer to their insights below to build a shortlist of potential solutions for your business.
7 Free Online Workspaces
1. Google Workspace
"Like many other businesses, we used Google Workspace in our beginning days before moving to a paid solution in recent years," says Stefan Campbell, owner of The Small Business Blog. He notes that a key reason for choosing a Google product was his team's familiarity with the Office-like apps the product offered.
However, Campbell soon discovered that customer service was not a priority for Google, and his team frequently had difficulty getting help resolving problems. The user experience was "great for the most part," but once they encountered a problem with any of the apps, they'd typically have to deal with it for an extended period of time.
"We'd have to plough through online resources and explore community forums to try and find solutions to our problem," Campbell explains. "If it wasn't a common problem, then it could take days or even weeks until it was resolved, negatively impacting productivity in the meantime. This seems to be the case across other free workspaces from what we've seen."
2. Notion
Ann Martin, director of operations at CreditDonkey, says her team has been using Notion, a freemium productivity and note-taking app, to create a shared wiki since 2020. "For that task, it's perfect. The platform is flexible and intuitive, and makes it easy to create linked documents and tags for quick searching."
The challenge with Notion came with "wrangling" all the information Martin's team had created across multiple areas such as finances, internal procedures, customer data, and affiliate businesses. "It took a long time to create an information structure that was effective within the platform."
3. Slack
The team at Badais International uses the free version of Slack, a platform for communication and file sharing. Since Slack is primarily a paid platform, its free version has a number of limitations.
CEO David Cohen says that, while his team relies heavily on the platform for online collaboration, the most significant challenge with the free version is the limitation on searchable messages. "This limitation can make it challenging to retrieve past conversations and information as our team's communication history grows."
4. Trello
"In the past, our remote team used the free version of Trello as a shared workspace online," says Chris McGuire, founder of Real Estate Exam Ninja. Trello is marketed as primarily a project management platform that features the use of boards, lists, and cards to help organise work.
McGuire admits Trello offered a "user-friendly experience" and that it integrated well with other tools. Still, one of the largest challenges was its limited functionality regarding advanced project management features.
"While it served us well for basic task tracking and organization, we found it lacking in dependency tracking, resource allocation, and advanced reporting," McGuire explains. "As our projects became more complex, we eventually needed to transition to a more robust project management tool."
5. Microsoft Teams
The team at Ninebird Properties has used multiple tools for collaboration, including Slack and Google Hangouts, but they currently use Microsoft Teams as their free virtual workspace. Microsoft Teams is a business communication platform primarily focused on video conferencing, meetings, and instant messaging.
Overall the platform has been useful for having real-time discussions and collaborating on projects together. However, owner Mark Buskuhl says it's also been "challenging getting everyone on the team to consistently use all the platform's features. In addition, there are some occasional technical difficulties that cause disruptions in our workflow."
6. ClickUp
"ClickUp has been instrumental for project management—it's where we create, assign, and track tasks," says David Rubie-Todd, cofounder of Sticker It. His team uses the platform together with Google Workspace to address their collaboration needs.
Rubie-Todd says ClickUp has a wide range of features, but the primary challenge with this is that the "learning curve for new users is steep. It took quite some time for our team to understand and make use of all the features needed for our business purposes."
7. Coda
Coda is a cloud-based document management tool that the remote team at EvolveDash uses in their operations. "The tool comes with rich features for sharing and editing documents while promoting collaboration, including an editor, drag-and-drop task manager, and revision history," says the company's CEO, Khunshan Ahmad.
But the platform is not without its challenges. Similar to Rubie-Todd, Ahmad says it took "ample time" to train his remote team on using Coda. "In addition, sometimes we experience slow loading speeds. Such disruptions negatively impact team productivity and the overall user experience."
Free vs. paid products: Are shared online workspaces worth paying for?
Clearly there are some solid tools available that won't cost your organisation a dime. However, as you can tell from the challenges the business leaders above shared, it may cost you in other ways: lost time, slower turnaround, team confusion, and so on.
So is it worth it to give up on a free shared workspace and open your wallet for a paid one? Review the advice below and decide for yourself.
Yes, invest!
"Remote teams should consider investing in an online workspace because it enhances collaboration, communication, and organisation. Paid online workspace solutions often offer more storage, advanced project management, security features, and support, which improves productivity and ensures their data is protected."

—Cameron Heinz, CEO of Mobility Nest

"It's important for a remote team to have the specific tools or platforms that meet their unique needs and enable them to function effectively. This might mean that your team needs a paid platform, and that investment will pay off in the long run."

—Jeremy Yamaguchi, CEO of Lawn Love
No, don't bother!
"If a remote team has very basic collaboration needs and can manage with free tools like email and chat apps, they might not need to invest in a dedicated online workspace. Additionally, if the team is working with a limited budget and cannot afford the cost, they may opt for free or low-cost alternatives."

—Heinz

"Remote teams may opt not to invest in an online workspace if their budget is extremely limited and they can manage with basic communication tools. However, the benefits of an online workspace often outweigh the costs, particularly for larger teams or those with complex collaboration needs."

—Cohen
Get A Robust Collaboration Solution That Fits Within Your Budget—Without The Drawbacks
Glasscubes isn't a free virtual workspace, but it's definitely an affordable one that comes with a 30-day free trial period. Even organisations with limited budgets—including nonprofits such as this one—can take advantage of this all-in-one collaboration solution for secure file sharing, project tracking, intranet-ing, and so much more.
You can create an unlimited number of unique workspaces where you control access and visibility, share files, and manage tasks. Bring together different departments, project teams, and contractors in one shared space and allow them to share everything from in-depth insights to quick status updates. Go further by inviting clients and vendors too.
"Intuitive tool"

"Glasscubes is a really useful tool—simple to navigate and an effective way to link content within our document library to our website. Customer service is good, and the platform is intuitive."

—Paul Allen via Trustpilot
Keep your teams on track to success with a collection of value-packed features:
Want to see how other companies are using Glasscubes to make their teams more productive? Check out these case studies. Or, get started working more efficiently now by requesting a free demo.