Back to blog
SharePoint Vs. OneDrive: What's The Difference?
on 23 March 2021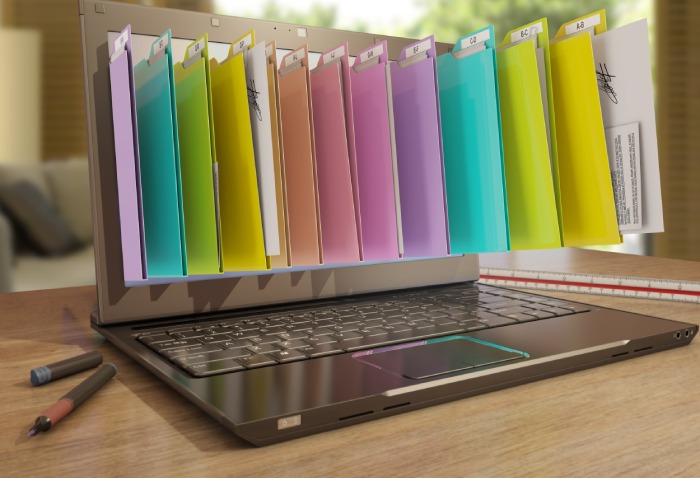 Need a safe space to store and share your files? What about collaborating with internal and external teams? These are common business needs your team is likely facing right now. And if your organisation already subscribes to the Microsoft ecosystem, your first instinct is to check for sister products that can address these needs.
Your search would turn up two popular Microsoft products: OneDrive vs. SharePoint. Both products take their own approach to providing users with document management capabilities; however, collaboration is the most significant OneDrive-SharePoint difference.
If you're interested in seeing exactly how collaboration (and other factors) play out with SharePoint vs. OneDrive, keep reading. We walk through each platform's features, pricing, and deployment aspects below.
SharePoint vs. OneDrive: Which solution comes out on top?
What's the difference between SharePoint and OneDrive? "The biggest point of confusion most people have regarding SharePoint vs. OneDrive is they consider the two solutions to be in the same league," says Harriet Chan, marketing director at CocoFinder. "They're not. SharePoint clearly offers features aimed at business teams that go beyond document management."
Chan notes OneDrive's sole purpose is to act as an online file storage system for individuals and business teams who want an organised way to keep up with important documents. Meanwhile, SharePoint provides more comprehensive functionality for team synergy. "OneDrive is simple file storage, whereas SharePoint is more of a content management system—with all the bells and whistles that go along with that designation."
Garth Dannevig of Sydney Technology Solutions adds that SharePoint enables you to build an intricate structure of internal sites and document libraries for use across projects and teams. "You can give your workforce a ton more power with SharePoint vs. OneDrive."
Features & Capabilities
1. Document Libraries
Guy Baroan, president of Baroan Technologies, says SharePoint is made for group collaboration with its ability to build document libraries that are easily accessible by entire teams. In addition, the solution provides more granular permission settings compared to OneDrive. "This distinction isn't surprising given how OneDrive is a solution more suited for individuals."
2. Content Management
One of the key distinctions of SharePoint vs. OneDrive is the ability to create entire sites. Through SharePoint, you can develop internal sites to, for example, keep employees updated on announcements. Similarly, you can create sites for specific projects or make your sites public facing—some organisations even build their company websites in SharePoint. Once you build a site, you can publish your documents or content directly to it for relevant members to access.
3. Security
"From a security standpoint, both OneDrive and SharePoint are viable options for safe cloud storage," says Kristen Bolig, founder of SecurityNerd. Data on both platforms are stored in Microsoft data centers, which come with expert-level encryption. "OneDrive and SharePoint both use encryption at rest, which ensures your data is protected even when you're off the clock."
However, according to Bolig, SharePoint has additional safety controls. For example, users can control various access settings to protect data stored on this platform. With OneDrive, users can only assign basic permissions for file access. In SharePoint, you can assign different security levels to team members to restrict access to sensitive documents.
Pricing
Eric Schueler, senior VP of information technology at HRCT, says most Microsoft 365 plans include both SharePoint and OneDrive, so pricing would not be consequential in these cases. However, he also lays out a few pricing scenarios to consider:
If you were to buy Microsoft 365 Apps for Business at $8.25 (£5.95) per month, it would include OneDrive but not SharePoint.
If you were to upgrade to Microsoft 365 Business Premium at $12.50 (£9.00) per month, you would then have SharePoint and few other notable solutions (such as Exchange and Teams).
If you could get by without desktop applications entirely and, instead, decide to use just a web browser to access Microsoft 365, you could opt for the $5 (£3.60) monthly plan for all the solutions: OneDrive, SharePoint, Exchange, Teams, and more.
"At $5 per month, I wouldn't even consider purchasing OneDrive or SharePoint as standalone solutions," says Schueler.
If you're considering a pricing option that will require you to choose one solution over the other, Dannevig explains that OneDrive is cheaper per GB of storage space. "But SharePoint storage is still ample, and it wouldn't be a great cost-value decision to give up the more advanced features of SharePoint—assuming you have need of them—for trivial cost savings."
Deployment & Administration
While OneDrive has always been a cloud-based product, SharePoint was originally designed as an on-premise solution. Microsoft has since modernised SharePoint to live in the cloud as well, but you still have the option of deploying it on premise. You may choose the localised approach due to security and control concerns.
If you're unsure whether should you go with an on-premise or cloud file sharing solution, these expert insights will help you decide.
"OneDrive is typically administered at the individual level, whereas SharePoint is administered centrally by the IT department," says Dannevig. For organisations considering migrating to or setting up a OneDrive-SharePoint environment, he recommends using SharePoint as the centralised document management solution for the entire team and OneDrive only as a personal equivalent.
Schueler provides a similar recommendation, advising that SharePoint is better suited for file server replacement, and it allows for the administrator to be in control of the permissions and sharing. OneDrive is owned and controlled by the user and allows for ad-hoc file sharing, but he wouldn't recommend it for any level of scale. "It's similar to the difference between having a mapped network drive your whole team can access and sharing your own documents from your personal workstation."
So should you choose OneDrive or SharePoint?
Well, Baroan says that depends on what you're trying to accomplish. If you just want a place to store personal documents and do minimal file sharing with your team, OneDrive may be a great, affordable fit. If you need a more robust, secure solution that can handle more diverse use cases—such as compliance-based storage with document workflows—then SharePoint would be the better option. "It's up to you to determine the solution that best fits your needs within your budget."
In the SharePoint vs. OneDrive debate, consider an alternative: Glasscubes.
Glasscubes is a robust document management and collaboration solution that ensures your entire organisation is able to stay connected internally and externally. Give your teams the ability to securely store and share documents with multiple teams.
Our solution also helps everyone stay in the loop on the latest updates, and share what's most important—all while keeping work moving efficiently. From task management to communication to file sharing, our platform helps you stay in touch and on top of tasks all in one place.
Use threaded discussions to keep conversations in context, whether they deal with client tasks or important project files. And speaking of files, share them to your heart's content—with team members, your clients, your suppliers, and so on.
With Glasscubes, you can:
Store and share files in a secure location, complete with automatic version control. You can even create approval workflows and view clear audit trails of user actions.
Assign and manage tasks for different members of the team, and track them to completion.
Create customised workspaces for each project team in your portfolio. Team members can share resources and communicate with one another in their specific workspace—and you can access them all for easy oversight.
Want to see how other companies are using Glasscubes in ways similar to OneDrive & SharePoint? Check out these case studies.