Back to blog
Document Management: Definition, Process, And More
on 27 July 2020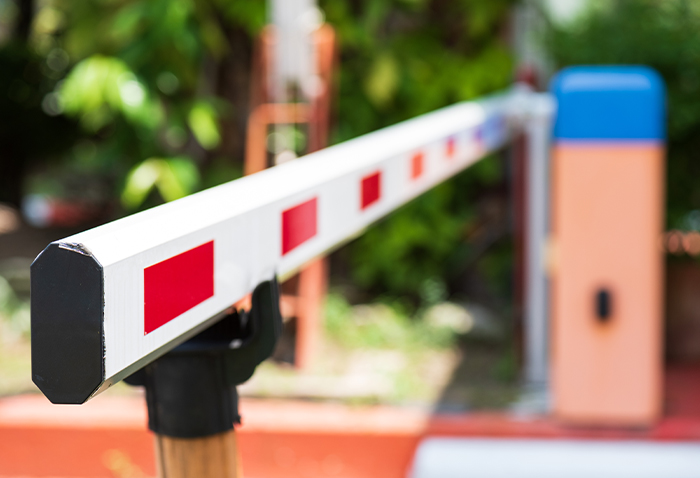 Regardless of the industry you work in, documents are a key part of your daily workflow. From Word files to spreadsheets, your team and your clients depend on codified information to keep things moving. Hence why effective document management is such an important practice.
What is document management?
Document management is the organised practice of storing, sorting, and tracking documents, typically as electronic files within a digital solution. The purpose of a document management system (DMS) is to make the document management process more efficient and less prone to human error.
Below we walk through more details about the process, how DMS software can help your organisation, and a few stories about document management successes and lessons learned.
Document Management Process: Model From These Examples
As a consultant who's worked with companies from a wide range of industries, David Altemir recommends following the guidelines set forth in ISO 9001, an international standard that describes requirements for a quality management system. The standard includes details regarding documented information, making it appropriate for any organisation. "Even if you're not seeking ISO certification, the standard offers a useful foundation for building an effective document management process."
At a minimum, following the guidelines means having standardised corporate documents that pass through a formal release process and are disseminated via a widely accessible document library. "You can make this document release process more efficient with a DMS system," says Altemir.
Benjamin Walker, founder and CEO of Transcription Outsourcing, has two document management workflows at his company: One for medical clientele, which is more stringent, and one for everyone else. For the former, his team uses dedicated spreadsheets to keep track of client data; these spreadsheets are interconnected so his team can run reports for any number of different needs.
"Everything is documented from beginning to end, including the purging of data on our secure platforms. Anytime we access or change data, it is logged and stored so that we can remain HIPAA and CJIS compliant," Walker explains.
Document designer Kassandra Marsh of Lakazdi says many of her clients are still struggling with the versioning part of the document management process. "There's a running joke in the design industry regarding file naming. You see all kinds of naming conventions—or lack thereof—that lead to names like DigitalLetterhead-V1FinalNew and DigitalLetterhead-V1FinalFinal. This makes it difficult to know which documents are the latest, especially when collaborating."
To prevent mix-ups, Marsh keeps file naming simple with her clients. Source files like Word and InDesign documents retain the same, final name (with no indication of versions)—for example, DigitalLetterhead—so she always knows where to find the latest version. Exported PDFs, however, do get the versioning treatment so clients know they're viewing something new. This is either an incremental number (e.g., DigitalLetterhead-V1) or the current date (e.g., DigitalLetterhead-YYMMDD, which represent the year, month, and date). "I prefer using the date, with the year coming first for better sorting. But I go with whichever option a client prefers."
Once the client has approved the final version of a document, Marsh exports the PDF and names it the same as the source file. "For reference, I also keep an Archive folder of older versions. You never know when you may need to revert back to a previous copy."
5 Ways A Document Management Control System Can Improve Organisational Effectiveness
1. It centralises information and saves time.
"DMS software keeps all of your documents under one roof," says Walker. By bringing all your files together, your team doesn't have to waste time tracking files down across multiple locations. A robust search function can save further time, as your team can simply type in a few keywords and quickly find the document they need.
2. It limits access to sensitive documents.
Many document management solutions enable you to limit access to files based on roles or on an individual user basis. For example, you may have certain documentation you only want managers or members of certain departments to see. "Not only does this protect sensitive documentation, but also minimises accidental changes," says Deeana Radley, business and technology writer at Technology Evaluation Centers.
3. It secures important data.
Jon Robinson, VP of operations at Litify, says a document management control system can help secure your documents from digital threats like ransomware and unauthorised parties. "If you don't have the proper security, threats could cost you (and your clients) financially. Using a cloud-based document system allows you to encrypt your work, and have full control over who accesses what and the level of control they have with that access."
4. It automates tasks.
Versioning documents can be an arduous task, but DMS software handles it automatically. As users upload files, the DMS keeps track of each upload. "This helps reduce labor and clerical mistakes when creating and accessing documents," says Robinson.
Another area that's automated is the document approval workflow. More robust DMS software enables you to lock documents that are pending approval to ensure no changes are made. Once approved, the document can be passed along to the next party as desired. For example, you may have a file that requires your review before being seen by a client. You can lock it while reviewing, approve it, then unlock it for the client to make their changes.
5. It maintains an audit trail.
Whether for security or compliance concerns, an audit trail is a great asset. DMS software continually tracks who accessed what and when, so you always know what's happening with your documents. For example, if you need to find out which team member to ask about recent changes, you can check the audit trail for the answer. (Tweet this!)
Document Management Successes & Lessons Learned
Brad Davidson, CEO of Norton Home Solutions, learned the value of document management when an issue arose that almost derailed a major transaction. He had received word from their title company that they had not received all necessary documentation to complete his company's purchase of a property.
The owners became hesitant to sell after this snag, but thankfully Davidson's team had followed their document management process and uploaded the necessary files to the DMS. "I swiftly found the documents and forwarded them to the title company for the purchase to be completed without further delay."
Brian Robben, CEO of Robben Media, shares a story that inspired him to become vigilant about document management at his company. He once had an issue where a client lost their contract and wanted a reminder of the terms they'd agreed to. "I searched my emails and office for the contract but couldn't find it. It had only been a few months since they signed on with us, so it was frustrating to say the least. After that incident, I made sure that would never be a problem again by implementing a DMS."
Robben says that his team has not only become more organised since using a DMS, but also saves a lot of time. "It has allowed us to invest more time in acquiring new clients and keeping our current ones happy."
Keep your document management process running smoothly with Glasscubes.
Whatever the main purpose of your document management system, managing your documents effectively requires a solution with all the right features. Glasscubes has everything you need to ensure your internal and clients teams can easily store, find, and share important documents. Plus, you can support your document management efforts with other collaboration features like communication and task management.
Share files with key stakeholders—from teammates to clients to vendors. Communicate efficiently through threaded discussions on individual files. Ensure everyone is on track for success with clearly assigned and trackable tasks. Get notifications for items that require your attention.
With Glasscubes, you can:
Store and share files in a secure location, complete with automatic version control. You can even create approval workflows and view clear audit trails of user actions.
Assign and manage tasks for different members of the team, and track them to completion.
Create customised workspaces for each project team in your portfolio. Team members can share resources and communicate with one another in their specific workspace, and you can access them all for easy oversight.
Glasscubes fully supports document management—and more. Start your free trial today.