Back to blog
Virtual Communication: An In-Depth Guide [Including Tips & Tools]
on 19 October 2022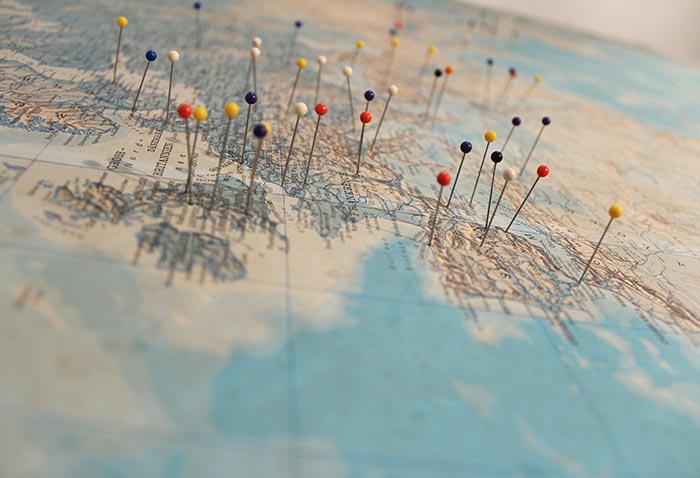 With the continued rise of remote work across the globe, teams of all shapes and sizes are always looking for ways to optimise their virtual communication. Well, consider this post your virtual communication hub.
It has everything you need to understand and excel at the practice—from managing virtual teams to using virtual collaboration tools. (So bookmark this post now before you read on!)
What is virtual communication, and why is it so important post-pandemic?
Virtual communication is the use of digital tools such as emails, text messages, chats, and video conferences to relay information between people who are not physically face to face. This term is typically used in a business context, where a team or an entire company is working remotely full-time or in a hybrid manner.
Virtual communication allows teammates to properly collaborate with one another even though they are not working together in person. Different virtual collaboration tools are used for specific purposes:
Emails are generally used for more formal purposes, to relay information asynchronously, or to make announcements to many people at once.
Text messages are more likely to be used for non-work-related conversations or as a substitute for chats when the internet is unstable or unavailable.
Chats are often used to have more fluid discussions about a topic without fully monopolizing participants' focus.
Video conferences are typically used to have synchronous discussions about a topic; they strive to emulate an in-person experience to help teammates feel more connected.
The importance of virtual communication had been steadily rising even before COVID, but this practice has become even more essential in the wake of the pandemic. The sudden shift to remote work caused confusion for both employers and employees.
Many employers had never allowed remote work before and were not properly equipped to address its unique challenges. Similarly, many employees were not mentally prepared for what it took to be successful working from home.
Though the pandemic has formally ended in many countries, its effects remain a concern. A PwC article notes that people during the pandemic "shared feelings of isolation [that] translated into a growing call for mental health support," and that this is a trend that will exist long-term.
While the same article notes that 84% of CFOs believe their companies have adequately addressed employee wellness issues such as mental health, only 27% of remote workers agree on this statement. Clearly there is a gap in communication here, and the article suggests the gap is due to either leaders not rolling out enough support or not properly communicating all the resources that are available.
Whatever the case, it's clear that virtual communication is critical to the success of both businesses and their workforces. Keep reading to learn about tools and tips you can use to help avoid such troubling gaps in your organisation.
Virtual Collaboration Tools
Communication and collaboration go hand in hand, and these tools give a big boost to both. See which ones work best for your team.
1. Email
An age-old standard in the business world, email is still used by many professionals to communicate with one another—whether the recipient is down the hall or across the globe.
Metrick says she uses email because she works with technical and scientific topics that typically require a lot of explanation. She finds that chat is too limiting in these cases. She also doesn't need an immediate response or a lot of back and forth. "Plus, I want to give my teammate time to think over what I've explained. They may need to do a little research to respond accordingly."
Even in times where a call or meeting is warranted (eventually), she notes that it's often the case that people want time to review ahead of the meeting so they can be properly prepared to discuss the topic.
2. Video
Hautau says that implementing video made a huge impact on how her team collaborates with one another. She notes that little things like facial expressions and gestures make a big difference in understanding each other, not to mention the fact that it helps build better relationships. "Without video, communication feels less personable. It's easy to forget who's on the other side of the conversation."
3. Screenshare
Tacking on to her points about video, Hautau also finds screen sharing to be a great virtual collaboration tool. When she has to describe something that's complex or walk through a process that has a lot of steps, she uses screensharing to help her teammates visualise the information. "When it comes to complex tasks or directions, this makes life so much easier. Having the ability to screen share eliminates a lot of assumptions people may make."
4. Collaboration Tools
Looking for more tools for specific needs, such as file sharing or project management? Check out this list of tools focused on managing virtual teams. Tools are separated by category, and include commentary from current users.
Tool-Based Tips For Managing Virtual Teams
Communication is essential when managing or working with a team. It only becomes even more important when your team is distributed across states, countries, or even continents. (Tweet this!) Distance can make communication more challenging, but there are many virtual collaboration examples that show it can be done successfully.
Because your teammates aren't within walking distance, you have to implement processes and adopt tools to bridge the gaps that naturally form when working remotely. Here are a few tool-related tips for managing virtual teams.
1. Use tools for more than just business.
Matthew Fox of Valiant Technology says that virtual communication tools are great, but you should do more than just use them as a means to share work information. "Remember that you're making up for little to no face-to-face interactions. There aren't any water cooler talks or little moments that help build relationships with your team. So take a little time to create those moments through the tools you use."
2. Clarify the purpose of the tools you use.
Whatever virtual collaboration tool you use, make sure everyone is on the same page about when, how, and what to use it for. Emily Garner of Blueclaw adds that "not clarifying these aspects of a tool means that some team members may use the tool to compile a to-do list, for example, while others may use it to document the tasks they've already completed. This just leads to confusion, unnecessary back and forth, and considerable time wasted."
3. Know when to switch tools.
Chat, phone calls, and video calls are the most prominent ways to communicate virtually, but be aware that certain tools work better in certain situations. Gloria Metrick of GeoMetrick Enterprises says your team should be cognisant of when it's time to use a different tool based on their needs. "For example, your team may love to chat on Slack, but if the discussion becomes too confusing or complex, they may need to switch to a phone or video call on Zoom."
4. Test tools thoroughly before implementing.
"The last thing you want is a dropped call when you're talking to a potential client," cautions Ciara Hautau of Fueled. She shares some of the difficulties her team faced when first selecting tools for virtual communication. "[Some had] annoying issues like weird volume levels. It was a terrible experience, and it impacted how clients perceived us. That's why it's important to put your tools through the wringer before using them regularly."
5. Mute your mic on calls.
Hautau says this is a small but important issue, especially when there are several people on the call. The more people there are, the more likely background noise will become an issue and distract from the discussion, which means you may miss important information. "I've heard people eating, walking near traffic, and otherwise be doing something or be near something that's causing a lot of noise. Remember to mute your mic!"
These are just the tips of the iceberg. (See what we did there?) For more in-depth information, we put together a four-chapter guide on managing virtual teams that walks through hiring, company culture, management and communication, and motivation and team building. Check it out here.
Advantages Of Virtual Communication
Given the advice and tools above, what benefits can you expect from virtual communication? Here are a few prominent ones:
Distance doesn't matter. Virtual communication allows your team to be located all over the world and still keep in contact with one another. "You can check in from anywhere, anytime," says Hautau.
Fewer limitations on business growth. "If you're using a purely virtual team, you can grow your business without having to worry about the costs and limitations of a physical location," explains Fox.
Maintain a paper trail. When you're in an office or other physical work environment, many interactions happen in person and aren't written down. While this can expedite things, the drawback is the lack of auditability. "With virtual communication, there's almost always a paper trail—a chat, an email, a shared document, or even a recorded meeting. You can always go back and check on things," says Garner.
There are many options. Given the rise of remote work, numerous tools have been created to assist with virtual communication. They all have a unique combination of features that make them best suited for different types of teams.
Make virtual communication a cinch with Glasscubes.
Glasscubes is your go-to solution for communicating and collaborating with your virtual team. Whether you're looking to chat, conference call, manage projects, share files, or build an intranet, Glasscubes has you covered. Our centralised collaboration hub ensures your team doesn't have to use multiple tools to get through their workday.
With Glasscubes, you can:
Store and share files in a secure location, complete with automatic version control. You can even create approval workflows and view clear audit trails of user actions.
Assign and manage tasks for different members of the team, and track them to completion.
Communicate practically anywhere through threaded discussions on the general message board, on specific files, on assigned tasks, or through instant messenger.
Give your team the collaboration boost it needs. Request a guided demo of Glasscubes today.