Back to blog
Virtual Teams: Understanding Types & How To Organise Them
on 27 April 2023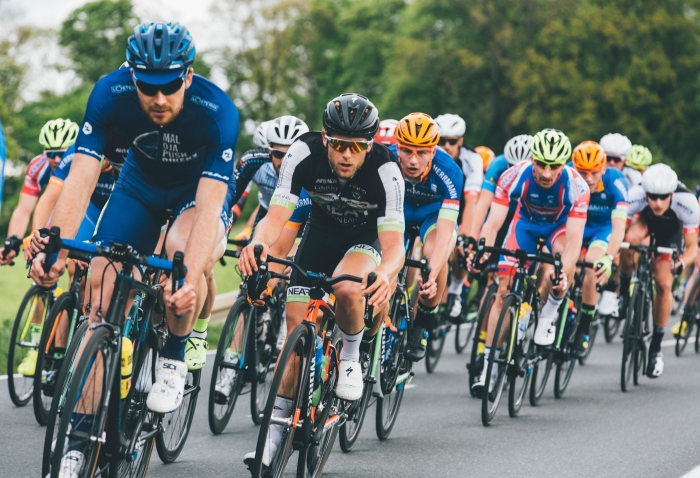 Software-as-a-service (SaaS) and hybrid technology solutions have become mainstays in organisations of all sizes. In addition, the global pandemic inspired a lasting shift, for many companies, to remote work.
The combination of these developments has increased the number of virtual teams by leaps and bounds.
What is a virtual team? Contrary to what you might think, it isn't just a remote team by another name. Though these two terms are often used interchangeably, they technically have a key differentiator.
While often distributed like their remote counterparts, virtual teams can be located in the same physical space. That's because the defining aspect of a virtual team is that its members use digital tools to collaborate. Yes, remote teams also collaborate with digital tools; however, they have the additional distinction of being geographically distributed.
Virtual teams are essential components of today's workplace; keep reading to learn about the different types of virtual teams and how to organise them to promote productivity.
6 Types Of Virtual Teams
1. Functional
Functional teams are organised around a specific organisational function or expertise, such as marketing, accounting, or human resources. Luke Lee, founder of EverWallpaper, says the typical goal of a functional team is to improve the efficiency and effectiveness of that particular organisational area.
"For example, I led a marketing team at one point in my career," says Lee. "Our main objective was to increase brand awareness and lead generation. By having a functional team, we were able to focus our efforts and expertise on marketing-related tasks, which led to a more efficient and effective marketing strategy and greater success for the organisation."
2. Cross-Functional
Cross-functional teams are made up of individuals from different functional areas within the organisation. "The goal of a cross-functional team is to collaborate and solve complex problems that require a variety of perspectives and expertise," says Lee.
Throughout his career, Lee has led several cross-functional teams. One such team was tasked with improving the customer experience. "This team was made up of individuals from marketing, sales, and customer service. Each brought a unique perspective about our customers. Together we were able to create a more holistic view of the customer experience and collaborate on solutions to improve it."
3. Project
Project teams bring individuals together to work on a specific initiative. Shirley Borg, head of human resources at EnergyCasino, says the typical goal of this type of team is to complete the project in accordance with a set timeline and budget.
"I once led a virtual project team that was tasked with developing a new employee onboarding program," says Borg. "We worked remotely, so our team was able to collaborate seamlessly despite being located in different parts of the world. We used video conferencing, online project management, and brainstorming tools to complete the project successfully."
Collaborate from anywhere in the world in one shared space.
Glasscubes is a secure, all-in-one collaboration solution that ensures your virtual team stays in sync with internal and external stakeholders. You can build customisable workspaces for each of your departments, client projects, supplier relationships, and more.
Communicate with authorised parties in each workspace through threaded messaging.
Share files quickly and securely, inside and outside your organisation.
Stay on track with project management features such as task assignments, critical path analysis, and Gantt charts.
Take collaboration to the next level with Glasscubes. Request a free demo today.
4. Global
James White, managing director of Media First, says global teams are ones brought together for the express purpose of drawing from unique geographical and cultural perspectives. These teams have members in different parts of the world who work together online to accomplish a common goal.
"The fundamental objective of many global virtual teams is to use their members' unique perspectives, cultural backgrounds, and areas of expertise to successfully execute challenging, cross-cultural initiatives," White explains. "Global virtual teams emphasise using diversity to meet business goals."
5. Management
AJ Silberman-Moffitt, senior editor at Tandem, says management teams are made up of leaders and supervisors working for one organisation. "Their goal is to ensure that work is being supervised, clients are receiving what they expect and need, and that there is a limited amount of interruption in the normal, day-to-day workflow."
According to Silberman-Moffit, the members of this virtual team are typically not located in the same area. Why? "Because if there's a natural disaster in one location, having a spread-out management team makes it easier for these leaders to ensure that work continues as close to normal as possible."
6. Action
When a business crisis occurs and you need "all hands on deck," you may put together an action team to quickly resolve the issue. The immediacy of the issue may require pulling people from other projects and functional areas and making the issue their only priority.
Once the issue has been resolved or mitigated, you may reduce or disband the team altogether.
How To Create And Organise A Virtual Team
1. Determine the group's purpose.
Linda Chavez, CEO of Seniors Life Insurance Finder, says the first step in creating and organising a virtual team is to determine the group's purpose. "This will guide other decisions, such as who should be part of the team and how best to structure it. Once you have determined the purpose, decide on what tasks need to be accomplished and who should be responsible for each task."
2. Identify team roles.
Next, Chavez says to identify the individuals who have the skills and expertise necessary to accomplish these tasks. "Consider factors such as qualifications, experience, and availability. Make sure to include a diverse set of perspectives when selecting team members so you consider as many angles as possible when tackling tasks."
Kyle Roof, digital marketer and owner of Kyle Roof SEO, calls out a few common roles you may need on your virtual team:
Project manager—responsible for overall project coordination and management
Team leader—responsible for leading and guiding the team towards achieving their objectives
Subject matter expert(s)—responsible for providing specialised knowledge and expertise to the team
Technical support—responsible for providing technical assistance and troubleshooting when needed
Administrative support—responsible for managing team schedules, meetings, and documentation
3. Set up communication channels.
Borg says establishing clear communication channels is crucial for virtual teams. Her team uses a variety of collaboration tools in different software categories to ensure that everyone can communicate effectively and stay on the same page with their work. "We also encourage team members to reach out to one another regularly to build a sense of camaraderie and trust."
Unlock your virtual team's productivity potential with Glasscubes.
Glasscubes helps virtual teams collaborate without friction. Your entire organisation can work together from one secure location in the cloud. You can also create unique workspaces and loop in external parties like clients and suppliers for specific projects.
"I use Glasscubes on a daily basis. It is a great platform to manage multiple projects and client work processes. As a consultant, it helps me to present an organised plan of action, communicate clearly, and document all aspects of the project. The customer service is top-notch! I've used other similar products, and this is by far the most intuitive and useful.

—Glenda Abate via Trustpilot
Keep your teams on track to success with a collection of value-packed features:
Glasscubes is also security-minded: All data is protected by SSL encryption in transit and at rest. Plus, data is distributed across multiple physical locations within the UK to ensure high availability.
Want to see how other companies are using Glasscubes to boost productivity for their virtual teams? Check out these case studies. Or, get started working more efficiently now by requesting a free demo of Glasscubes.