Back to blog
7 Challenges Of Virtual Teams (And How To Overcome Them)
on 15 February 2023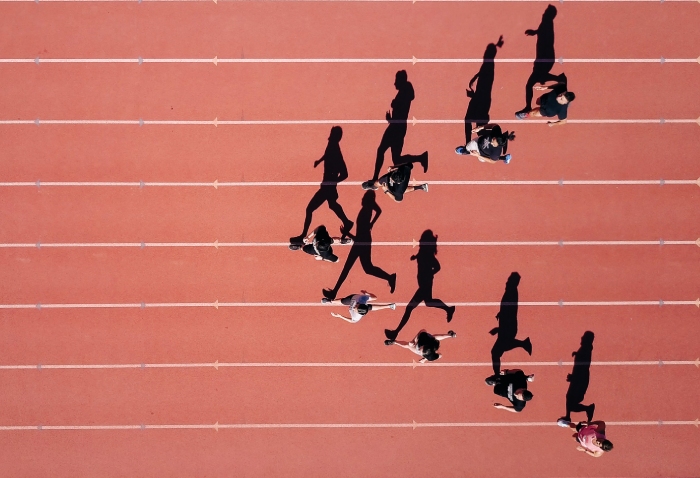 Employers and employees alike agree on how advantageous remote work is nowadays.
For example, businesses that incorporate at least some level of remote work appreciate the improved ability to attract and retain talent, as 63% of workers from around the world say they would "absolutely" look for a new job if they couldn't work remotely. Meanwhile, a remote work setup makes most employees happier people, in large part because they feel comfortable in their chosen workspaces.
Still, virtual teams have unique challenges that organisations cannot ignore. Failure to identify and address these challenges can negatively impact employee engagement and productivity.
What are these challenges? Buffer's 2022 State of Remote Work report—which surveyed more than 2,000 remote workers across 16 different countries—lists a number of issues. A quarter (25%) of respondents chose "not being able to unplug" as an issue, making it the most cited challenge on the list.
Keep reading to see the rest of these challenges and the solutions business leaders recommend to overcome them.
7 Virtual Team Challenges (And Solutions)
1. Can't Unplug
"One thing we've found that's helpful for unplugging as a remote worker is to properly differentiate your home working space," says Ian Wright, managing director of Business Financing. "This can mean anything from setting up your desk in a dedicated room or corner of the house to decorating it with items or artwork that make it feel more professional. "
By physically separating your work zone from the rest of your space, Wright says his virtual team is better able to disconnect—much like people do when they leave the office. To help facilitate this, he allocates every team member a budget for anything they want to buy.
For some, this has meant buying a new desk or chair—for others, it's art prints or plants. "One person on the team has even invested in a privacy screen to help shut work out after hours. The important thing is that our team feels comfortable and in control of their space," Wright explains.
2. Loneliness
"Loneliness is one of the biggest challenges of virtual teams—research indicates that more than 50% of remote workers experience loneliness," says Joe Flanagan, founder of 90s Fashion World. This is supported by the Buffer report, which indicates that 52% of workers who shifted to remote work felt less connected to their coworkers.
The fix? Flanagan says it's coworking spaces: "These spaces have been shown to aid in mitigating loneliness among employees who work from home. Many employees find these alternative spaces more socially enriching than working from home or in the office."
3. Difficulties With Collaboration
Difficulty collaborating is a common virtual team challenge. Trey Ferro, CEO of Spot Pet Insurance, recommends using digital collaboration software to overcome it.
For example, Ferror calls out three software categories under the collaboration umbrella that can help. Video conferencing software allows team members to have face-to-face meetings and presentations. Collaborative document editing software helps team members work on the same document in real time, making it easy for everyone to see updates and changes. Project management software enables teams to assign tasks, set deadlines, and track progress on projects.
"These tools facilitate communication, coordination, and teamwork for virtual teams," says Ferro.
Accomplish all your objectives with Glasscubes, an all-in-one collaboration tool.
Using different tools for different business needs might help you get the job done, but it's certainly not an efficient way of working. Many business leaders who seek virtual collaboration tools are looking to satisfy several of the same needs:
They want a way to share files with team members, clients, and vendors.
They want help managing tasks across various clients projects and internal initiatives.
They want to be able to easily move information within and outside of the organisation.
Glasscubes is a feature-packed online workspace that addresses all these needs in one centralised platform.
Take advantage of secure file sharing, real-time task management, and customisable information workflow capabilities. You can even create as many individual workspaces as you want—one for each department, one for each client, one for each franchise location, and so on.
Make work more efficient for your team without having to move from system to system. Request a free demo of Glasscubes today.
4. Working More
"Our team, like many, had to go virtual during the pandemic. A challenge we had to overcome early on was that employees were putting in more hours than they would in person," says Gates Little, president and CEO of altLINE Sobanco. The result: workers were beginning to experience burnout.
Given the lockdowns happening across the country, Little notes that it was "understandable that people had less to do during their free hours and may have been tempted to just continue working. However, working more didn't mean they were performing at the same level of quality."
The solution was to set an example. Management encouraged everyone to turn off notifications and leave unanswered emails until the following business day. Simply put, the urgency was deliberately addressed and removed, so employees knew they could truly leave work for the day. By having management ignore after-hours communications, the example was set and people felt no obligation to work after hours.
5. Staying Motivated
"Among virtual team challenges, staying motivated is one my own team has faced in the past," Amira Irfan, founder and CEO of A Self Guru. "We got past this by creating a sense of community. This involved setting up virtual team-building activities, encouraging open communication between team members, and recognising individual contributions through a rewards system."
In addition, Irfan says he kept his team's goals and expectations clear. "By taking these steps, anyone can create a work environment where virtual teams stay motivated and work together toward success."
6. Difficulty Focusing
Luciano Colos, founder and CEO of PitchGrade, says work tasks can vary in complexity—some are more challenging than others. When you're working in an office, it's easier to spot when someone is struggling with one of these more complex tasks. However, with virtual teams, it can be more difficult to identify when someone is feeling overwhelmed or having difficulty focusing. These struggles can delay projects and cause unnecessary stress for the entire team.
"The solution is to have regular check-ins with team members to ensure they are staying on track and feeling productive," Colos explains. "If a team member is struggling, it may be necessary to provide additional training or resources to help them complete their tasks. It may also be beneficial to have team members meet in person or virtually with one another to discuss projects if they are feeling overwhelmed."
7. Working Across Time Zones
"As someone who leads a remote-based team, one challenging aspect of it is working in different time zones," says Paw Vej, COO of Financer.com. "Most of my team members operate in different parts of the world, so we often cannot communicate in real time, which decreases our efficiency and hinders our ability to sync on projects."
Vej says one way of dealing with this challenge is by using overlapping times for certain activities. "First, set a time when you and your team members are all awake and working—for me, this is usually around 6:30 P.M. EST, since that would be early in the morning for most of my team members. Then, use this time to schedule one-on-one calls with your team members to check in on their progress, reports, and roadblocks. You can also use this time to see how they are doing on a personal level."
Address the typical challenges of virtual teams with a tailored collaboration solution.
Every virtual team has its unique set of challenges, but all of them have a hand in making collaboration more difficult. Using a collaboration solution like Glasscubes not only makes work more efficient but also saves you time so you can employ the recommendations above.
Keep your teams on track to success with a collection of value-packed features:
"Glasscubes is a pivotal tool in our business. The ease of use is second to none. Our entire team from operations through to finance and business development rely [on it] to access important information at the touch of a button. Fully customisable, [Glasscubes] allows us to personalise our experience, as well as interact with the homepage to share best practices, current industry trends, and personal staff updates. Would rate it 6 stars if I could!"

—Joel Baldock via Trustpilot
Want to see how other companies are using Glasscubes to make remote collaboration a cinch? Check out these case studies. Or, get started working more productively now by requesting a free demo of Glasscubes.