Back to blog
Glasscubes: A Secure Document Sharing Portal
on 22 July 2022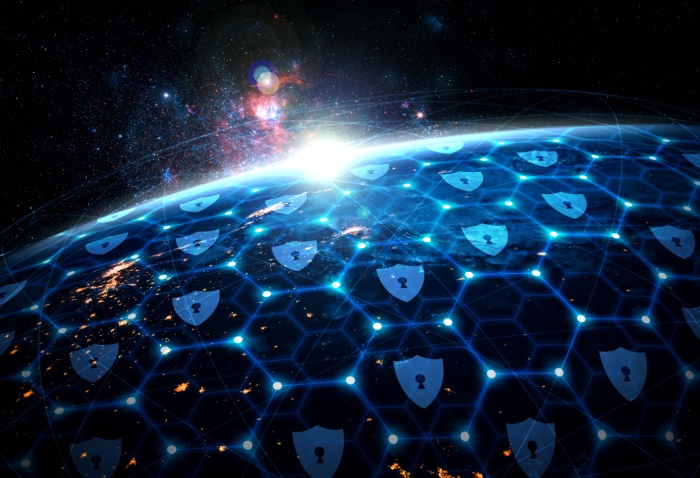 If you and your team are constantly fishing for documents in a sea of email chains, it's time to modernise your approach to file sharing. Storing important documents on individual hard drives and sending them as attachments via email or basic file transfer services is an outdated and inefficient method of document sharing.
Today's savvy business leaders are investing in secure document sharing portals like Glasscubes, which keep confidential files safe.
These solutions keep important documents organised, searchable, and protected. Your team will always be only a few clicks and keystrokes away from accessing key internal and client files. And you'll save time because all your files are located in one central place.
Glasscubes stands out as an internal and client file sharing portal because it includes these winning features:
File sharing. Whether you want to share a file with a coworker or client, you can do so easily and securely.
Approval workflows. Have documents that need approval from a manager or client? We have built-in workflows for that.
Searchability. Save time with a powerful search feature that keeps documents close at hand, whether you have 100 files or 10,000.
File request. Tired of hunting down your colleagues and clients for documentation? Request files through Glasscubes once and get back to more important work.
Advanced security protocols. From user permissions to encryption to authentication measures, we employ a host of methods to keep your documents secure.
Version control. Ensure your team and clients are always using the most recent version of a document with a feature that automatically tracks every version that's uploaded.
Threaded discussions. Keep conversations about a given document in context with comments that are always tied to it.
Want to give it a test drive? Request a guided demo of Glasscubes today. Or, if you want to learn more about the above secure online storage capabilities before starting a guided demo, keep reading. The items below showcase the value our collaboration solution has to offer.
7 Must-Have Features For A Secure Document Sharing Portal
1. File Sharing
No secure online storage solution is complete without an easy, secure way to share files with teammates and clients alike. You can store any file type, from PDFs to images to Word documents. Once uploaded, files are automatically version-controlled, so your team will always be working on the most up-to-date version.
2. Approval Workflows
Important documents often require sign-offs from a manager or client. You can set up read requests for confirmation that employees viewed, for example, new company policies. There are also approval requests for when you need, say, your boss to sign off on an important file before it goes to the client.
3. Searchability
The last thing you want for yourself or your team is to spend time trying to find information to get work done. Glasscubes' powerful search feature not only looks for document titles and labels that match your query—it also dives into document content. This way, in situations where you can't recall the document title, you can search for what you do recall is included in a given document.
4. File Request
If you regularly collaborate with coworkers, clients, or vendors, you're probably used to requesting documentation from them to complete your own work. Instead of spending time hunting down these documents from each party, simply send them a file request with everything you need. You can include notes in the request, and the recipient can pose questions in the comment thread before uploading them to the encrypted online storage. The feature even does automatic follow-ups if it doesn't receive the requested files.
"Secure document sharing portals with this feature make bulk document requests much easier. Any authorised individual can gain access to the upload portal through a link, where they can then attach files and sometimes even digitally sign forms online," says Christopher Liew, CFA, owner of Wealth Awesome.
5. Advanced Security Protocols
Underpinning all the above features (and more) is Glasscubes' multi-pronged approach to security. Once data reaches our servers, they are immediately synchronised and distributed across a minimum of three different physical locations within the UK. In addition, access to our solution uses the highest level of SSL encryption to ensure the transfer of your data is secure between you and our servers. We even encrypt all data at rest.
In addition, take advantage of user-level access features. You control who has access to what data, whether based on role or individual file and folder permissions. There's also built-in auditability—all actions taken by employees within our solution are trackable.
6. Version Control
Jonas Pedersen, international SEM manager at EcoOnline, says document versioning is an essential capability of any client file sharing portal. "It helps businesses keep track of the most recent versions of files, thereby avoiding the all-too-common occurrence of overwriting old versions that may contain pertinent information."
Pedersen explains that the ability to access older document versions enables teams to make important changes to their documents and be confident that they won't lose any key information that may be needed at a later date. "In addition, teams can easily revert back to a previous version should stakeholders change their mind about the document's content."
Every corporate professional knows the reality of business—senior leaders rescind decisions, clients change their mind about what they want, and so on. These shifts trickle down to the documentation, and not having a record of what was written before can lead to rework.
7. Threaded Discussions
"More than ever, you want business software that facilitates group collaboration and improved communication," says Steve Anderson, CEO of JunkYardNearMe. "This is an essential component of a secure document sharing portal—it provides two-way, secure file sharing and communication features to help you be more organized and productive. Users should be able to converse with one another while exchanging files, allowing contextual discussion to flow easily."
Context is an important aspect when it comes to file storage and sharing. Clients and employees review and share dozens of files every day, so it's easy to forget details about each one. That's where threaded discussions come in. Each uploaded file has a thread users can comment on so that when someone selects a file, they can quickly see, say, why there's been a change to a document or what's holding up its approval.
Start using our 4.8-star rated secure document sharing portal today.
Glasscubes is a standout solution among client file sharing portals. But don't just take our word for it—third-party review site Trustpilot users give Glasscubes a 4.8-star rating.
Why? Because Glasscubes is more than just encrypted document storage—it's a robust collaboration solution that ensures your entire organisation stays connected internally and externally, regardless of industry or workforce size. Plus, it gives you the tools to manage documents and their workflows successfully.
Go beyond file sharing with Glasscubes:
Numerous happy customers are using Glasscubes as more than a secure document sharing portal to store and share files securely. They're effectively collaborating with clients, managing internal and external projects, and working more efficiently. Join them by requesting a guided demo of Glasscubes today.