Back to blog
What Is An E-Document? A Clear Definition + Business Leader Insights
on 13 May 2021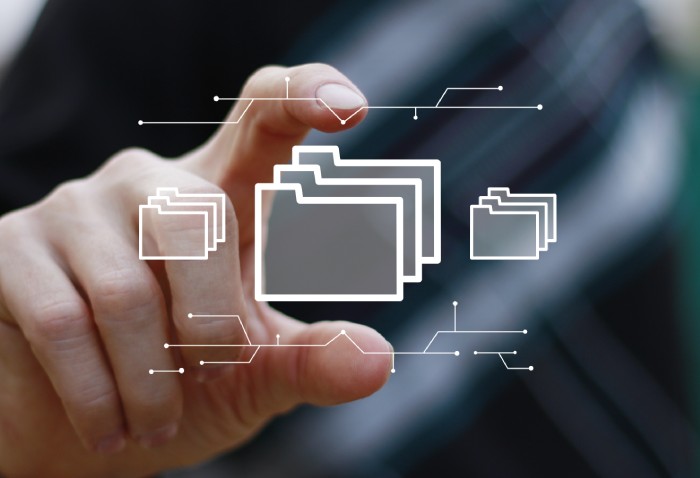 Compared to 20 years ago, people deal with a lot less paper in their day-to-day routine. In fact, a 2020 report notes that total printer-writing paper shipments decreased by 35% year over year when comparing May figures.
We can thank the digital revolution for this downward trend—increasing internet usage, growing reliance on electronic media, and overall shifts in consumer and business behaviors in recent years.
We can also look at everyday activities in our personal and professional lives for proof. Rather than writing checks, people use a debit card or a digital wallet. Instead of printing directions for a vacation destination, they use GPS in their car or through a smartphone app. And in business dealings, most people prefer to send and receive e-documents rather than printing and mailing physical ones.
What is an e-document?
The exact definition may vary, but an electronic document (e-document or e-doc) is a digital version of a print-based document used to facilitate transactions or share information between parties. E-documents take the place of their physical counterparts and typically serve the same purpose—except in a digital format.
The digital nature of these documents provides for easier sharing, organizing, and collaborating. Depending on the system you use to author and share e-documents, you can even version control, track, and sign them.
There's more to this story, though, and we reached out to several business leaders for a pulse check on e-document usage across industries. Check out their input below.
Electronic Document Usage: Insights From Business Leaders
1. Why are more companies switching to e-documents?
Sebastian Schaeffer, CTO of dofollow.io, says business leaders are making the switch from paper documents to e-documents for a variety of reasons. For example, e-documents make disaster recovery more seamless. Paper is easily destroyed, and companies that know the horror of a building fire or flooded office space have regretted not having digital copies of important documents. "Not to mention it's much cheaper to store digital files than it is to keep up with physical ones."
Security is another benefit area in which companies want to capitalise. Schaeffer says you can add multiple security layers to e-documents, such as firewalls, encryption, and permission-based access. While not foolproof, it would require certain technical knowledge to access these files without permission. E-documents are also more easily trackable because they leave a digital paper trail, meaning even if the wrong person gains access, you can remediate the situation.
"The large-scale shift to remote work has also been a major impetus for many businesses that were previously behind the times," Schaeffer explains. "Coworkers are no longer a cubicle away. Geographically dispersed employees often need to be able to view the same document simultaneously."
Trevor Larson, CEO of Nectar HR, agrees with Schaeffer on remote working being a major factor in the rise of e-document usage. "Companies across industries are already in the process of scaling down physical locations and looking for alternative, smaller spaces—which means physical document storage is quickly becoming unfeasible."
Larson also sees the transition to e-documents as part of a much larger trend towards greater consistency and efficiency at the organisational level. While different departments may continue to have different approval procedures for documents, having a standardized e-document system in place ensures those procedures are followed. "The objective is to improve consistency in naming conventions and workflows, especially as new employees are hired and integrated into the company."
2. How are companies remaining compliant while using e-documents?
"In most cases, regulatory and governing bodies for geographies and industries have made compliance guidelines easily accessible," says Schaeffer. "This includes elements such as formatting, content, integrity, authenticity, archiving, consent, and data security and protection requirements. Companies should abide by these regulations to ensure compliance."
Larson adds that companies are realising that more electronic document storage and sharing requires more robust cybersecurity measures. This has resulted in a big push to implement security measures such as two-factor authentication for document access and stricter accessibility protocols for employees, especially remote ones. "Data backup is another way companies are trying to keep proprietary, financial, and client information safe."
Catherine vanVonno, CEO of 20four7VA, adds that the best way to implement digital document compliance is by using methodologies that verify online transmission and receipt of e-documents. This means using secure technologies, such as compliance management systems, tools, and other software products. An effective document management system can also work to ensure standard operating procedures are followed and data is protected.
"Apart from investing in platforms, companies can also turn to compliance consultants to ensure their organization is in conformance with all applicable government regulations, laws, and standards," vanVonno explains. "Implementing automation within your document management function is also helpful, as it increases operational uniformity while lessening the risk of human errors. Lastly, developing contingencies regarding confidentiality and data security breaches can also help mitigate further risk and losses."
3. What are the experiences of companies after switching to e-documents?
Schaeffer leads an SEO company that also offers SaaS development services. His company has fully transitioned to electronic documents, mainly for security and environmental reasons. "Physical documents are archaic when you consider how easy it is to implement an electronic document management system, how inefficient it is to send and use hard-copy documents when you work with a remote workforce, and how much more vulnerable physical documents are to damage and loss."
Larson runs an employee recognition and rewards software company. His company's document storage is also entirely electronic. Any physical copies of documents his team receives are immediately scanned, uploaded, and backed up. "We believe in e-documents over paper for environmental reasons and because they are easier to protect. Just as you shouldn't keep your savings in cash under your mattress, it generally doesn't make sense to store hard copies of documents anymore."
Satya Parija is the CMO of DoctorSpring, a doctor consultation and second opinion platform. His company is in health care, so it's critical that they maintain full HIPAA compliance throughout the entire documentation process. His team ensures their patients' confidential medical information is protected both in transmission and at rest.
"One way we protect patient information is by limiting the number of employees authorized to work on a specific patient's file," Parija explains. "We also ensure that a patient's communication with their respective doctors is only between them. If it becomes necessary to convert digitized documents to paper, we use password-protected printers with a PIN that only authorized personnel can access."
vanVonno leads a virtual assistant agency, meaning her team is quite accustomed to remote work. Using e-documents has long been the standard, as it allows her team to coordinate and collaborate efficiently. "Admins can easily assign usage rights, and our document management system automatically keeps track of everyone who has accessed, modified, created, or deleted files. We can easily create, store, and access important documents, giving us more time to focus on crucial tasks."
Easily store, share, and secure your e-documents—plus a lot more—with Glasscubes.
Glasscubes is a robust collaboration solution that not only enables you to share and manage e-documents but also ensures your entire organisation is able to stay connected internally and externally.
Take your e-document usage to the next level with automatic version control, approval workflows, auditability, and more. Share them with other departments, clients, suppliers—anyone you deem appropriate. Plus, keep all your e-documents secure in transmission and at rest with encryption.
From document management to task management to contextual communication, Glasscubes gives you the ability to stay in the loop on the latest updates and share what's most important—all while keeping work moving efficiently.
With Glasscubes, you can:
Collect, process, and approve information through customisable, automated forms and workflows that include user assignees, assignee follow-ups, and completion alerts.
Assign and manage tasks for different members of the team and track them to completion.
Create customised workspaces for each project team in your portfolio. Team members can share resources and communicate with one another in their specific workspace, and you can access them all for easy oversight.
Want to see how other companies are using Glasscubes to streamline their e-document usage? Check out these case studies.