Back to blog
Digital Collaboration: Definition, Feature Recommendations, & Examples
on 5 August 2020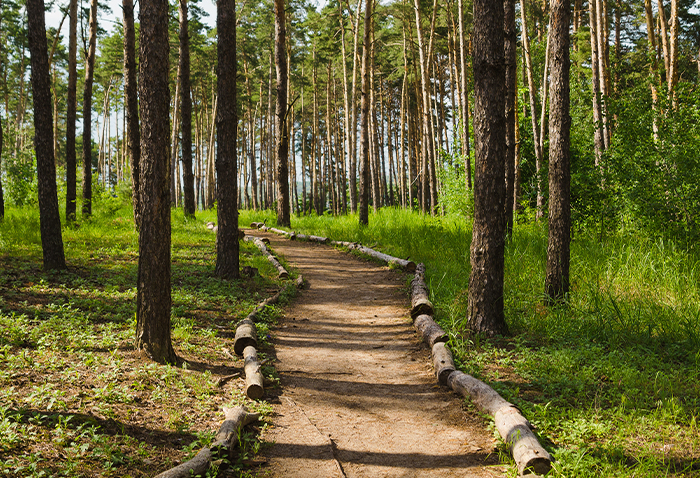 To solve today's complex business problems, you need input from people with different skill sets and perspectives. Hence why collaboration across teams (and with clients) has become more important than ever.
Advanced digital technologies have facilitated group work, making it easier for employees to connect, communicate, and create from anywhere, anytime.
We explore several aspects of digital collaboration below, including key components, features you should look for in digital collaboration tools, and examples of the practice in action.
What is digital collaboration?
Digital collaboration is the practice of people working together through online means such as software-as-a-solution (SaaS) platforms. Instead of teams only communicating and working together in person, they are able to rely on digital tools to address many of their collaborative needs. Some organisations use digital collaboration to supplement their day-to-day, onsite operations. Others, such as remote-only companies, practice digital collaboration exclusively—making video calls, sharing documents, and managing projects in the cloud.
Components Of Digital Collaboration
People are at the heart of collaboration. You must develop workflows and establish practices that ensure they're able to stay in sync, especially when working remotely. For example, when working on projects, you must ensure everyone is communicating appropriately about different assignments so they're not producing unnecessary work or duplicating their efforts. "In an increasingly remote work environment, it's essential for businesses to be able to handle digital collaboration as efficiently as it would be with the team still in the office," says Logan Adams, founder of DC Marketing Digital Hour.
Collaborative tools are understandably critical to the digital collaboration equation. Samantha Moss, editor at Romantific, notes there are many tools and systems available that foster collaboration, but that not every solution will be a good fit. "Your choice of technology—along with how well-trained employees are in using it—will determine whether you can effectively and efficiently collaborate digitally."
Devices are also key players. Moss says devices such as smartphones and laptops are often an afterthought, but they are important components of digital collaboration. "Devices are the physical media we use to connect with one another."
Sonya Schwartz, managing editor at Her Norm, calls out a few conceptual components of digital collaboration: communication, support, and motivation. "With these components in sync, we are much more likely to experience successful interactions among our team and with our customers."
Digital Collaboration Solutions: 7 Must-have Features
1. Communication
"Applications that allow verbal and text communication are key to successful digital collaboration," says Melissa Messer, small business communications expert for Verizon Business. These could be in the form of one-on-one messaging, group messaging, threaded discussions, etc. The point is to give people the ability to share ideas and discuss their work with one another.
2. Project Management
Digital collaboration solutions that enable project and task management are also important. You should be able to assign different team members to tasks so everyone can know at a glance who is working on what. It's helpful if you can assign tasks to external parties (like clients) as well, as they often are responsible for action items that further the goals of the project. "The solution must help you track project progress and organise your workflows so your team stays on the same page," says Messer.
3. File Sharing
Regardless of your line of business, you'll have to deal with documents. Your digital collaboration tool should enable easy file sharing with people inside and outside of the organisation, as collaboration often blurs lines between internal and external parties.
Bonus points if the solution has automatic version control so your team doesn't have to question whether they're working with the latest version. And for truly enterprise collaboration, look for a solution with approval workflows. For example, you should be able to lock files while your manager is reviewing them. Your manager can then mark the files as approved and unlock them for the client to review.
4. Auditability
An audit trail is another key feature of an enterprise collaboration tool. Whether for general security or compliance concerns, it's important that your chosen solution keep track of what files and other assets users have accessed and when. Having time stamps and usernames can help you, for example, identify who made changes to an important document before it was sent to a client.
5. Access Privileges
Everyone shouldn't have access to everything. That's why it's important that a digital collaboration tool lets you set access privileges. (Tweet this!) Some solutions let you limit access by role or group (e.g., managers, accounting personnel, etc.), while others let you limit access by individual users. Of course, some let you do both. Choose based on your needs.
6. Security
"From client data to internal payroll, employees handle sensitive information regularly," says Messer. Ensure the tool you use is encrypted and widely trusted. You may have to do a bit of digging to see what kind of security protocols each solution uses, but it's necessary. "It's essential you do your research."
7. Anonymity
Ilkka Mäkitalo, CEO of Howspace, says a great feature for a digital collaboration solution to have is the ability to enable anonymity in certain situations. For example, consider decisions leaders make about the company. When seeking input from employees, it can often be beneficial for them to remain anonymous. "Ideas should be judged based on merit, not on the person's authority or standing within the company. That's why collaboration software should offer features like anonymous chat, likes, scoring, and voting."
Mäkitalo says anonymity is also important because it ensures your more introverted employees are able to express themselves equally compared to their extroverted counterparts. "In most organisations, the extroverts are the most outspoken and thus their opinions tend to be heard and weighed more heavily. This means all perspectives aren't considered."
Digital Collaboration Examples
At Mäkitalo's company, leaders put together regular "Online Howspace Days" where the entire organisation gets to discuss agreed-upon topics. They use digital collaboration tools to discover what topics people want to address, and create a discussion agenda from there. "Everyone is able to share their thoughts, score various suggestions, and ultimately participate in the discussion. We have people on three different continents, but digital collaboration tools make this process easy while also not impacting our workflow."
One of the newest efficiencies for Adams' company is improving the way graphic design requests are assigned. Previously, assignments were made by physically handing them off to a designer. After shifting to remote work, the team had to adapt. Now they utilise a workflow set up via their digital collaboration tool—it allows members of the design team to select themselves based on availability and skillset. "This adjusted workflow has allowed our team to be more efficient working remotely than when we were in our office."
Schwartz's team uses two solutions for digital communication and collaboration. One her team uses exclusively for internal workflows, while the other is used to interact with clients. "With the help of both tools, we are able to communicate, collaborate, and support each other in real time."
Practice digital collaboration smoothly, securely, and simply with Glasscubes.
Digital collaboration is all about keeping work moving along and the right people in the loop. Glasscubes is a digital collaboration solution that's earned the highest marks on trusted review sites Capterra and Trustpilot. It has everything you need to ensure your internal and client teams can work together seamlessly.
Share files with key stakeholders, from teammates to clients to vendors. Communicate efficiently through threaded discussions on individual files. Ensure everyone is on track for success with clearly assigned and trackable tasks. Get notifications for items that require your attention.
With Glasscubes, you can:
Store and share files in a secure location, complete with automatic version control. You can even create approval workflows and view clear audit trails of user actions.
Assign and manage tasks for different members of the team, and track them to completion.
Create customised workspaces for each project team in your portfolio. Team members can share resources and communicate with one another in their specific workspace, and you can access them all for easy oversight.
Glasscubes fully supports digital collaboration—and more. Start your free trial today.