Back to blog
Cloud Collaboration: 23 Best Practices For 2023
on 24 March 2023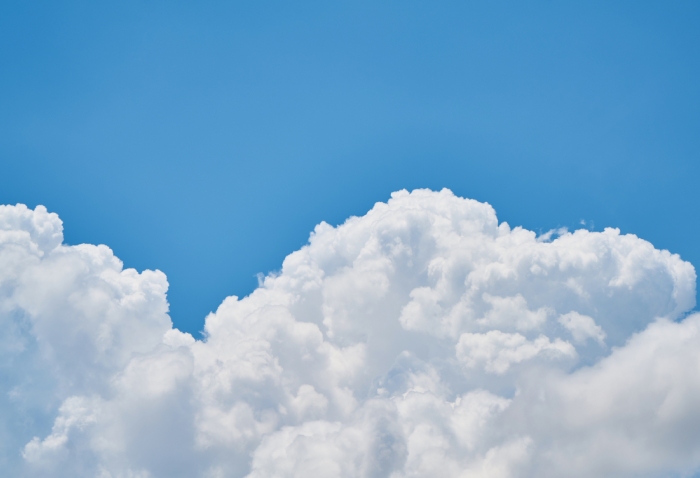 The rise of remote work has necessitated digital tools that help bridge the gap between geographically dispersed workers.
In fact, one Deloitte study indicates that 39% of business leaders agree that introducing digital collaboration platforms is the top factor for making remote work sustainable. Cloud-based tools are the most common of these platforms, and many organisations use them to keep their teams connected and informed.
However, collaboration in the cloud isn't without its hiccups. A small survey we conducted with business leaders in various industries revealed that teams sometimes face issues with these platforms, specifically in relation to real-time collaboration, communicating with coworkers, and integrations with other tools, among other issues.
Despite these challenges, the leaders noted how cloud collaboration tools have been valuable additions to their operations. They've also provided insights on how to use these tools effectively. Below is our roundup of their cloud collaboration best practices—see which ones may be useful to follow in your organisation.
Best Practices For…
"Use passwords & two-factor authentication at all times. Every workplace should take these precautions to ensure sensitive data, conversations, and plans are protected and remain confidential, no matter which tool your organization uses.
—Stanislav Khilobochenko of Clario
"Cloud collaboration tools can be vulnerable to security breaches so it's important to use the security features provided by the tool. To protect sensitive data, this may include multi-factor authentication, encryption, and access limits."
—James White of Media First
"Privacy by design should be adopted as a standard procedure for cloud-based collaboration tools to ensure that security and privacy concerns are addressed from the beginning of a cloud migration project."
—Faizan Ahmed Khan of Ubuy
"Where does your info go? In my opinion, data flow must be considered in cloud migration plans. Specify and record data flows to improve encryption, authentication, network access, etc. Understanding a cloud-based platform's full data flow can aid in regulatory compliance."
—Tia Campbell of Practice Reasoning Tests
"Sharing confidential files publicly is dangerous; that's why you need to set custom permissions and give employees different access. This will give access to employees who are working on specific projects and prevent risk of data breaches."
—Denise Hemke of Checkr
Best Practices For…
"Have a clear system for file management. It's important that employees are always working on the most current version of a document, so there should be a clear way of naming files as well as showing the date and time of the most recent revision."
—Tom Golubovich of Ninja Transfers
"Keep your collaboration tool organized to make it easier for team members to find what they need quickly. Use standardized naming conventions, create subfolders for different projects, and regularly delete outdated files."
—Young Pham of Bizreport
"Limit how many people can work on a document at once. It helps to ensure that people aren't just writing over each other's changes. This keeps things more organized and mitigates confusion."
—Logan Mallory of Motivosity
Best Practices For…
"Establish regular check-ins with your team. Schedule team meetings and one-on-one meetings to stay in touch with team members and ensure that everyone is on track. Use collaboration tools like video conferencing and instant messaging to stay connected."
—Lilian Chen of Bar None Games
"Keep all related communication within the platform. Using both email and collaboration tools creates a messy workspace. Some subjects may be overlooked if they were only mentioned in email. And if you need to reference past conversations, you'd have to uncover multiple threads in different locations."
—Chelsea Cohen of SoStocked
"Take a practical approach to connectivity. Asynchronous discussions allow presenters to relay information without extra demands on work schedules. Teammates can watch the update when it suits their work hours and add their comments and ideas whenever they come to mind."
—Shaunak Amin of SwagMagic
"Take advantage of real-time collaboration and communication tools to ensure that team members are up to date on projects and share updates quickly. This will help increase productivity while allowing for shared understanding among colleagues."
—David Zhang of Kate Backdrop
"Invest in high-quality unified communications (UC). A UC system gives the team the ability to quickly and securely exchange data, documents, and other important information. With features like real-time analytics, search capabilities, and custom notifications, everyone will be able to work efficiently."
—Ryan Faber of Copymatic
"Pay attention to time zones. When a team includes people in multiple time zones, be sure to clarify that differentiator when you communicate deadlines and major updates. This avoids confusion and ensures projects stay on track."
—Cynthia Davies of Cindy's New Mexico LLC
"Always be transparent in your communication. Being as detailed and down to the minute as possible ensures productivity through optimized organization. This is especially true for change management, and managing those shared documents that are top priority."
—Alexandre of Crossing Minds
Best Practices For…
"Maintain a single source of truth. Having a central hub for docs and convos allows everyone access to the same knowledge and information, powering productivity. Knowing where to view project details means folks can jump into their work each day with the answers they need readily available."
—Brian Lee of Arena Club
"Before using a cloud collaboration service, create guidelines and workflows. Set up channels for specific projects or teams, define roles and duties, and build communication and file-sharing protocols."
—James Angel of DYL
"Clearly define expectations and goals for how the cloud collaboration tool will be used in the workplace. Establish guidelines for how files will be shared, who is responsible for certain tasks, and how progress will be tracked."
—Alice Hall of Rowen Homes
"Build workflows around the major features of the cloud collaboration tool. This way, your team will be able to use the tool to its fullest potential without creating unnecessary friction."
—James Wilkinson of Balance ONE
"Provide clear instructions [on how to use the tool]. You want teams to utilize all of its features, so providing clear instructions on how it can and should be used is important. This will also make people more willing to use it, because they'll have a solid understanding of how it works."
—Mark Pierce of Cloud Peak Law Group
"We created standard guidelines that all team members were to adhere to when using our cloud collaboration tools. This included setting specific notification and communication preferences as well as the procedures for sharing documents securely."
—Karl Robinson of Logicata
Best Practices For…
"Using an AI translation tool keeps global teams engaged—for example, using Microsoft Teams with an AI-powered platform like Wordly. Guests select the language they'll speak or type in. Their text is translated into each preferred language which can be viewed via live captioning output, empowering a real-time conversation."
—Dan Kroytor of TailoredPay
"Use automated alerts and notifications. Use a solution that automates key information and activities for employees across devices and applications, and guides them through critical lifecycle events."
—Claudia Torres of TheFab20s
Take cloud collaboration to the next level with Glasscubes.
While no collaboration tool can literally do it all, Glasscubes comes pretty close.
Glasscubes is an all-in-one cloud collaboration solution you can use to bring together as many people as you want—clients, suppliers, affiliates, and of course your own workforce.
Whoever your teams consist of, you can use Glasscubes to keep everyone on track to success:
In our survey, the most cited issue with cloud collaboration platforms was integration with other tools. Glasscubes works seamlessly with other commonly used platforms and offers:
Want to see how other companies are using Glasscubes for cloud collaboration? Check out these case studies. Or, get started working more productively now by requesting a free demo of Glasscubes.