Back to blog
External Collaboration: Why It's Important + 4 Examples
on 2 February 2021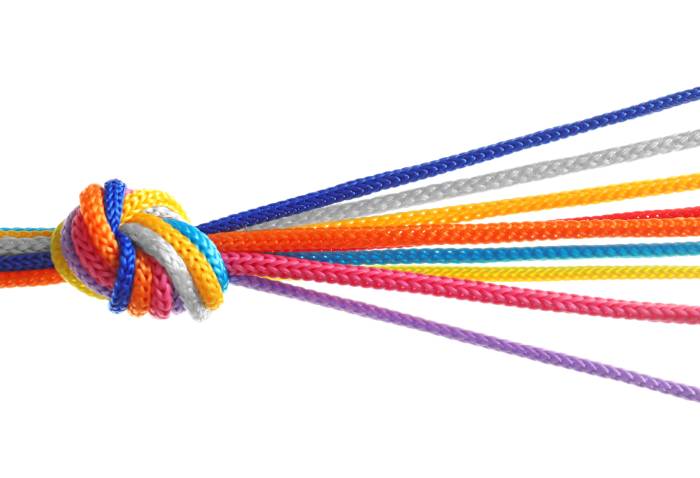 You've done your due diligence in hiring the best and brightest employees that also fit your organisational culture. You've given them a modern space to work in (or the flexibility to work remotely). And you've even implemented relevant tools—including great collaboration software—so they're able to work together seamlessly.
But no matter how well you build and prepare your workforce, you'll stall your growth without external collaboration (working with parties outside your organisation).
Why is external collaboration important?
"You can only do so much with in-house experience, skills, and resources," says Thomas Fultz, CEO of Coffeeble. "External collaboration is required to continually learn and grow. You have to be willing to connect with customers and suppliers so that your company can keep moving forward."
Alex Thompson, founder of Festoon House, adds that external collaboration can provide valuable insights. For example, you can find out quickly from customers what products you need to develop, improve, or shelve altogether. "External collaboration eliminates the guessing game, informing you of what the market values instead of wondering why you're not getting expected results."
Michael Sena, CEO of SENACEA, says external collaboration is also good for achieving outcomes your in-house teams may not be capable of accomplishing at a reasonable cost (or at all). For example, you may have a design project that requires extensive knowledge in an unfamiliar subject matter. "Not only can external providers offer the needed expertise, but they can do so from an unbiased standpoint."
4 External Collaboration Examples
Collaborate With Customers
As Thompson noted above, staying connected with customers is extremely important. He follows his own advice at his company, going so far as to maintain a Facebook group for current customers. He finds the group to be an efficient tool that helps his team stay on top of customer concerns. "Plus, it's a great way to foster a sense of community with our clients."
Collaborate With Vendors
External collaboration doesn't just mean working with clients. Oftentimes, you may need help from third parties to get work done. For example, Sena's team is knowledgeable about spreadsheets, not cameras. So when he wanted professional photos for his team, he turned to a vendor that offered commercial photography. "Outsourcing this task was well worth it. We didn't have to worry about planning, logistics, shooting, or editing."
Collaborate With Industry Professionals
Not every business transaction involves money changing hands. As Fultz can attest to, the age-old system of bartering still has its place in the modern world. For example, for his coffee enthusiast website, he reached out to a coffee machine distributor to set up a mutually beneficial deal. In exchange for a new coffee machine, he would test it out and write a detailed review for his readers. "The vendor could showcase the review to other potential customers, and I had content for my readers—and a free coffee machine, of course."
Collaborate With Outside Experts
Similar to Sena, Fultz knows about coffee making, not graphic design. When he needed a logo for his company, Fultz didn't hesitate to reach out to a skilled graphic designer. "I am no graphics expert, so I knew I needed a helping hand. I sent them my ideas, and they came back with relevant designs. It only took a few tweaks to get the logo exactly how I envisioned."
Make external collaboration a seamless part of your organisation with Glasscubes.
Glasscubes is a robust collaboration solution that ensures your entire organisation is able to stay connected internally and externally. It makes digital collaboration with other departments, clients, and vendors a breeze.
Our solution gives teams like yours the ability to stay in the loop on the latest updates, and share what's most important—all while keeping work moving efficiently. From task management to communication to file sharing, our platform helps you stay in touch and on top of things all in one place.
Use threaded discussions to keep conversations in context, whether discussions deal with client tasks or important project files. And speaking of files, share them to your heart's content—with team members, your clients, your suppliers, and so on.
With Glasscubes, you can:
Store and share files in a secure location, complete with automatic version control. You can even create approval workflows and view clear audit trails of user actions.
Assign and manage tasks for different members of the team, and track them to completion.
Create customised workspaces for each project team in your portfolio. Team members can share resources and communicate with one another in their specific workspace, and you can access them all for easy oversight.
Want to see how other companies are using Glasscubes for internal and external collaboration? Check out these case studies.