Back to blog
How To Create A Seamless Vendor Management Process
on 16 May 2023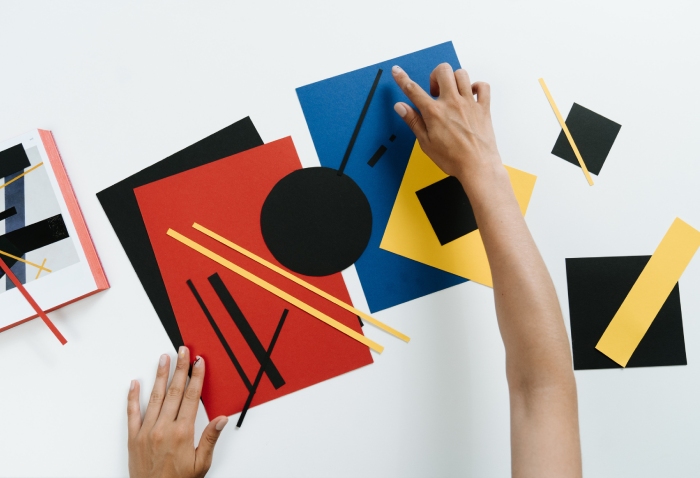 No organisation is completely self-sufficient. Regardless of the products and services they sell, the industry they operate in, or the size of their workforce, organisations must rely on vendors in some capacity.
For example, the organisation may need raw materials to produce electronics equipment or accounting services to audit their books.
In some cases these relationships are one-time engagements, but organisations often have needs that require ongoing external assistance. Having a solid vendor management process in place is key to maintaining productive partnerships that will help your business succeed.
What is vendor management?
Vendor management is the practice of coordinating work with suppliers and other third parties who provide materials, equipment, software, or supporting services to an organisation. This process includes a number of activities, such as vendor selection, contract negotiation, cost control, risk management, and performance monitoring.
The more you depend on vendors, the more important it is to establish an effective vendor management process that ensures you maintain good working relationships with third parties, and that they continually deliver materials and work in accordance with agreed-upon quality and service levels.
"It's crucial to have an effective vendor management process when your company's ability to deliver goods and services—and overall success—are tied to the performance of outside parties," says Sunil Bhuyan, digital marketer and founder of Affiliate Hacker.
Bhuyan says even small issues with vendors can have a domino effect on your supply chain, so it's important to maintain your process and keep relationships in good standing. "When you have good rapport with your suppliers, not only will this mitigate issues but it will also allow you to more easily negotiate lower prices and gain access to discounts and incentives."
So how do you create a solid vendor management process of your own? Keep reading for specific steps to this end, challenges you may face along the way, and what you should look for in a solution to make the process more efficient.
6 Important Steps To Building Your Vendor Management Process
Every organisation's process for managing vendors will look different, but all variations should include, at minimum, the steps below.
1. Determine your goals.
Mercy Lilian, financial expert at FlexiPCB, recommends first doing an internal assessment on the goals you need help reaching and what that help from a third party would look like before investing time and energy in finding any vendors.
"Clear goals provide better understanding of the roles of the buyers and vendors," says Lilian. "They also keep the vendor management process focused, enabling you to more easily control costs and ensure that the terms and conditions are met by all the parties."
2. Implement a vendor management solution.
Lilian says implementing vendor management software not only aids in managing the details of your vendor relationships but it also helps you mitigate risks, automate work, and assess the performance of vendors. Relying on paper or makeshift solutions risks human error, consumes a lot of time, and results in inconsistent workflows. "If possible, choose a solution that integrates with the rest of your technology stack to add greater efficiency in your workflows."
Collaborate with all your vendors in one place with Glasscubes.
Glasscubes is a secure, all-in-one collaboration solution that ensures your team stays in sync with internal and external stakeholders. You can build customisable workspaces for each of your vendor relationships, as well as client projects and internal departments.
Communicate with authorised parties in each workspace through threaded messaging. Share files quickly and securely, inside and outside your organisation. Keep projects on track with features such as task assignments, critical path analyses, and Gantt charts.
Take collaboration to the next level with Glasscubes. Request a free demo today.
3. Research and select potential vendors.
Next, identify potential vendors in the market who can address your needs and help you achieve the goals you've set. Depending on the complexity of your needs, you may opt for a formal RFP process or a more informal shortlisting and review of potential partners. In either case, Lilian advises evaluating vendors based on a number of factors: qualifications, industry experience, resources, job experience, and past performance to name a few.
Peter Hoopis, CEO of Peter Hoopis Ventures, adds that you should engage in insightful conversations with vendors, conduct due diligence and background checks, and speak with past and existing clients. "This step is crucial because you will be stuck with these vendors for the contract duration."
4. Negotiate a contract.
Martin Gasparian, attorney and owner of Maison Law, notes that contract negotiation is an important post-evaluation step in the vendor management process. It's important to get the terms of your relationship in writing.
"You must ensure that everything from payment to delivery processes are covered in your contract," Gasparian explains. "There must be clear-cut contracts in place that address the responsibilities of both parties for the partnership to be successful."
5. Onboard vendors.
Next up is onboarding vendors. This is an opportunity for you to handle administrative tasks such as setting up payment arrangements, and acquiring and distributing any pertinent documentation beyond the initial contract.
Hoopis says this step also includes establishing communication channels with the vendor and training the vendor in using your vendor management system or other software with which they may need to interface.
It's hard to serve your clients properly when you don't know much about them. That's why most teams take time at the start of the relationship to gather important data points about the companies they'll be working with and record them on a client information sheet.
6. Monitor vendor performance.
"Don't assume that vendors will follow the contract to the letter without supervision. Monitoring performance is key to ensuring long-term success," Lilian explains. "This involves frequent data collection, risk reporting and mitigation, and tracking KPIs—for example, completing and shipping orders on time, great service quality as deemed by customer ratings, and other metrics relevant to your business goals."
The Ugly Truth About Vendor Management
"From start to finish, the vendor management process can be lengthy, but the thorough vetting and extensive research will pay off in the end when you find yourself with an outstanding and trustworthy partner for the long term," says Gasparian.
But even with a solid process, bad apples may slip through—or simply sour over time—and wind up violating the agreements you have in place. That's when you must do what Gasparian says business owners dread: pursue termination.
"No owner wants to end a long-term relationship with a vendor, especially if that party was the sole provider of materials or an ancillary service, but you must let go of a neglectful vendor if they're not providing enough value," Gasparian explains. "Be sure to have a list of quality vendors that you can fall back on should you find yourself in this situation."
3 Challenges In The Vendor Management Process
As you build and optimise your vendor management process over time, it's inevitable that you'll face challenges. Below are a few common ones to keep in mind.
1. Contract Breaches
"Contractual disputes are one of the most common legal challenges a business may face when dealing with third parties," says Gasparian. "A significant breach of contract or disagreement between the vendor and the business can lead to bad news and bad blood for both parties."
That's why Gasparian says it's essential to have a clear-cut contract that addresses the responsibilities of both parties—who, what, when, etc. "Both parties should also recognise that business needs and the market change over time, so they should review the contract regularly to ensure the terms remain relevant."
2. Monitoring Vendor Performance
Alex Constantinou, managing director of The Fitness Circle, says when numerous vendor projects are occurring simultaneously, it can be difficult to monitor the status of each provider's efforts. This can lead to issues slipping through the cracks until they snowball into larger problems.
"Using software tailored to vendor management that enables centralised tracking of vendor metrics like quality, delivery time, and cost is one way to keep track of how all your vendors are performing," Constantinou explains.
Abdul Khan, head of marketing at Your PCB, also weighs in on this challenge, noting that it can be difficult to ensure that vendors meet industry quality standards. "Defects or subpar components affect your final products, which can result in significant monetary losses from returns, remakes, and lost clientele."
To ensure sufficient quality, Khan recommends taking the same action his company did: Establish an internal quality control team that assesses vendors' production processes and conducts regular audits.
"In addition, we communicate regularly with our vendors to ensure a clear understanding of our requirements and expectations," Khan explains. "These measures have helped us maintain high-quality standards and timely delivery, which has resulted in satisfied clients and repeat business."
3. Identifying Vendor Risks
One challenge that's often not addressed early enough in the vendor management process is identifying and minimising vendor risks that stem from these outsourced relationships—compliance, information security, reputation, and so on.
To address this challenge, Alice Hall, co-founder of Rowen Homes, recommends establishing a systematic vendor risk management program. It's not enough to understand that risk is present. You must also put the proper safeguards in place to reduce it. "This includes risk assessments, risk mitigation techniques, continual monitoring, and reporting."
5 Features To Consider In A Vendor Management Solution
One of the steps in creating your vendor management process is implementing a purpose-fit solution. Below are a few features to look for when selecting one.
1. Customisable Reporting
"The ability to generate tailored, business-specific reports is crucial," says Eric Dalius, executive chairman of MuzicSwipe. "Look for a system that allows you to choose which data elements to include in your report and arrange them in a format that makes sense for your business."
2. KPI Tracking
Vincent Shine, CEO of ShineACS Locks, says a system that helps you track vendor performance KPIs is beneficial to vendor management. "By monitoring vendor performance, you can identify areas for enhancement and collaborate with vendors to make the necessary adjustments."
3. Data Visualisation
Dalius says a good feature to have in your vendor management system is the ability to visualise your data in charts and graphs. "This will make reviewing performance and project progress easier, which also speeds up decision making."
4. Communication
Jon Morgan, CEO of Venture Smarter, advises that your vendor management software should "enable effective communication between your team and vendors so that everyone remains on the same page throughout your partnership. This can come in the form of direct or threaded messaging, alerts, automated email notifications, and feedback mechanisms."
5. Data Security
"One feature that some businesses overlook when searching for vendor management software is whether the provider can safely and securely house your company's data," says Kyle MacDonald, director of operations at Force by Mojio. "You're trusting the company to keep your company's, vendors', and clients' information safe, so ensure they're taking suitable data security measures."
Support your vendor management process with collaboration solution Glasscubes
Glasscubes helps teams of all sizes collaborate without friction. Your entire organisation can work together from one secure location in the cloud. You can also create unique workspaces where you can loop in external parties like vendors and clients.
"A very good platform to share a high volume of data with selected users. You are able to notify users when you have added or changed something. Great for sensitive information as you are able to share folders with only users of your choice. Solves our problem for data protection and confidentiality. Support is only a click away."

— via Trustpilot
Keep your teams on track to success with a collection of value-packed features:
Glasscubes is also security-minded: All data is protected by SSL encryption in transit and at rest. Plus, data is distributed across multiple physical locations within the UK to ensure high availability.
Want to see how other companies are using Glasscubes to engage with vendors and other parties outside their organisation? See how Aaron & Partners uses Glasscubes as a branded extranet to collaborate with (and impress!) third parties. Or, get started working more efficiently now by requesting a free demo of Glasscubes.