Back to blog
What Is Data Security Management? Definition + 6 Insightful Best Practices
on 27 May 2021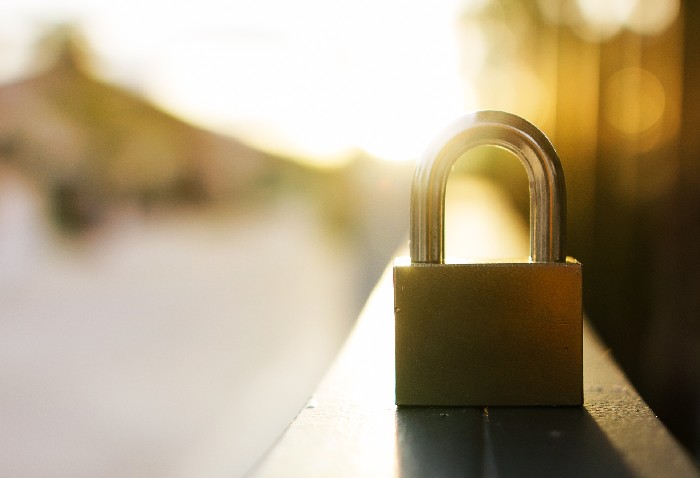 Every day, your workforce creates and shares important data with coworkers, managers, clients, and suppliers. While some of this data is of minor importance, much of it would likely cause some type of financial, reputational, or even emotional harm if accessed by unauthorised parties.
Consider secret formulas, engineering designs, client lists, personnel files, and sensitive patient data—any of this information could be damaging to your company, employees, or customers if accessed and released to competitors or the public. Hence the need for data security management.
If you're curious about what exactly data security entails, keep reading. We provide a clear definition, walk through why it's gained prominence in recent years, and share best practices about how to manage your data security efforts effectively.
What is data security?
Data security is the practice of protecting sensitive, confidential, or otherwise important information from unauthorised access and digital corruption. Data security management is the planning, oversight, and deployment of processes and systems that strengthen data security.
Why is data security important? Because if your organisation's data falls into the wrong hands, there can be dire consequences—employee embarrassment, customer identity theft, legal action against your company, and so on.
It's important to note that any company is at risk of cyberattacks or breaches in data security. Tanya Zhang, co-founder of Nimble Made, says many small and medium-sized businesses mistakenly believe they aren't large enough to be hacked. However, hackers have been known to target companies of all sizes. "Fast-growing companies tend to be the most vulnerable to cyberattacks because they typically lack the proper security protocols and the funds to bounce back. Large corporations can at least manage the post-attack financial burden."
You can safeguard your critical data through many data security methods. One method is building secure infrastructure and using secure software solutions, whether on-premise or in the cloud. But data security management isn't just about employing the latest and greatest technology. There's an important human element to consider—an overwhelming majority (95%) of cloud breaches occur due to human errors, according to a Gartner-quoted statistic in The Wall Street Journal. Human errors typically include failing to update systems and security certificates, misconfiguring servers and other technical infrastructure, and not protecting databases with a password.
Why has data security management gained prominence?
Numerous factors contribute to a stronger focus on data security management. For one, more organisations store their information digitally now than they did a decade ago. They also store more information by comparison. Whereas many companies used to regularly shred paper documents, the digital nature of today's information has made retaining organisational information more common—though companies must still abide by any governmental or industry regulations for data retention and destruction.
Another factor: Data breaches have increased over the past decade—starting at around 400 in 2011; peaking at around 1,600 in 2017; and plateauing at around 1,000 in 2020. Over that timeframe, breaches have exposed billions of data records, taking an emotional and financial toll on the people involved.
6 Best Practices For Data Security Management
1. Use strong passwords.
Sometimes it's the most foundational elements of data security that offer the easiest entry point for hackers and other bad actors. One of these elements is the password. Whether it's protecting a device, a company computer, or an entire database, the password is a weak link if not created with security in mind.
"Many people make the mistake of creating passwords that are easy to remember," says Zhang. "This may be more convenient, but it's a recipe for disaster. You need to use strong passwords—they should be at least eight characters long, with numbers, capitalization, and special characters. And remember to change passwords on a regular basis."
2. Keep software up to date.
"Hackers love scanning networks to find out-of-date software," says Amber Morland, CEO of WinCope. Older software versions often have vulnerabilities hackers can exploit—vulnerabilities that updates typically fix. You can avoid exposure by continually updating computer security settings, operating systems, and other applications to their most recent versions.
"Further, if there are any opportunities to perform updates automatically, take advantage of them," Morland explains. "That way, hackers have a harder time finding loopholes to access or corrupt your data."
3. Make use of cloud services.
If your company doesn't have the manpower or technical know-how to stay on top of more advanced security concerns, such as building the right infrastructure and keeping software up to date, you can always turn to the cloud. "Cloud service providers can work for organisations large and small," says Brian Chung, CEO of Alabaster.
When you use third parties to store your data in the cloud, you don't have to worry about most of the technical aspects of data security management. They have the infrastructure in place, keep their software up to date, and secure your data while on their servers. "Though some larger companies may prefer the control that comes from maintaining on-premise infrastructure and developing in-house solutions, many of today's cloud services offer high levels of data security," Chung explains.
4. Establish internal controls to mitigate employee fraud.
"Regardless of how much you trust your staff, you should still have internal controls that reduce the risk of employee theft of company data or intellectual property," says Pranchil Murray, head of customer success at Malwarefox.
Murray recommends limiting each employee's access to only the data they need to do their jobs. In addition, your systems should keep track of the specific information each employee accesses. He further suggests segregating job responsibilities so no one employee needs to access critical data. "For example, instead of making one employee conduct business transactions and review expense reports, divide those responsibilities between two employees."
5. Train employees on security protocols.
As noted above, human error is an often-cited cause of data breaches. That's why Jake Smith, managing director of Absolute Reg, says it's critical to keep employees abreast of data security. "You should establish a consistent set of security protocols and then train employees on how to adhere to them."
Security topics can include everything from how to treat sensitive information properly to how to react to suspicious digital events. You may also reinforce what some employees may have heard many times before—keep your work laptops close at hand when leaving the workplace, avoid clicking links from unknown sources, and so on. "Employees should be trained on data security best practices during onboarding and on a continuous basis," Smith explains.
6. Back up your data.
Sometimes data breaches or corruption are unavoidable. In these cases, it's important to have a contingency plan for business continuity. "All companies should make it a habit to back up their data on a regular basis, whether it's on a cloud server or physical medium," says Chung.
Without data backups, your workforce will face a mountain of rework on client and internal projects. Not only can this set your company back, but it might be a situation from which you can't recover.
Glasscubes is a robust, secure collaboration solution that not only enables you to share and manage your important documents but also ensures your entire organisation is able to stay connected internally and externally.
Your data security management efforts are supported by secure file sharing and user-level access features. You control who has access to what data. There's also built-in auditability—all actions taken by employees within our solution are trackable.
Further, Glasscubes uses the highest levels of SSL encryption, and data is encrypted in transit and at rest. In addition, all data is distributed across a minimum of three different physical locations across the U.K. for additional protection.
From document management to task management to contextual communication, Glasscubes gives you the ability to stay in the loop on the latest updates, and share what's most important—all while keeping work moving efficiently and securely.
With Glasscubes, you can:
Collect, process, and approve information through customisable, automated forms and workflows that include user assignees, assignee follow-ups, and completion alerts.
Assign and manage tasks for different members of the team, and track them to completion.
Create customised workspaces for each project team in your portfolio. Team members can share resources and communicate with one another in their specific workspace, and you can access them all for easy oversight.
Want to see how other companies are using Glasscubes to collaborate securely? Check out these case studies.