Back to blog
Cloud Storage In Business: Key Benefits, Challenges & More
on 24 September 2021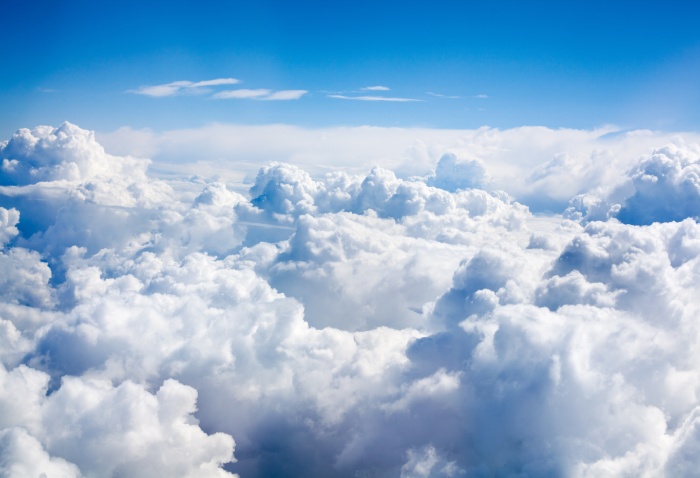 We now live in a digital-first world. Our personal and professional lives are connected through computers, mobile phones, and other devices. Tasks that used to require face-to-face interaction can now be performed through a screen.
Colleagues can communicate with one another and perform their job duties from anywhere in the world.
So, it's no wonder that cloud storage in business has become so commonplace. Why tether yourself to the office file server when you can access important files from the comfort of your home or the local coffee shop? Using cloud storage for business enables remote work and so much more.
What does cloud storage in business have to offer? This in-depth guide provides everything you need to know about the technology, including benefits, challenges, and considerations in choosing a solution. Keep reading to learn more.

The Importance & Evolution Of Cloud-Based Storage For Business
"Cloud storage has been a revolutionary development, as it provides huge potential for data access and sharing," says Adil Advani, senior digital marketing strategist at Port Forwarding Hub. There are now countless ways to store your data remotely with the aid of the cloud, which include documents you can collaboratively edit with coworkers. You can also sync your cloud storage accounts across devices so you can pick up where you left off using your device of choice.
Nate Tsang, CEO of WallStreetZen, adds that using cloud storage for business has become much more ubiquitous over the past few years. He notes that cloud storage has gone from a nice-to-have technology to a complete necessity in virtually all types of organisations. "In addition, the increased familiarity with cloud storage across the workforce means less training is required for employees to use these solutions effectively."
Brian Donovan, CEO of Timeshatter, agrees with Tsang's point about the high adoption rate of cloud storage in business. Donovan notes how cloud storage has shifted from simply being a place to store files to an essential component of core business processes.
"Keeping information in cloud-based applications not only enables any team member to access what they need at any time but also protects against data loss," says Donovan. "In addition, cloud storage aids in business continuity during times such as the recent global pandemic, which disrupted operations for many organisations."
Cloud Storage Vs. On-Premise Storage
While cloud storage in business has gained significant prominence, some organisations still use on-premise storage. For clarity, here are a few distinctions between the two storage approaches:
Control. You hold ultimate control over all your data in an on-premise setup.
Deployment & maintenance. You deploy and maintain the resources necessary to support on-premise storage, including hardware, software, and man-hours.
Security. You generally retain greater security with an on-premise setup as you control which security measures are in place; the same can't be said about cloud-based storage for business, though it's also secure in its own right.
If you're unsure of which to choose, these expert insights will help you decide.

7 Benefits Of Cloud Storage In Business
Switching to the cloud can do wonders for your organisation's workforce and bottom line. See below for the advantages of using cloud storage.
1. It makes files easier to access and share.
Dusan Stanar, CEO of VSS Monitoring, says you can work much more efficiently with cloud storage. Bulky email attachments are gradually becoming obsolete. Sharing a link from your cloud storage is much easier. All your data is centralized and accessible from anywhere, so you won't need any synchronizing devices. You don't need to be connected to a server, and you can use whatever device you like.
"Accessibility is especially crucial for workers who spend a lot of time away from the office and need to access files on the go," Stanar explains. "This is one of the main reasons why everyone is using the cloud. Some cloud systems also provide real-time collaboration, allowing multiple people to work on a file at the same time. This is ideal for project management and collaboration."
2. It features automatic software updates.
Tanya Zhang, co-founder of Nimble Made, says updating software is often a time-consuming activity for staff. But using cloud storage for business means manual software updates are a thing of the past, giving your team more time for other tasks. "You can use the extra time to focus on important matters, such as addressing pressing challenges or growing your business."
3. It reduces costs.
"It's often cheaper to buy cloud storage that uses a fixed cost model than to spfend untold amounts of dollars on storage hardware that requires self-maintenance and upgrades," says Andy Ha, head of marketing at Cloom. "In addition, analysts have noted that as competition among major cloud storage providers intensifies, prices will be equally competitive."
4. It is scalable.
"With cloud storage, you just pay for what you use, as you use it," says Ravi Patel, CEO of Job Alert. You don't have to guess how much storage space you'll need for the year and risk paying for space you won't use. Cloud storage services let you customize the resources available and pay for them depending on your current demands, which you may change as needed.
Ha adds that the ability to access more data storage capacity in the event of unexpected or unplanned business needs can be a great help. Likewise, companies can quickly and easily reduce storage capacity. "When companies begin to consider creating data lakes so that artificial intelligence can be applied to the internet of things (IoT) data or other large data sets, public clouds' almost unlimited storage capacity will come into play in a major way."
5. It enables work mobility.
Bram Jansen, chief editor at vpnAlert, says the cloud's mobility benefits alone are worth the switch for organizations of all sizes. "We can work (and play) whenever and wherever we choose in today's connected society. You can still work productively while waiting for a flight at the airport or at home with a sick child. Working outside the office was once difficult and time-consuming, but cloud storage has remedied that."
6. It ensures data is recoverable.
"Backing up data has always been important to ensure business continuity, but in an era when ransomware attacks—which capture and hold your data hostage for pay—are prevalent, backing up data is particularly urgent," Ha explains. "Most large companies backup data in auxiliary data centers, but cloud storage provides a low-cost alternative. Companies don't need to maintain redundant facilities and can restore data without paying a ransom."
7. It doesn't require any maintenance.
"No matter how carefully you maintain storage assets, disks will crash and equipment will fail," says Ha. In an on-premise setup, the IT department must deal with this emergency. In the cloud environment, this is a problem that the cloud storage provider must address.

3 Challenges In Using Cloud Storage For Business
Cloud storage in business isn't always sunshine and rainbows. While not commonplace, below are a few challenges you may face when switching to the cloud.
1. You may experience issues retrieving data when switching providers.
"Though we'd like to believe that our commercial partnerships would endure, sometimes conflicts arise, there are changes in management, or new opportunities present themselves," says Jeroen van Gils, CEO at EcomContent. "Whatever the case, you may find yourself wanting (or needing) to switch to a different cloud storage provider. What happens to your data then?"
It's critical to know how to retrieve your data if you decide to leave because, according to van Gils, you may have to deal with an uncooperative vendor. They're holding your most sensitive data, and some cloud providers don't make it easy for you when you decide to part ways. "As a result, they may only agree to release it if you pay them extra money—often charged per gigabyte, which adds up quickly."
2. You can lose visibility and control over your data.
Edward Mellett, co-founder of WikiJob, says switching to the cloud relieves you of managing resources; however, this can also lead to less visibility and control of your data. "It's difficult to verify the efficacy of their security safeguards, implement incident response plans, and analyze data for abnormal use patterns. You're forced to rely on the provider, hoping they live up to their promises."
3. You may have limited user access controls.
Chris Nddie, marketing director at ClothingRIC, says user access control is a critical challenge for cloud security, regardless of the type of cloud service you use. "User access control in the cloud, like on-premises security solutions, can be difficult—especially if the cloud service doesn't offer very robust control options. It's vital to verify that the user access restrictions are sufficient or at least can be supplemented with other tools and integrations."
Cloud storage for teams makes organisations large and small more efficient. See what industry experts recommend as the best solutions on the market.

4 Considerations Before Choosing A Cloud Storage Solution
Despite the potential challenges with cloud storage, the benefits make it a worthwhile technology to employ. However, before searching the market, review the following considerations to ensure you're making an informed decision.
1. How secure is their service?
Eden Cheng, co-founder of PeopleFinderFree, says one of the main factors that tend to hold business leaders back from embracing the cloud is the concern over data security. When you decide to use a cloud storage provider, you're handing over your valuable data to a third party with the expectation they'll keep it safe. "Thus, it's critical that the provider has sufficient security measures in place—high-end data encryption, firewalls, anti-virus software, routine security audits, and so on."
2. How available and helpful is their customer support?
Cheng says this aspect is important because there is no perfect technology. Problems are bound to arise at some point. When this happens, you need to ensure the cloud provider can deliver appropriate support, preferably beyond the standard 9-to-5 on weekends. "You should also inquire as to how fast they can respond to an issue, as having your cloud storage go down for an extended period of time can disrupt your business."
3. How does the provider handle data recovery?
Andriy Bogdanov, CEO of Online Divorce, says to take note of whether a cloud storage system retains all lost or deleted data for at least 30 days and enables customers to recover files from any point during that period. "In the event that your company requires the ability to retrieve lost or deleted data that date back longer—180 days or more—there are cloud storage options available to fulfill those criteria as well."
4. What are the pricing options?
"The majority of cloud storage providers offer monthly or yearly subscription options," says Bogdanov. It will depend on your company's needs in terms of the number of users, the quantity of storage, and the features it requires. "Calculate the total cost of each cloud storage solution you're considering to figure out the best option."
Overcome Every Cloud Storage Challenge With Glasscubes
Glasscubes is a robust cloud storage and collaboration solution that ensures your entire organisation is able to stay connected internally and externally—regardless of workforce size. Store a myriad of document types without worrying about limits on file size. Share files securely with anyone you deem appropriate, including employees, clients, and vendors.
No need to worry about challenges other companies have faced with cloud storage solutions:
Your data always belongs to you when stored with us. We never limit access, even if you decide to leave.
You retain visibility and control over your data with our extensive auditing features.
You grant users access as you see fit—assign roles, limit access by folder or file, etc.
In addition, security is a top priority within Glasscubes. Once data reaches our servers, they are immediately synchronised and distributed across a minimum of three different physical locations within the UK. In addition, access to our client portal software uses the highest level of SSL encryption to ensure the transfer of your data is secure between you and our servers. Further, we encrypt all data at rest for ultimate peace of mind.
With Glasscubes, you can also:
Request files from clients in a secure, easy-to-use manner. Avoid the hassle of hunting down important information and doing follow-ups to get what you need.
Collect, process, and approve information through customisable, automated forms and workflows that include user assignees, assignee follow-ups, and completion alerts.
Create customised workspaces for each project team in your portfolio. Team members can share resources and communicate with one another in their specific workspace, and you can access them all for easy oversight.
Want to see how other companies are using Glasscubes to support their teams? Check out these case studies.