Back to blog
Virtual Accounting: Key Tips & Must-Have Tools
on 1 August 2021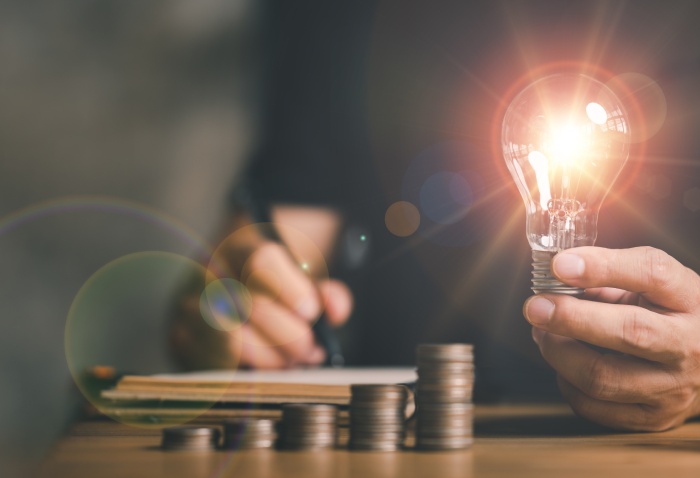 Over the last decade, more and more organisations have been trending toward remote work, whether instituting a hybrid work model or foregoing a physical location altogether. Recent global events have only accelerated this transition.
The accounting space is no exception, with many virtual accounting firms popping up in the U.K., U.S., and other parts of the world.
If you're one such virtual accountant looking to remove physical and geographic limitations from your firm—or if you've already transitioned—keep reading to see what actions you can take to ensure your business succeeds in its new form.
When it comes to virtual accounting vs. traditional accounting, what's the difference? Which approach is best? Find out in this article.
What To Consider Before Transitioning To Virtual Accounting
How you share information. Going virtual means using cloud-based, secure solutions for operations and client collaboration. "Not only should you have a secure online portal that your team can easily operate; the solution must be user friendly for your clients as well," says Matt Green, founder of Ledger Medial Accounting Services.
Your workforce's level of comfort with virtual technology. Abir Syed, CPA and partner at UpCounting, says starting a virtual accounting firm requires a strong investment in technology. Workers at traditional, paper-based firms may not be used to relying so heavily on digital solutions. "People can be trained, of course; however, having a foundational level of tech-savviness is helpful. If the team is too 'old school,' then it can make the transition more challenging."
Data security. "Cyberattacks have become more commonplace in recent years, heightening the need for solid data security, especially when it comes to the sensitive financial data we deal with as virtual accountants," says Zach Reese, CPA and COO of Colony Roofers. "It's critical that whatever solutions you use have top-notch security measures."
With these key considerations out of the way, let's move on to tips experts have to share for giving your virtual accounting firm the best chance at success.
5 Tips To Succeed As A Virtual Accounting Firm
1. Establish a structured onboarding process.
Newly established virtual accountants sometimes forget to adjust their onboarding process. Between the removal of a physical location and the addition of new systems, bringing someone into the organisation can quickly become a confusing ordeal if a firm doesn't consider these changes before hiring new employees.
That's why Green says it's important to create a clear and structured onboarding process. "For example, when we send someone an online portal invite, the portal already contains easy-to-follow instructions and documents that we will need."
2. Master the online meeting.
For employees accustomed to in-person meetings and audio conference calls, the switch to virtual accounting may take some adjustment time. With everyone geographically dispersed, there will be greater need to keep in touch via video to maintain strong relationships. The lack of in-person meetings with coworkers and clients also means eliminating body language, a key communication element.
"Virtual accountants must be comfortable not only on camera but also with screen sharing and other digital features," Green explains. "In addition, simple things like having a link in your email signature that allows the recipient to schedule an online meeting can help with communication efficiency."
3. Go completely paperless.
Syed says it's important to leave any physical limitations behind when you transition to virtual accounting. Chief among these limitations is paper. Many traditional accountancies rely on paper for both employee- and client-related processes, and this dependence can hold back much of the efficiency that virtual accounting can provide. "Going digital may require changes to your processes and client expectations, but trying to manage paper when the team is geographically distributed is incredibly inefficient."
4. Organise and automate your work as much as possible.
"You're a virtual accountant now, and that means you've made strides to digitise your work. The natural next step is to automate," says Ronald Samson, former accountant and current research analyst at CreditDonkey. "Doing so will enable you to spend more time with your clients instead of being stuck completing mundane tasks."
5. Make yourself irreplaceable.
Going virtual may open the door to new possibilities for you, but it also opens the door to competitors. Clients who may have stuck with you for years because you were in close proximity will also realise that accounting work doesn't need to have physical or geographic ties. So, be prepared for some clients to explore their options among other virtual accounting firms.
This new reality is why Samson explains that it's essential to double down on your efforts to be indispensable to your clients. "The only way to ensure your success in this business is to give your clients value that isn't easily replicated by competitors."
8 Tools Of The Virtual Accounting Trade (By Purpose)
As a virtual accountant, you'll need tools to support your work. See what solutions experts recommend below.
Virtual Accounting (#1 – #4)
"FreshBooks is one of the most popular tools among traditional and virtual accounting firms. Although the app initially functioned as an invoice and expense tracking solution, this tool can integrate with your business to create financial reports, process payments, complete payroll, and track timesheets.
"QuickBooks is an excellent tool widely known for its versatility. It offers many useful features: profit and loss statements, invoice records, balance sheets, and standard size analysis. It eliminates the excessive paperwork traditionally required of accounting operations and helps keep the financial data of your business updated.
"Wage Point is a tool that's all about simplifying your business payroll. It helps virtual accountants save time, money, and other resources needed to process payroll. Through the tool, you can make deposits, sort taxes, and generate end-of-year reports. This really helps ease the transition from a physical to a virtual environment."
- Emily Perez, account manager at Kitchen Infinity
"Bill.com is a web-based bill management system that helps you perform secure money transactions. Pay bills by integrating with accounting and banking systems, and handle bill approval, automated bill entry, and A/R management."
- Harriet Chan, co-founder of CocoFinder
Communication & Collaboration (#5 & #6)
"GoToMeeting is a web-hosted platform that aids in conducting online meetings. You can share screens, perform video conferencing, and perform financial reviews with clients flawlessly, whether on desktop or mobile. This solution helps make meeting clients in the virtual space feel like meeting them in person.
"SmartVault is an online document storage and file-sharing platform that includes useful security protocols. Send, receive, and store vital client documents. You can also customise permissions and take advantage of an additional portal option integrated with QuickBooks."
- Harriet Chan
Client Acquisition (#7 & #8)
"Upwork and Thumbtack are valuable platforms that address client acquisition, an imperative business area for virtual accounting. These tools help you connect with potential clients. By joining these platforms, you can search for and bid on accounting projects. While each platform may require a fee for using their services, you'll be increasing your reach and gaining clients, which will more than make up for the cost."
- Tracey Roulhac, certified public accountant & owner of Sensual Fashion Boutique
Get an all-in-one solution for your virtual accounting firm with Glasscubes.
Glasscubes is a robust collaboration solution and client portal that improves the client experience and ensures your entire organisation is able to stay connected internally and externally—regardless of workforce size. Secure file sharing and task management allow your virtual accountants and clients to stay on the same page.
Security is a top priority within Glasscubes. Once data reaches our servers, they are immediately synchronised and distributed across a minimum of three different physical locations within the U.K. In addition, access to our client portal software uses the highest level of SSL encryption to ensure the transfer of your data is secure between you and our servers. Further, we encrypt all data at rest for ultimate peace of mind.
Our solution helps everyone stay in the loop on the latest updates and share what's most important—all while keeping work moving efficiently. Use threaded discussions to keep conversations in context, whether discussions deal with client tasks or important project files. From task management to communication to file sharing, our platform helps you stay in touch and on top of things all in one place.
With Glasscubes, you can:
Request files from clients in a secure, easy-to-use manner. Avoid the hassle of hunting down important information and doing follow-ups to get what you need.
Collect, process, and approve information through customisable, automated forms and workflows that include user assignees, assignee follow-ups, and completion alerts.
Create customised workspaces for each project team in your portfolio. Team members can share resources and communicate with one another in their specific workspace, and you can access them all for easy oversight.
Want to see how other industries are using Glasscubes to support their teams? Check out these case studies.