Back to blog
Client Onboarding For Accountants: An Improvement Guide
on 12 May 2022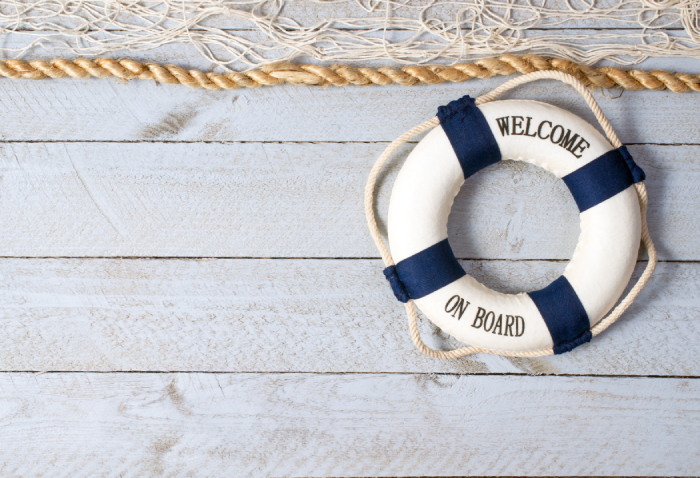 In a perfect world, all your new accounting clients would know exactly what they're supposed to do and when, and who to talk to in your firm about certain items. Similarly, you would know who to contact on the client side when you have questions. Everyone would be clear about expectations from both sides.
But we don't live in a perfect world. In fact, our world can be very messy at times. That's why client onboarding processes are so vital—to help keep things neat and tidy.
You can optimise these processes using a combination of technology (e.g., client onboarding software for accountants) and good old fashioned process improvement. Keep reading to see what insights accountants and other finance professionals share concerning these optimisation methods.
Why is optimising the client onboarding process important?
Client onboarding consists of familiarising new clients with your accounting team and the processes you have developed to meet their needs. After an effective onboarding, clients should fully understand the information they need to collect and hand over, the services they'll be receiving, and their own role in the partnership. In addition, your team should understand the needs the client is trying to address and their communication preferences.
"Client onboarding is critical for accounting firms," says Jasmine DiLucci, JD, CPA, and principal at DiLucci CPA Firm. "Firms work with a lot of clients and need a substantial amount of information from them to do their job well. If the onboarding process is disorganised, it's unlikely that clients will understand what's needed and by when, placing firms in a difficult position when work is due."
For example, consider taxes. Government deadlines dictate when all tax returns are due. In DiLucci's experience, firms with ineffective onboarding processes typically don't receive enough or the right information during onboarding, and find it difficult to coordinate with clients to access it later. "This results in firms having to submit last-minute tax returns with missing or inaccurate information, which is something neither the client nor firms want."
Situations like this underscore the importance of having a streamlined client onboarding process. DiLucci explains that this not only "provides a much better client experience, but also improves service quality and timeliness, since the added efficiency affords your accounting team more time to focus on their work and stay ahead of deadlines."
It's never too late to try to improve your client onboarding process. Keep reading to see what DiLucci and a few other finance professionals recommend.
8 Ways To Improve The Client Onboarding Process
1. Make client onboarding a high priority.
Kenny Kline, president and financial lead at BarBend, says it's common for accounting firms to concentrate more on acquiring new clients and providing high-quality service to existing clients, putting onboarding on the back burner. While these tasks are important, onboarding should play an equally important role.
Without an effective onboarding process, both the client and your team will struggle to get on the same page about expectations, which can cause unnecessary friction. This diminishes your acquisition efforts and makes it challenging to provide superior service.
"To ensure clients are successful and you deliver on your service promise, you must commit the required resources, time, and personnel to ensure a smooth onboarding process," Kline explains.
2. Keep the client onboarding process simple.
"Accounting is already a complex-enough discipline, so client onboarding needs to be smooth and easy to follow for both your client and your team," says Allan Stolc, founder of Bankly.
Stolc says you're setting the tone of your relationship, and you have to show clients that working with your firm is not difficult. "Make your client feel that you have competent, reliable accounting staff that work efficiently. That way, clients can say they made the right decision in partnering with you."
3. Collect as much information as possible from the beginning.
DiLucci says you should clearly identify the information you need to perform the client's requested services and ask for it during the onboarding process. "Onboarding is typically when clients are the most engaged and willing to respond to information requests. Clients get busy and have multiple priorities, so trying to hunt down information weeks or months later can quickly become an exercise in futility."
4. Set clear expectations in multiple ways.
"While the engagement letter will be the primary piece of evidence that both you and the client are on the same page, it's helpful to provide reminders or recaps to your client," DiLucci explains.
Beyond the engagement letter, DiLucci recommends solidifying expectations with the client through other means, such as an onboarding phone call and a next-steps email. "The email could inform the client that you need X information or tasks completed before being fully onboarded as a client. Ensure them that their efforts will put your team in the best position to help them with their accounting needs."
5. Diagram your current client onboarding process.
Creating a process flow can help you and your team visualise the onboarding process. Lars Koch, finance specialist at Kredit Finance, recommends listing every step in the process, then identifying where you can either cut out unnecessary tasks or consolidate them so they can be completed faster. "This is your opportunity to get rid of lengthy forms or redundant paperwork."
6. Collect payment upfront.
Regardless of your pricing model, DiLucci says it's important to collect some portion of what you plan to charge upfront. "Collecting payment as part of the onboarding process ensures clients are invested in the engagement and working with your team. They're much more likely to respond to your information requests. In addition, clients are less likely to choose another firm, leaving you wondering why they're dodging your phone calls or not replying to your emails."
Pricing for accountants varies based on several factors. See what advice these finance experts share for strategizing your fee structure & increasing profitability.
7. Digitise your forms and contracts.
Dealing with paper slows down any process. That's why Koch advises accountants to convert everything into digital documents that new clients can complete online or sign electronically. "This significantly increases the speed of processing on both ends."
8. Implement a client portal.
Koch recommends creating or purchasing a user-friendly client portal where you and clients can upload important files and documents. "A good firm should be able to set up an account for each new client that allows them to securely upload all of the documents necessary for processing, which significantly reduces wait times over dealing with traditional mail."
Client Onboarding Software For Accountants: Must-Have Capabilities
As DiLucci and others noted above, technology is an important component of optimising your onboarding process. Client onboarding software for accountants comes in different forms, though typically it's some version of a client portal with various features that aid in collaboration.
Features to look for in this type of solution include:
Information capture. "It's important for client onboarding software to assist staff in collecting the appropriate information through digitised forms to complete and submit financial documents," says DiLucci.
Automation. Today's client portals can often automate routine, mundane tasks, like following up on client information requests. "Whenever possible, your chosen solution should help your team save time, and automation is a key method of achieving that," DiLucci explains.
Reminders. Instead of hunting down clients to sign or approve an important document, a client portal can automatically remind them to handle the task. "This frees up time for staff to focus on more pressing work," says DiLucci.
Secure file sharing. "Accounting deals with a lot of sensitive financial information that needs to be protected," says DiLucci. A client portal with proper security measures ensures clients and internal team members can upload and store files worry-free.
"Unfortunately, many accounting firms don't use enough technology in their business, and it's to the detriment of the client and their team," says DiLucci. "We learned from experience, and now we and our clients enjoy a much more efficient onboarding process with the solutions we've implemented."
Go beyond client onboarding software for accountants with Glasscubes, a powerful collaboration solution.
To ensure client onboarding and ongoing service delivery go smoothly, turn to Glasscubes, an all-in-one collaboration solution and client portal. Ours is a solution tailor-made for accountants who want to efficiently collaborate with multiple clients.
Glasscubes enables you to:
Control the flow of information between your team and your clients
Gather information from clients in a timely manner and automatically chase overdue or missing items
Ensure information is acted on as it is received by replacing repetitive actions with a custom, automated workflow
Glasscubes is also security-minded: All data is protected by SSL encryption, and distributed across multiple physical locations across the UK to ensure high availability.
If you'd like a demonstration or want to see how other accountancies are using Glasscubes, learn more here.