Back to blog
Accounting Process Improvement: How To Optimize Your Firm
on 17 February 2022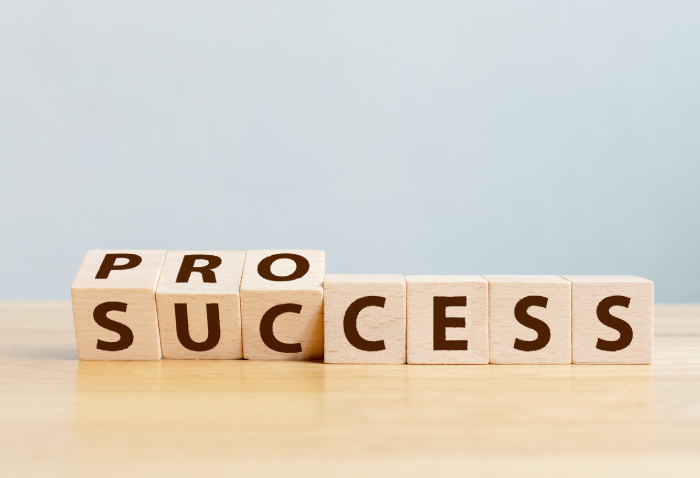 Process improvement is the modification of business processes to address changes in business needs, market demand, technology, and other factors. This practice is prevalent in organisations of all sizes across industries, including accounting firms and businesses with dedicated accounting functions.
Who should practice accounting process improvement?
"The speed at which technology is evolving is creating huge opportunities for finance and accounting departments to streamline their operations and free up their people to work on higher-value tasks," says Colin Smith, CPA and owner of CPA Exam Maven.
Smith adds that accounting firms—which often play the role of trusted advisor to clients—can provide fresh perspectives on accounting matters their clients haven't considered, and encourage accounting process improvement efforts. "Accounting firms can help clients achieve their goals without losing sight of quality or compliance requirements."
Jim Downes, fractional CFO and founder of BlueprintCFO, emphasises the need for accounting firms to look inward when thinking about accounting process improvement. "They should prioritise improvement just as much as any other company; otherwise, they'll be left in the dust by competitors. To grow and scale, they must embrace the concept of continuous improvement—and not just for their clients."
What accounting processes need to be improved?
Sarwar Qureshi, CPA and partner at Paterson & Company, says using time as the basis for billing clients is a process that needs an overhaul. While keeping track of time is important, the focus on using time multiplied by hourly rate is becoming outdated.
"Time-based billing puts the accountant and the client at opposite ends of the table where the accountant may want to spend more time on something but the client wants them to spend less," Qureshi explains. "The traditional process can also make it difficult for clients to receive a proper quote. Fixed fees and value billing are the way of the future."
Billing after work is completed is another process Qureshi believes should be improved. Typically, accountants complete the work and then wait 30 days (or more) to get paid. This creates a cash crunch in their own business and requires the accounting firm to have money tied up as working capital or incur interest charges if they use lending.
Time management in accounting is an important skill to learn. To get the most out of your workweek, check out these tips from other accountants.
"Accountants are sought out to provide guidance and tips on cash flow to their clients, yet post-service billing is contradictory—they figuratively hurt themselves by adhering to this traditional practice," Qureshi explains. "Having clients pay a regular monthly fee is becoming more appealing as the entire world moves more and more towards subscription-based services. It also helps the client have a predictable monthly amount to pay rather than a large bill at year's end."
Downes also calls out a few areas where organisations should focus their accounting process improvement efforts—specifically in regard to enhancing their automation:
Bill payment systems. Replace paper checks with automated electronic payment systems.
Sales invoices and collections. Implement automated systems to minimize laborious follow up and invoice processing.
Payroll processing. This finance process should be automated and managed through a full-service payroll provider.
Smith notes that the financial close cycle is in need of a revamp as well. He says that, for a long time, accounting departments were viewed strictly as cost centers and were at the bottom of the priority list when it came time to make strategic investments. That perspective has shifted in recent years.
"Today, companies now see the value of spending time and money to reduce the close cycle from seven days down to two," says Smith. "Not only does it allow them to report financial results quicker, but it frees up accounting teams to focus on more strategic initiatives and analyze the vast troves of data that companies are constantly trying to understand."
Another Area Ripe For Accounting Process Improvement: Client Collaboration
The typical scope of accounting software doesn't fully address collaboration with clients, which makes working with clients inefficient and strains your efforts at relationship-building. That's why one of the most pertinent cloud tools your accounting firm can take advantage of is Glasscubes—it's a file storage solution and client portal in one.
Accounting departments and dedicated firms are increasingly using our platform to improve collaboration and foster great relationships with their clients because it enables them to:
Control the flow of information between themselves and their clients
Gather information from clients in a timely manner and automatically chase overdue or missing items
Ensure information is acted on as it is received by replacing repetitive actions with a custom, automated workflow
Is your onboarding process up to snuff? Here's some expert guidance on client onboarding processes and software for accountants.
Glasscubes is also security-minded: All data is protected by SSL encryption, and distributed across multiple physical locations across the UK to ensure high availability.
If you'd like a demonstration or want to see how other accountancies are using Glasscubes, learn more here.