Back to blog
Time Management In Accounting: 7 Tips From Successful Accountants
on 19 May 2022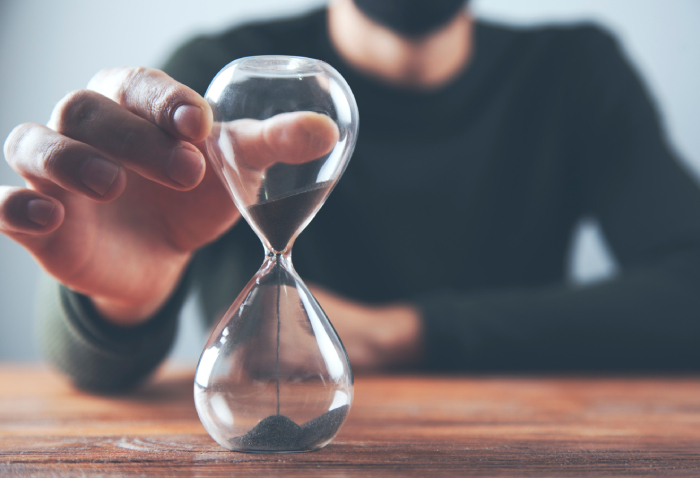 If you're like most accountants, there never seems to be enough time in the workweek to address all your clients' needs, so you often wind up working late—and even over the weekend.
"Accountants and their staff are always busy, which actually tends to be a positive sign of business success," says Irene Graham, CFA at Spylix. "However, such fast-paced work can oftentimes become too hectic, making it hard to deliver high-quality work before assigned deadlines. That's why it's essential to master time management in accounting."
How exactly can you reach new levels of efficiency in your work? Keep reading to see what successful accountants recommend to maximise your time management efforts.
7 Tips On Time Management For Accountants
1. Set reasonable communication expectations with clients.
Abir Syed, CPA, CA, and cofounder of UpCounting, says clients need to understand that you'll respond within a reasonable timeframe—typically 24 hours—so you can focus on work tasks without being interrupted. "Don't set the expectation that you'll always respond immediately; otherwise, you'll be bombarded with calls and emails that you don't feel like you can ignore. You'll never get anything done."
2. Schedule time in your calendar for important tasks.
To Stephanie Ng, CPA and CFO of I Pass Group, effective time management in accounting means setting aside time to ensure important tasks are given proper attention. "Block off your calendar and let other staff know you won't be available during that time. You can record an out-of-office voicemail and set up an auto reply on your email as reminders."
3. Hire more staff.
"If you can't efficiently handle new work–or the work you already have—you may be understaffed," says Adam Ng, FA, tax advisor, and CEO of Trusted. "You don't necessarily have to hire another accountant. Hiring even an office manager or an assistant can help clear some of the administrative tasks from your to-do list so you can focus on core accounting work."
4. Assess your workload daily.
Even if you've been proactive enough to plan out your week, Graham says it's important to assess (or reassess) the work you plan to do each day. "Spend a few minutes before each workday to plan out what must be done that day. For larger tasks, start by breaking them down into smaller, more actionable steps you can tackle hour by hour."
5. Invest in time management software for accountants.
Technology is a must-have component of any modern-day accounting business. There are a number of tools available that can help you and your team gain efficiency. "For example, a good project management solution can help keep you on task instead of wasting time thinking about what needs to get done next," says Michael Eckstein, EA, accountant, and owner of Resting Business Face.
6. Batch similar tasks together.
Jaclyn Strauss, CPA and CEO of 2ndVault, says performing the same type of accounting task back to back can be helpful with time management. "For example, if you have several reports to write, work on them consecutively instead of spreading them out over different days. This will help you use your time more efficiently."
7. Delegate tasks.
"Complete or delegate tasks as they are assigned, especially if they originate from email," says Stephanie Ng. "A full inbox will bog you down. When reviewing, immediately file emails that don't require a response or action. Filter and prioritize tasks via email if you can't promptly complete tasks for large projects."
Client management and time management in accounting go hand in hand. Master both with Glasscubes.
Clients make your business, but they can also steal a lot of your time if you don't set proper boundaries and set up automated workflows for collecting information. You're on your own with the former, but Glasscubes can help with the latter.
We built an all-in-one collaboration solution and client portal tailored to the needs of accountants who want to efficiently collaborate with multiple clients.
Glasscubes enables you to:
Control the flow of information between your team and your clients
Gather information from clients in a timely manner and automatically chase overdue or missing items
Ensure information is acted on as it is received by replacing repetitive actions with a custom, automated workflow
Glasscubes is also security-minded: All data is protected by SSL encryption, and distributed across multiple physical locations across the UK to ensure high availability.
If you'd like a demonstration or want to see how other accountancies are using Glasscubes, learn more here.