Back to blog
Measuring Client Experience: 5 Tips For Accounting Firms
on 10 June 2022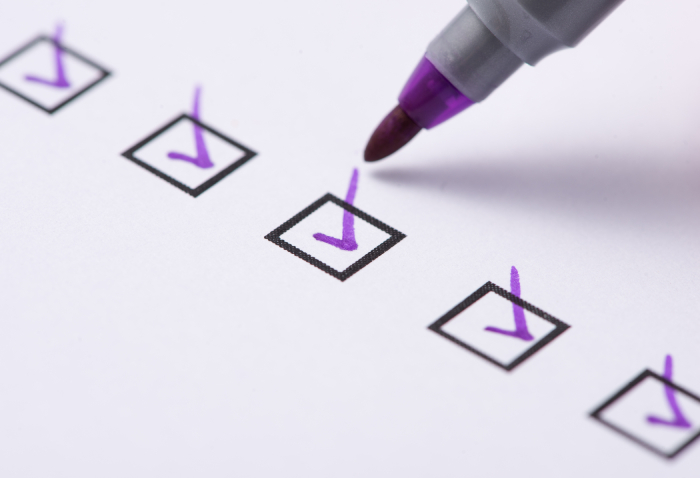 Relationships are critical to service-based businesses, and accounting is no different. The work you do and the interactions you have with clients impacts their view of your firm. If something is amiss, it could sour your relationship and cause them to leave your firm for a competitor.
That's why measuring client experience is essential to your firm's success. To help you measure effectively, consider the context and tips below.
What is the client experience?
"At its core, the client experience is about their level of satisfaction in engaging with your firm's staff and services," says Jasmine DiLucci, JD, CPA, and principal at DiLucci CPA Firm. "So in measuring the client experience, you're gauging how happy clients are with your working relationship."
DiLucci says communication is one of the most important factors in the client experience. For example, she says many CPAs who wind up with unhappy clients do so because they didn't communicate effectively or enough. In this scenario, clients are typically dissatisfied because they either don't know the status of the engagement or are unclear of what you did for them.
"In most cases, these CPAs are facing communication challenges because they've taken on too many clients," DiLucci explains. "Calls, emails, and messages slip through the cracks, and clients are left in the dark. Measuring client experience periodically can help identify these lapses before they become a problem."
Colin Smith, CPA and owner of CPA Exam Maven, adds that, beyond communication, it also matters whether you saved your clients time or money, and made things easier for them. "As in most fields, relationships matter. Gauging these aspects gets to the heart of why clients stick with their accountants."
Understanding your firm's client experience is one of the most important things you can do to stay competitive—following are a few tips that will help you keep your finger on the pulse.
5 Tips For Measuring Client Experience At Your Accounting Firm
1. Make use of client satisfaction surveys.
For accounting firms, it's essential to gather client feedback. One great way to get it is through surveys. You can put together a simple questionnaire and send it to the client for them to fill out and return.
Smith recommends surveying during both peak and non-peak periods. "If most of your services are seasonal, then understanding how your clients respond during the busy season and again six months later—when things have calmed down—could give you valuable perspective."
Glasscubes makes it easy to create client feedback forms for your accounting firm. Decide on your questions, use a drag-and-drop interface to build the form, send it to clients, and get alerts when forms are submitted.
2. Consider other quantifiable data sources.
Do you email your clients a monthly newsletter or other interesting content such as articles and thought leadership pieces? Smith says your open rates may be useful for measuring client experience, albeit indirectly. "It can clue you in on how much your clients value your expertise and opinion."
3. Pay close attention to client actions.
Quantifying client satisfaction through tools like surveys can be helpful, but it shouldn't be your only method of gauging whether your clients are happy. Smith advises combining hard data with client actions. "Surveys only get you so far. How are your firm's interactions with the clients you serve? Do they request additional services? Do they recommend you to others?"
4. Ask clients directly about their satisfaction.
"One approach to measuring client experience I regularly use at my firm is to simply ask clients how they're feeling," says DiLucci. For example, you may ask a client how satisfied they were with last month's bookkeeping services or if they have any issues they haven't voiced yet. "The point is just ask. In my experience, if you've cultivated a good working relationship with clients, they'll open up."
5. Watch out for unreasonable clients.
DiLucci says it's important to hone your skill of discernment when it comes to clients. While some clients may present more issues or need more handholding than others, there are clients who may just be unreasonable.
"Learn to identify clients who may have unrealistic expectations early on—ideally before signing off on an engagement letter," DiLucci explains. "This way, you avoid taking on clients whose expectations you can't meet while they monopolize the time you could be spending on your ideal clients."
Measuring client experience is simple with Glasscubes.
Glasscubes is an all-in-one collaboration solution and client portal tailored to the needs of accountants who want to efficiently collaborate with multiple clients.
In Glasscubes you can build forms and develop time-saving workflows to deliver and collect them automatically.
Plus, include automatic notifications so the client (and your team) doesn't forget anything.
But Glasscubes offers more than forms. You can improve the client experience using our collaboration capabilities such as file sharing, task management, and communication. Use our solution to:
Simplify communication with clients and strengthen your working relationship.
Gather information from clients in a timely manner and automatically chase overdue or missing items.
Ensure information is acted on as it is received by replacing repetitive actions with a custom, automated workflow.
Glasscubes is also security-minded: All data is protected by SSL encryption, and distributed across multiple physical locations across the UK to ensure high availability.
If you'd like a demonstration or want to see how other accountancies are using Glasscubes, learn more here.