Back to blog
Gathering Client Information For Your Accounting Firm
on 21 July 2022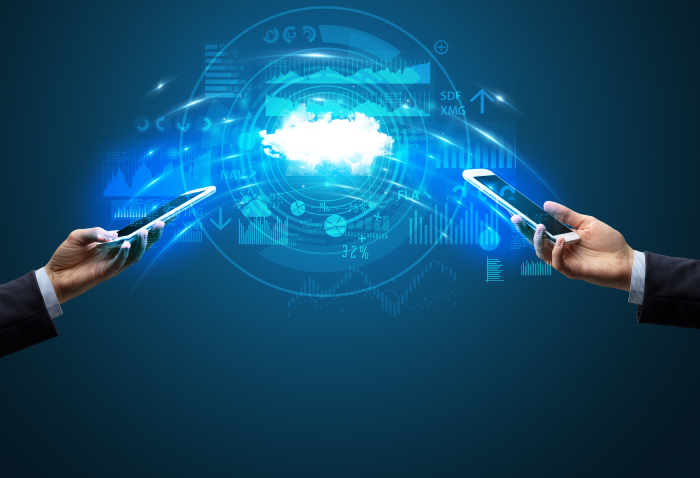 Running an accounting firm, whether solo or with a team, is challenging in many ways. You must keep up with new legislation, continually perfect your craft, and ensure your clients are satisfied. Moreover, clients present one of the biggest roadblocks:
No matter how skilled you are or how many resources you have at your disposal, you still have to depend on the client to provide the information required to render your services.
This dependency presents several challenges. Below, two successful accountants — Colin Smith, CPA and owner of CPA Exam Maven, and Jasmine DiLucci, JD, CPA, and principal at JD Tax Law and DiLucci CPA Firm — provide their insights on the best ways to address them.
4 Information-Gathering Challenges (And How To Overcome Them)
Challenge #1: Knowing what information to collect.
What information do you need from clients—should you ask for everything but the kitchen sink, or collect information based on certain services?
"For new clients, you should plan to collect, at a minimum, copies of their issued financial statements from the previous two years, along with any debt agreements for third-party debt, shareholder agreements, and their capitalization table," says Smith. "These documents will give you a fairly comprehensive view of the client's business."
For specific services like tax return preparation, Smith says you'll also want copies of the client's tax returns from the past few years and records of any other voluntary tax elections or filings they've made in the past, such as an S-Corp election. "This will help you verify the proper tax treatment and forms to use during filing season."
DiLucci says that standard bookkeeping or accounting services will also require gathering additional information (or digital access) from clients:
Bank account statements
Credit card statements
Merchant service records
"For greater efficiency on both sides, it's better to ask for view-only access to the client's financial accounts instead of static copies, especially for ongoing accounting services," DiLucci explains. "This way you don't have to worry about delays in performing your work, and the client doesn't have to set aside time to collect and send the information."
Challenge #2: Getting sufficient information.
Smith says many companies, especially smaller businesses that don't employ document management systems, are prone to misplacing or losing track of documents that may be critical to understanding the company's legal structure and past performance.
"Since accounting firms are responsible for providing assurance over a company's financial statements — and the firm's reputation is on the line — it's ultimately up to the firm to obtain the information required to perform its services," Smith explains. "Or at least take measures to reduce the risk it's taking on with this assurance."
To account for this, Smith advises being up-front with clients about the information you need at the onset. Let them know you'll need all the information before starting the engagement. "Plan to give them at least a few weeks to gather all of what you need, especially for new clients."
Challenge #3: Receiving all the information you asked for. client portal like Glasscubes
"Even if you provide a full list of necessary information, there still may be times where a client only sends half of what you need," says DiLucci. While this can be frustrating, she recommends staying calm. "Be sure to follow up with them quickly to keep the momentum going. They may think they've provided enough for you to get started or misinterpreted what you were asking for."
You can further reduce frustration by implementing a client portal like Glasscubes that allows you to easily request documents from clients, and then automatically follows up with them until all files are uploaded.
Challenge #4: Collecting information in a consistent manner.
Clients have their own preferences on how to provide the information you request. Some may provide direct access to all pertinent financial accounts; others may send PDFs; and others may want to provide you with physical copies.
Dealing with this range of collection methods is inefficient, so DiLucci recommends having a standardised way of gathering the information you need. For example, you may require all clients to use your client portal so you can keep work from all your clients in one place. "If you allow any exceptions, just be sure to have a process in place to handle them efficiently. But don't be afraid to turn the client down either—not every client is a good fit for your firm."
Make information-gathering a simple process with Glasscubes.
You can avoid a number of information-gathering challenges simply by using Glasscubes, a client portal that helps accountants collaborate seamlessly with clients. Keep track of multiple client projects with customised workspaces, securely store and share sensitive documents, assign tasks to clients or employees to complete, and more.
Glasscubes enables you to:
Gather information from clients in a timely manner and automatically chase overdue or missing items.
Simplify communication with clients and strengthen your working relationship.
Ensure information is acted on as it is received by replacing repetitive actions with a custom, automated workflow.
Glasscubes is also security-minded: All data is protected by SSL encryption, and distributed across multiple physical locations across the UK to ensure high availability.
If you'd like a demonstration or want to see how other accountancies are using Glasscubes, learn more here.