Back to blog
Glasscubes: The White Label Accounting Solution Of Choice
on 2 September 2022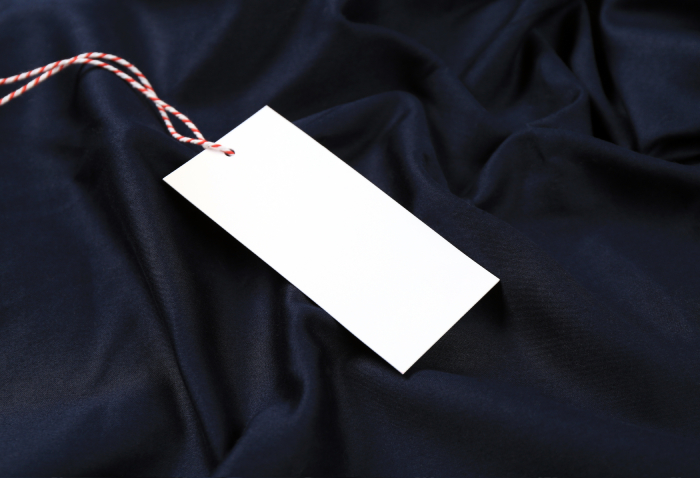 As an accountant, your primary focus is on providing clients with specialised knowledge and professional services they can't reasonably handle themselves. However, you still operate a business, and branding is a key part of growing your business and being successful over the long term.
That's why seeking out white label accounting solutions is important. A white label accounting solution is software that addresses the needs of your accounting business and appears as if it was created by your firm; in reality, the software was created by an unrelated third party. White label accounting solutions allow you to tailor their look and feel with your own branding elements.
Whether it's white label bookkeeping or collaboration tools, implementing the right solution with your unique branding can have a positive impact on client perception.
Glasscubes, a white-labeled client portal, can help with the collaboration part. It allows you to enhance client communication and work with them more efficiently, all while providing a seamless brand experience that includes your company's colors, logo, and more. It's used by accountancies around the world to:
Create client-specific workspaces. Create a unique workspace for each client to keep work separated, and assign only relevant team members to each space.
Request files. Neither you nor your clients like having to repeatedly communicate about what documents are needed and when. Avoid the back-and-forth by requesting files through Glasscubes just once—the system automatically follows up if it doesn't receive all items.
Manage tasks. You and your clients have parts to play in getting accounting work done. Easily assign tasks to the appropriate parties to ensure work items are completed by their deadlines.
You can enjoy these features and more in a secure system. All data is protected by SSL encryption, and distributed across multiple physical locations across the UK to ensure high availability.
Start your free trial of Glasscubes today and see how quickly your efficiency increases.
Want to learn more about white-label accounting solutions? Keep reading to find out how it can benefit your accounting practice.
Benefits Of White Label Accounting Solutions
White labeling your accounting software is important for a number of reasons, as one CPA explains below.
"Accountants aren't software developers—and they don't have extra time to use that skill set even if they were—so it only makes sense to turn to the market to find a relevant solution instead of building one," says Colin Smith, CPA and owner of CPA Exam Maven. "This enables you to focus on your core accounting competencies and better serve clients. Being able to present that solution as your own is like icing on the cake."
Speaking of icing, Smith shares several tasty benefits of white label accounting:
It helps sell the value proposition of your firm. What makes your firm stand out among competitors? Beyond experience and credentials, the tools you use can impact the perceived value of your services. "Using a robust white-label solution showcases how serious your firm is, helping clients view you as a professional, authoritative resource," Smith explains.
It improves the client experience. Smith says that clients expect to use modern technology tools as a part of doing business. "We're no longer sitting across the conference table from clients—we're in chat channels and on video calls. Avoiding digital solutions at your firm will only add friction to the client experience and make your work more inefficient."
It lowers costs. "When you take advantage of a white label accounting solution, you don't have to worry about keeping up with maintenance and updates," says Smith. "That means significant labor savings."
Glasscubes: The White Label Accounting Solution Used By Industry-leading Accounting Firms
Glasscubes makes collaborating with clients more efficient, saving your team time and ensuring they can properly deliver services to clients in a timely manner. But don't just take our word for it. See what users are saying on third-party review site Trustpilot, where Glasscubes has a 4.9-star rating:
We joined Glasscubes in 2019 as we were looking for a system for document storage initially. We quickly realised it had more to offer. We now use the system for projects, document storage, tasks, and more. The team has been really helpful with setup […]. Very happy overall.

—David W.
Case Study: Johnston Carmichael
Accountants across multiple geographies enjoy using Glasscubes. Johnston Carmichael, the largest independent firm of chartered accountants and business advisers in Scotland, adopted Glasscubes as an alternative to its existing client portal, which was clunky and hard to use. Now, not only does its workforce find Glasscubes easy to use, but our solution has also reduced the time they spend chasing documents and managing tasks.
"More and more data is being processed and passed between stakeholders digitally—a best-in-class system is critical to successfully engage with your stakeholders and client base. For that reason, we would recommend Glasscubes," says Ewan Bolt, the company's head of digital solutions.
Ready to see why so many accountancies are turning to Glasscubes for their collaboration needs? Request a free demo today.