Back to blog
Measuring Internal Communications: Examples & Benefits
on 7 October 2019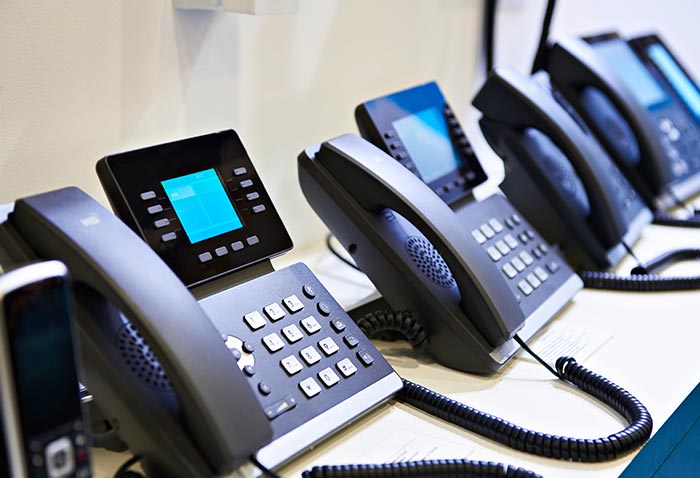 Internal communication is just as important as external communication with customers. The way your team operates on a daily basis has a direct impact on your company's output—your products, services, and customer support.
That's why measuring internal communications should be part of your regular practice, so you can make improvements accordingly. (Tweet this!) Below we look at a few ways to measure internal communication and the benefits you can receive in kind. (And if you're just getting started on your internal communications journey, there are a number of tools, methods, and templates you can use for guidance.)
Communication Metrics (With Examples)
Measurement of internal communications typically comes in two flavors: quantitative and qualitative. Both can be achieved using a workplace communication survey, where you can ask some questions that are numerically based (such as a rating) and others that require written responses.
Dee Clayton, managing director of Simply Amazing Training, says most people believe they are good communicators and rate themselves highly on quantitative questions, but think others don't communicate so well, rating others lower by comparison. "What's interesting is seeing this play out once all the scores are tallied up. It becomes clear that not everyone is communicating as well as they think they are."
On the qualitative side, Clayton says she likes to test how well a message has been understood once it's been passed on a few times. She recommends sending a message to a few people or a single team, making sure to communicate it as clearly as possible. After the message has been disseminated to different parts of the business, check with people who didn't receive the original message and ask them to relay what's been communicated back to you. "The clarity of their response will give you a baseline of how effective your internal communications are. It will also give you a feel for how difficult great communication actually is."
Workplace Communication Survey Questions
Depending on how you compile your team communication survey, it may be quantitative (asking for scaled answers) or qualitative (allowing for more descriptive answers). In most cases, your survey will be a mix of both.
Below are a few statements Clayton recommends quantifying by using a scale of agreement level. Example wording: On a scale from 1 to 10, with 10 being complete agreement, how much do you agree with the following statements?

I quickly resolve communication issues that interfere with our team's effectiveness.
Other team members quickly resolve communication issues that interfere with our team's effectiveness.
I trust the information I get from the person I report to.
Communication happens on a timely basis regarding projects or work-streams I contribute to.
My ideas and opinions are highly valued, even when they differ from others.
I value other team members' ideas and opinions, even when they differ from my views.
I demonstrate good communication skills and ways of working.
The person I directly report to demonstrates good communication skills and ways of working.
In contrast, Dmytro Okunyev at Chanty recommends these qualitative questions to get a general sense of communication roadblocks:
Do you think there is a way we can improve communication in the organisation?
Do you have consistent trouble communicating with your manager?
Have you had any problems communicating with your team this week?
To gauge more specific struggles, Justin Barlow of the Nigel Wright Group recommends the questions below. In place of the "X," insert the specific context that fits your organisation—a change in company policy, an addition to the team, or even a simple choice between new office amenities.
What are your views on X?
How do you think X will impact you?
What do you want to address first about X?
What have you heard about how other teams are reacting to X?
Benefits Of Measuring Internal Communications
Taking the time to improve internal communications could yield some significant advantages:
Increased engagement. Clayton says a single employee's disengagement could be contagious, resulting in lower morale across the team. For that reason alone it's worthwhile to do whatever you can to increase engagement. Better communication is also great for feeling included: "Everyone is heard and all ideas are explored instead of just the loudest."
Better staff retention. "Good communication results in a great place to work. Your views are valued and you make a difference, so employees want to stay," explains Clayton.
Greater productivity. Okunyev says teams that communicate better are more productive and don't miss deadlines. "They generally have fewer issues with project management and overall performance."
Looking for an internal communication software for your company? The right software will solve these key challenges.
Keep internal communications on track and in sync with Glasscubes.
Glasscubes is your go-to internal communications solution, whether your organisation is spread across the city, the country, or the globe. Everyone can stay up to date on company happenings in your company intranet, or you can create smaller workspaces for different departments or specific projects. Centralising communications ensures the entire team is on the same page. Plus, you can use the polling feature to query your team on internal communication issues to identify areas of improvement.
With Glasscubes, you can:
Store and share files in a secure location, complete with automatic version control. You can even create approval workflows and view clear audit trails of user actions.
Create customised workspaces for each project team in your portfolio. Team members can share resources and communicate with one another in their specific workspace, and you can access them all for easy oversight.
Communicate practically anywhere through threaded discussions on the general message board, on specific files, on assigned tasks, or through instant messenger.
Give your internal communications the boost it needs. Start your free trial of Glasscubes today.