Back to blog
5 Key KPIs For Internal Communications
on 30 June 2020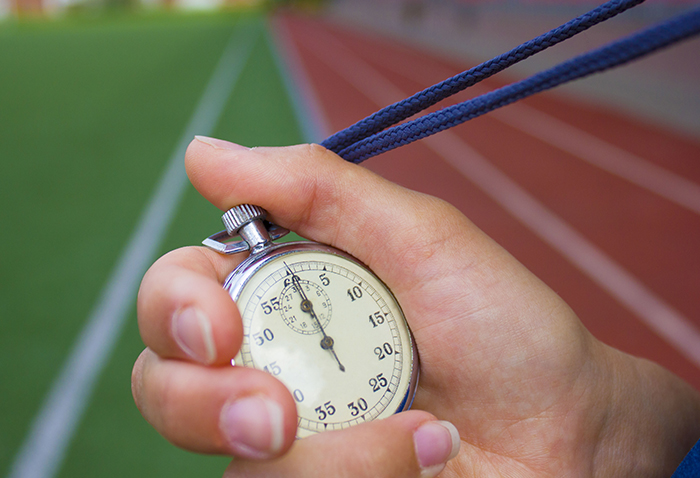 Focusing on clearly and consistently communicating with your employees can help your organisation gain a competitive advantage. Companies that have an effective internal communication strategy are 3.5 times more likely to outperform their peers. But how do you gauge whether your approach is working?
Check out the below KPIs for internal communications that some industry experts use to evaluate their strategy.
5 KPIs For Internal Communications
1. Email Response Time
Jayson DeMers, CEO of EmailAnalytics, says email response time is a critical KPI for communication skills within your team. Response time applies to sales and customer service teams, but it's also critical for internal communications. "Waiting for a response is an enormous efficiency black hole, especially if that response impacts workflows. It can be mitigated by monitoring and improving average email response times so people do less waiting and more working."
Hassan Alnassir, founder of SizeGraf, adds that employee response time with emails can be a good indication of how well they follow up with their coworkers and superiors. "Try sending an email to your team asking them what they're working on currently, then check how long they take to reply."
If you're looking for a way to find this email metric, DeMers suggests two options: for G Suite users, there's EmailAnalytics, the product his company produces. Alternatively, if your organisation uses Outlook, you can try MyAnalytics.
2. Meeting Participation
If your corporate communication goals surround getting employees involved and speaking up about company initiatives, you can use meeting participation as one of your internal KPIs. (Tweet this!) Alnassir recommends gauging how many employees actively contribute or ask questions during team presentations or meetings. "Determine the percentage of employees actively communicating versus passively listening."
Having more employees that ask questions or give feedback during meetings can be a positive indicator of effective internal communication. You can assign a team member to see how many people spoke during a meeting compared to the number of participants, then track that metric over time.
3. Employee Feedback
For a more formal approach, try sending out employee surveys. Ask communication-focused questions, and try to quantify them by using a scale of agreement. Here are a few example questions you can ask:
On a scale from 1 to 10, how much do you agree that you are informed about company news?
On a scale from 1 to 10, how much do you agree that your manager responds in a timely fashion to your work requests?
On a scale from 1 to 10, how much do you agree that your teammates communicate effectively?
4. Collaboration Solution Adoption
If your organisation uses a collaboration solution to connect teams and departments, look at the number of employees that use the solution. Allan Borch, founder of Dotcom Dollar, says you can also use login rates to get a more accurate picture of adoption. The more employees adopt the product, the better job your organisation is doing with communicating how important the solution is to their workflow and organisational success.
5. Collaboration Solution Engagement
Going one step further, Alnassir says you can use engagement metrics within the collaboration solution to determine the success of your internal communication. "If your team members are frequently engaging with one another online, this is a good indicator of effective internal communication."
Useful metrics to track include the number of messages exchanged between team members, likes and mentions on threaded discussions, the number of posts published on the blog, and the number of comments on those blogs.
Whatever your corporate communication goals, reach them easily with Glasscubes.
Keep your internal communication on track with Glasscubes, a robust collaboration hub that combines communication, task management, and file sharing together to help your team work seamlessly.
Communicate efficiently through threaded discussions. Ensure everyone is on track for success with clearly assigned and trackable tasks. Get notifications for items that require your attention. Plus, share files with key stakeholders—from teammates to clients to vendors.
With Glasscubes, you can:
Store and share files in a secure location, complete with automatic version control. You can even create approval workflows and view clear audit trails of user actions.
Assign and manage tasks for different members of the team, and track them to completion.
Create customised workspaces for each project team in your portfolio. Team members can share resources and communicate with one another in their specific workspace, and you can access them all for easy oversight.
Glasscubes supports your most pressing corporate communication goals. Start your free trial today.