Back to blog
Enterprise Content Management (ECM): The Complete Guide
on 18 January 2021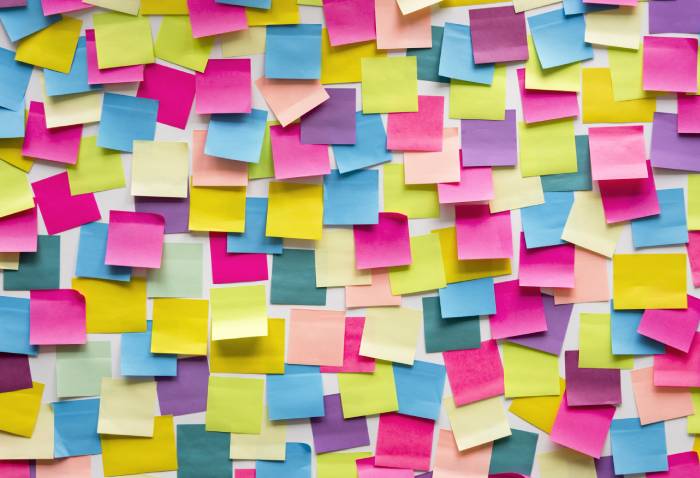 Every day, your workforce creates and references content to perform their job duties and keep the organisation on track for success. This content fuels business processes, informs safety practices, educates new hires, and more.
From emails to spreadsheets, enterprise content lays the foundation for nearly every organisational activity in the form of paper files, electronic documents, and other media.
With content playing such a vital role in the organisational ecosystem, it's no wonder enterprise content management—and associated solutions—have gained prominence in recent years. Organisations across the globe are taking advantage of it to stay competitive. If you're interested in learning more about enterprise content management and getting a handle on it within your organisation, we put together this guide to help.
What is ECM?
Enterprise content management (ECM) is the intentional process of digitally collecting, storing, organising, delivering, applying, archiving, and destroying the information created by company leaders and workforce members to support strategic goals and company processes.
Managing enterprise content effectively—including making it easily accessible—helps ensure goals are met and business processes have consistent outcomes.
There are numerous enterprise content management examples in the workplace. For instance, a manufacturing firm may use ECM to review, edit, and approve its contracts with suppliers. The same firm can employ ECM to manage new hire paperwork and ensure compliance with local and state laws. An enterprise content management system they might use to address these tasks is Glasscubes.
The Importance Of Enterprise Content Management
"ECM enables businesses to go beyond traditional document management," says Marcus Clarke, founder of Searchant. "It provides an integrated enterprise platform for managing the complete life cycle of information, automating content-centric business processes, and enabling records management."
Clarke says ECM can help organizations gain better control over content, including how it's created, where it resides, and how it's accessed. It also streamlines business processes to increase productivity and efficiencies, thereby reducing costs. "Most importantly, an enterprise content management system brings all an organisation's content together in a way that helps knowledge workers make decisions faster. This has a significantly positive impact on company success."
Christian Bolz, founder of Retail CRM Cloud, adds that having an ECM can help companies greatly increase their effectiveness and productivity. This is because an ECM can have content delivered to the right people at the right time, and that makes a big difference in how workers move through their daily workflows.
"ECM can help your organisation run like a well-oiled machine, while also decreasing operational costs," says Bolz. "Business is becoming more digitized every day, and any process or solution is worthwhile if it helps us stay on top of the growing mountain of content within our organisations."
Enterprise Content Management Systems: 6 Important Questions To Choose The Best Fit
An enterprise content management system is the tool that enables ECM. As you search the market for one that might work for your organisation, ask yourself the below questions to ensure you have the most fitting enterprise content management requirements, and your selection hits the mark.
1. Does the ECM system align with your business goals?
Bolz says the right ECM system accommodates your needs and business goals. When choosing one, make sure that the solution provider understands your unique organisational context to ensure their offering fits the bill. While most ECM solutions work for a number of use cases, they aren't one size fits all. So you need to be clear on what you're trying to achieve in implementing one. "That way, you can narrow your search to find systems that prioritize the functions that meet your needs. This will not only save you time, but also mitigate needing to find another solution if your first pick isn't a good fit."
2. Does the ECM solution integrate with existing software?
"To make a smooth transition into ECM, there's no use in picking out a solution that can't be well integrated with your existing software," says Bolz. "This will just create friction and slow down business processes. So find an ECM that works with solutions you currently use and save your workforce hours of time and frustration."
3. How user-friendly is the ECM software?
Bolz says having a system that's easy to grasp will enable your workforce to have a more seamless transition and a shorter training period. "Training is something that needs to be done regardless of the system you choose, but some systems are harder to learn than others."
For example, many organisations simply choose a widely known ECM solution such as Microsoft SharePoint. It has brand recognition, and it's a sister product of other Microsoft products, which makes adding it into the solution ecosystem a relatively easy task. However, many users think it's too complex and hard to learn—a factor that could result in low adoption among employees. Hence why it's important to do your research to ensure you find the right solution.
4. How scalable is the ECM solution?
Bolz says you need a system that scales up or down to adjust to your changing business needs. Market conditions change from year to year—in some cases, from month to month—meaning you may need more or less from your ECM solution over time. Flexibility in capabilities (and pricing) is important here. "So look into systems that not only match your current needs but can grow and adjust as your business grows."
5. How does search work in the ECM system?
Tim McMullin, VP of sales at Grooper, recommends looking for an ECM system that allows your workforce to search for information using natural language. "If your users know how to search for what they need on Google, but don't know how to search using more structured language and metadata, that will lead you towards (or away from) certain solutions. They need be able to find important information quickly, so choose an ECM system that fits the search capabilities of your workforce."
6. What is the true cost of the ECM solution?
Katie Fellenz, head of marketing at Trust & Will, says it's really important to consider all the costs of a prospective ECM platform, including hidden ones. "When you're working a new platform into your budget, the sticker price isn't always what you end up paying for over time. There are often costs associated with the solution that show up after purchase."
For example, future costs like maintenance, upgrades, and feature add-ons can raise the overall bill for the solution. There is also the cost of training your team on the new system, which may take days, weeks, or even months. In the meantime, your team is less productive, resulting in less ROI for their labor. "With this in mind, it's essential you look closely at the true cost of the ECM solutions you're considering. You want to pick the right solution that also fits within your budget."
Enterprise Content Management: 5 Implementation Best Practices
1. Assess your current content-related processes.
John Cho, founder of My Pet Child, says when implementing an ECM system, the first crucial step that is often overlooked is taking stock of how you currently store and distribute information. "What works? What doesn't work? Auditing your current processes will ensure you're implementing your chosen system in a way that makes sense to your workforce."
2. Be clear on the new way of working—but also be flexible.
Cho notes that it's essential to make the rules of engagement clear when it comes to your ECM practices. Set the rules from the beginning so that all leaders and workforce members are on the same page about what's expected from them.
Are department leaders required to lead the charge when it comes to how their teams create and share content? Are new content-focused responsibilities being added to current roles, or is there a new role dedicated to content-focused tasks?
What about content access? Cho says being stricter about content access is typically a better approach than simply keeping all content open to everyone. "It's more respectful to grant access on a need-to-know basis than having to revoke access after realizing certain documents should be more confidential. This can make employees feel like they've done something wrong, or are being punished. So take care in determining access."
The above questions are just a sampling of what you should ask before informing the organisation of content-related rules. The important takeaway is to ensure everyone in your organisation knows what to expect once the ECM system is implemented. "But also be ready to adapt these rules as business needs evolve, or as you receive feedback from your workforce that inspires policy changes," Cho explains.
3. Test the system.
Just like with any system, you don't want to immediately roll it out to the entire organisation all at once. If you do, you're taking a large gamble that everything works correctly, and that your business processes won't be negatively impacted.
Instead of a full rollout, try testing your chosen ECM system in stages. For example, you can pick one or two departments to start with. Try incorporating a few business processes in those departments into the ECM system and seeing what impact this has over several weeks (or even months).
While testing, you may find the system works as intended and does everything you expected. Alternatively, you may see glaring issues that indicate the solution won't be a good fit. You might also identify issues you didn't even consider before. Whatever the case, taking this risk-averse approach can help mitigate large problems that may cost you time and money, and avoid lowering the adoption rate of any future system implementations.
4. Seek feedback from your workforce.
Your implementation shouldn't be done in a bubble. Even if you don't identify any technical issues with the system, it's important to consider the experiences your workforce has in using it. Give your employees a way to share their thoughts about the system as it pertains to their daily workflows.
For example, the system may work as expected overall, but several teams may find it difficult to reach consistent outcomes with their specific business processes. With some investigation, you may be able to identify and rectify the issue or develop a workaround. However, if these processes are mission-critical, you may need to find another solution.
5. Stick to your plan.
Implementing a new ECM system can be like getting a new toy—you want to do anything and everything with it. But it's important to stick to the plan you developed so your chosen solution supports your strategic goals. If you or your workforce gets sidetracked trying out all the system's bells and whistles, you may have issues with lower productivity and less desirable outcomes from business processes.
Master enterprise content management with Glasscubes.
Glasscubes is a robust enterprise content management system that ensures your entire organisation is kept in the loop about organisational best practices, ideal process approaches, and other key insights.
Our solution gives teams like yours the ability to stay in the loop on the latest updates, and share what's most important—all while keeping work moving efficiently. From task management to communication to file sharing, our platform helps you stay in touch and on top of things all in one place.
Use threaded discussions to keep conversations in context, whether discussions deal with client tasks or important project files. And speaking of files, share them to your heart's content—with team members, your clients, your suppliers, and so on.
With Glasscubes, you can:
Store and share files in a secure location, complete with automatic version control. You can even create approval workflows and view clear audit trails of user actions.
Assign and manage tasks for different members of the team, and track them to completion.
Create customised workspaces for each project team in your portfolio. Team members can share resources and communicate with one another in their specific workspace, and you can access them all for easy oversight.
Many organisations have used our enterprise content management system to achieve greater success. Check out some of their stories.