Back to blog
Document Management Vs. Content Management: A Breakdown
on 30 June 2021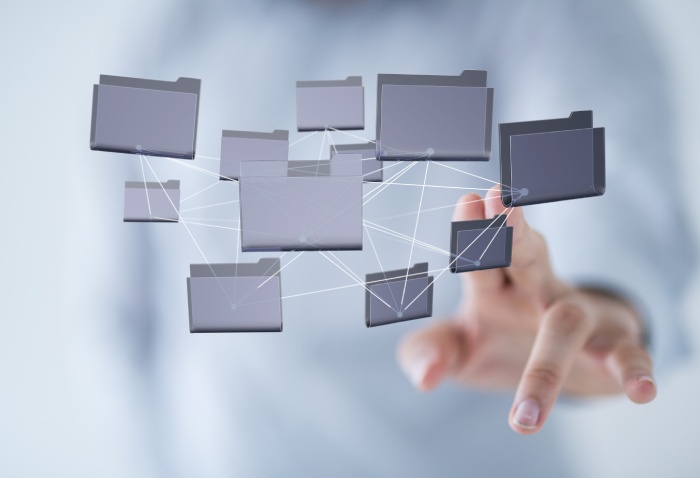 We live in a business world that centers around documents and content. Naturally, we've created practices around keeping such information organised. Enter document and content management.
Defining Document & Content Management
Document management is the organised practice of storing, sorting, and tracking structured documents, typically as electronic files within a digital solution. Structured documents include the everyday documents most knowledge workers handle: PDFs, PowerPoint presentations, Excel files, Word documents, and the like. The purpose of a document management system (DMS) is to make the document management process more efficient and less prone to human error.
Content management encompasses a broader scope than document management, taking on the management of both structured and unstructured data. Not only can a content management system (CMS) handle PDFs, but it also deals with web content, Flash files, and various types of raw data.
Understanding document management vs. content management is important for deciding on the most appropriate system for your organisation to use. To that end, we compare these two concepts below.
Content Management Vs. Document Management: A Comparison
Similarities
"For starters, both DMSs and CMSs are SaaS-based technologies, which means they can be hosted on a third-party server and data can be safely stored in the cloud and accessed from any secure device," says Stacey Kane, business development lead at Easy Merchant.
"The systems also provide a central location to store all organisational data," Kane explains. "This location comes with constraints on who can access specific data based on their credentials. For example, you may have sensitive client files you only want higher-level managers to view. A CMS and a DMS can limit viewability."
In addition, both systems enable the orderly and logical compilation and storing of information. "And that information is indexed and searchable, so workforce members can find the document or content they need to handle their job duties."
Differences
The main difference in content management vs. document management lies in the type of data they handle. Document management focuses on structured data, such as the kind found in PDFs and similar files.
In addition, DMSs usually include imaging and scanning functionality that aren't typically found in content management software. For example, they often offer optical character recognition and even handprint character recognition to digitize hard copies of documents.
"In contrast, content management addresses both structured and unstructured data," Kane explains. This allows these systems to manage more complex types of media, such as web content and digital assets.
What about DMS vs. CMS use cases? Kane says typical use cases for DMSs include regulatory compliance and workflow management, whereas CMSs are often used more for content storage, retrieval, and publishing.
Go beyond document management with an all-in-one collaboration solution.
Glasscubes comes out on top in any CMS vs. DMS debate, though admittedly, our strength is document management. Our robust collaboration solution gives you the power to not only store files securely but also take advantage of advanced document management features, such as approval workflows.
Say you have a document that needs approval by your manager and the client. After drafting the document, you can lock it. Since no one can edit the file while it's locked, you don't have to worry about anyone changing the document before your manager reviews it. Once your manager approves the document, you can lock it again, and send it to your client for their review.
But we don't stop at document management. Our solution helps everyone stay in the loop on the latest updates and share what's most important—all while keeping work moving efficiently. Use threaded discussions to keep conversations in context, whether discussions deal with client tasks or important project files. From task management to communication to file sharing, our platform helps you stay in touch and on top of things all in one place.
With Glasscubes, you can:
Store and share files in a secure location, complete with automatic version control. You can even create approval workflows and view clear audit trails of user actions.
Assign and manage tasks for different members of the team, and track them to completion.
Create customised workspaces for each project team in your portfolio. Team members can share resources and communicate with one another in their specific workspace, and you can access them all for easy oversight.
Want to see how other companies are using Glasscubes for document management and more? Check out these case studies.