Back to blog
Cloud-Based Intranet Software
on 29 June 2021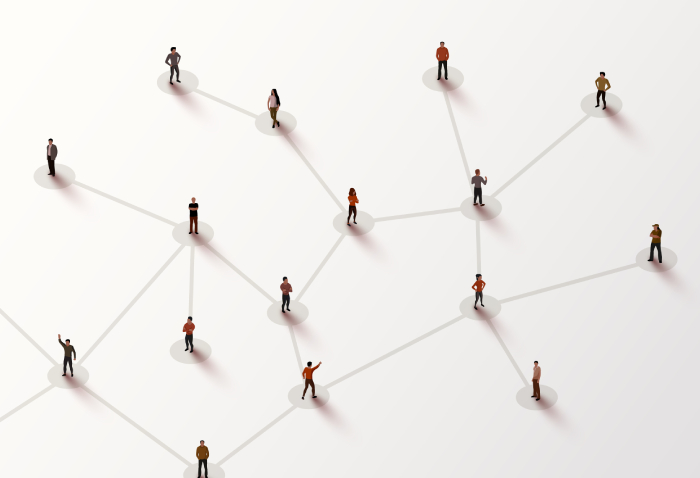 Does there seem to be a disconnect between your organisation and your workforce? No one likes being out of the loop, whether it's about company happenings or project status.
If employees are confused about company direction and managers are unsure how projects are progressing, you could benefit from cloud-based intranet software.
What is cloud-based intranet software? It's a solution that connects your workforce and enables them to securely communicate and collaborate with one another. Unlike traditional intranet solutions, cloud-computing intranets are maintained by the solution provider. You don't have to worry about retaining IT staff or staying on top of updates.
Glasscubes is one such cloud intranet, but it goes beyond the standard offering. In addition to features like company announcements, notifications, and file sharing, you can take advantage of:
Information workflows. Automate how information flows within your organisation so the right people get the right information at the right time.
Customisable workspaces. Organise communications, documents, and tasks in exclusive spaces that are accessible to only those whom you've given permission.
Project management. Be confident that everyone knows who is responsible for which tasks.

If you want to see what else Glasscubes has to offer before starting your guided demo, keep reading. There's more to our cloud-based intranet solution than you may think.
5 Cloud Intranet Features In Glasscubes
1. Information Workflows
Workflows require collecting the right information—and then sharing that information with the right people in a timely manner. You can do that with Glasscubes' online forms and automated workflow feature. This feature ensures your team spends less time tracking down information, and more time making use of it.
2. Customisable Workspaces
A workspace is a virtual hub where your team can collaborate in real time or asynchronously. You can create as many as you like for any use—client projects, departments, member directories, and more. Keep workspaces exclusive to employees, or loop in clients and vendors as needed.
3. Project Management
Make managing projects easier by assigning tasks to appropriate team members, clients, or any member of the workspace. Stay on track with task management features, such as task dependencies, critical path analysis, and Gantt charts.
4. File Sharing
Store and share files securely with teammates and clients alike. You can store any file type, from PDFs to images to Word documents. Once uploaded, files are automatically version-controlled, so your team will always be working on the most up-to-date version.
5. Dashboard
Each workspace has its own customisable summary page, which allows you to make announcements and view a summary of the latest activity—recent files, file updates, recent posts, created tasks, and completed tasks. You can pin high-priority announcements—or just the latest news—to the main dashboard for your team to continue referencing.
4 Reasons To Choose Glasscubes Over Other Solutions
1. It's easy to use.
Glasscubes requires virtually no set up or training. Just log in and set your preferences. We've designed our solution so that new users can easily pick up the ins and outs—most people acclimate themselves the same day.
2. It functions as both an intranet and an extranet.
Many intranet solutions are limited to internal use—only company employees, contractors, and the like can access services. However, Glasscubes doubles as an extranet, which means you can easily invite clients, vendors, and other third parties to collaborate with internal teams.
Why is this valuable? Instead of implementing a separate solution to collaborate with your clients, you can simply create a separate, secure workspace for each client project. That way, you can keep client files, messages, and tasks exclusive to a particular client and relevant internal team members.
3. It provides great support.
While we hope your user experience is seamless, we're here if you need help or have questions about any of our features. We provide multiple support options, including our knowledgebase and dedicated team members, who are available via phone, email, and chat. Check out our support page for more details.
4. It's extremely secure.
Securing your data is important, especially in today's world where data is a goldmine to hackers and other parties with ill intent. Glasscubes uses the highest levels of SSL encryption for members accessing the platform, and data is encrypted in transit and at rest. Also, all data is distributed across a minimum of three different physical locations around the UK for additional protection.
Start using our 4.8-star rated cloud-based intranet solution today.
Trustpilot users give Glasscubes a 4.8-star rating for the reasons above and then some. Our robust collaboration solution ensures your entire organisation is able to stay connected internally and externally—regardless of industry or workforce size. Plus, it gives you the tools to keep everyone on track towards success.
Join numerous happy customers who are using Glasscubes to add efficiency to their organisation. Request a guided demo of Glasscubes today.